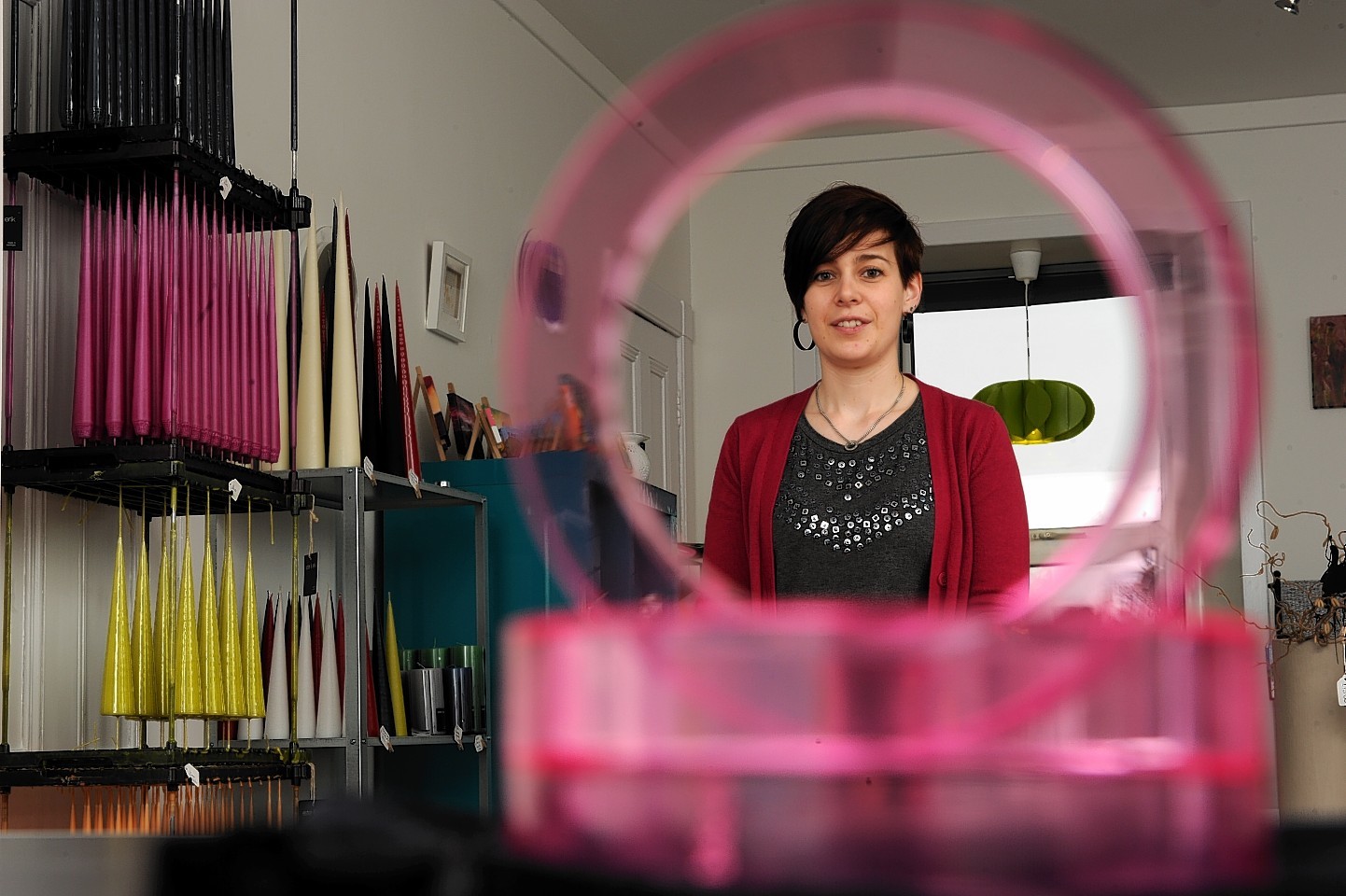 Each week we ask small businesses some key questions. This time we speak to Helena Vettese, the owner of Scandinavian design shop, Eighty7 Design + Living in Aberdeen.
How and why did you start in business?
Being from Denmark, I have a great love of Danish and Scandinavian design, and when my husband and I decided to start our own business a shop selling Scandinavian homeware and gifts was an obvious choice. I am so fortunate to be able to source amazing products from Scandinavia – one of the highlights of having the business.
How did you get to where you are today?
I met my Aberdonian husband, Ralph, while he worked in Denmark, and we moved here nine years ago. We had our daughters Kayla in 2006 and Hana in 2010. We found premises in 2012 and the location was too good to pass up, as it is right in the middle of our neighbourhood.
Who helped you?
My husband is my biggest help in the business; although I run it day-to-day. We make all major decisions together. I have a very good friend, Jacqui, who worked with me for the first six months of the business and provided invaluable help. I attended Business Gateway workshops and the skills I learned from these were vital in getting started.
What has been your biggest mistake?
I am terrible at networking and currently trying to teach myself to get out and speak to people.
What was your greatest achievement?
Christmas is the busiest time of year for retail, so to have a very successful Christmas period after only being open for nine months was a huge boost. Also, every time I hear someone new saying they've heard about my shop through word of mouth it's a great achievement.
If you were in power in government, what would you change?
I'd lighten the burden of paperwork and red tape. Being a member of the Federation of Small Business I know this is something they are lobbying on, which is reassuring.
What do you still hope to achieve?
I am looking forward to launching a web shop in the summer and reaching a much wider audience. I would love to open a larger shop in a few years, importing and selling vintage and modern Scandinavian furniture.
What do you do to relax?
We try and spend as much time as we can together as a family. While forest walks with the kids and our dog, or going to play centres, might not be everyone's idea of relaxing, it is definitely at those times that I switch off from work and am at my happiest.
What are you currently reading, listening to or glued to on the TV?
I love US crime dramas; The Mentalist is a particular favourite. When I do manage to go for a run, I love listening to loud, upbeat music like Rudimental.
What do you waste your money on?
My husband will agree that I buy too many nail polishes but it is a much cheaper guilty pleasure than shoes, which I would waste all my money on if I could.
How would your friends describe you?
I would like to think as a good friend, a good mum and good fun.
What would your enemies say about you?
Hopefully I don't have any!
What do you drive and dream of driving?
I love my Volvo XC60, as it has room for the kids, the dog and all their gear. I dream of driving my husband's classic Porsche 964.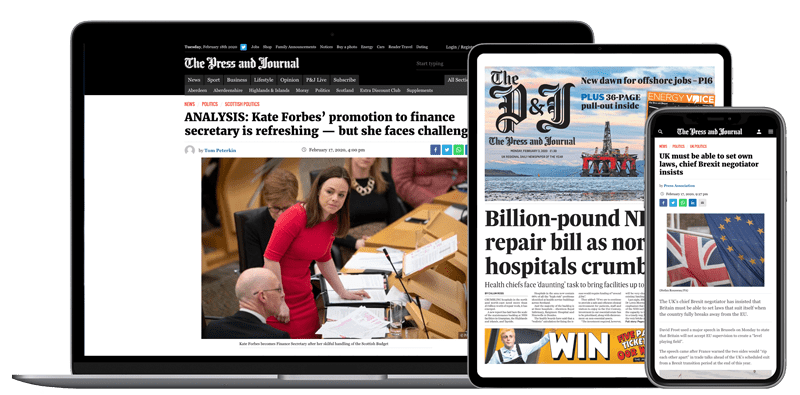 Help support quality local journalism … become a digital subscriber to The Press and Journal
For as little as £5.99 a month you can access all of our content, including Premium articles.
Subscribe