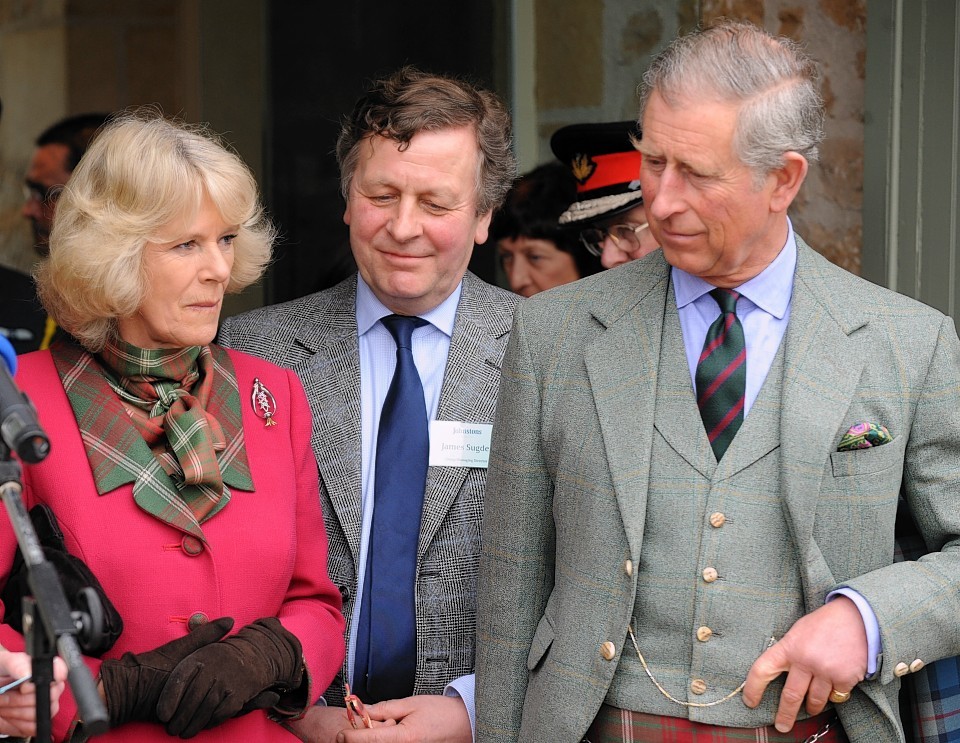 The former boss of Johnstons of Elgin has bought a 158-year-old tweed and tailoring business in Beauly.
James Sugden has teamed up with Charlie Brooke, the scion of a historic Yorkshire wool cloth manufacturer, to take over Campbells of Beauly from the Campbell family.
Mr Sugden said the deal will secure the future of "one of the Highlands' most iconic Estate Tweed businesses".
The firm, which operates the Highland Tweed House in the Invernesshire village as well as providing tweeds for sporting estates, is run by the fourth generation of the Campbell family, who have decided to retire in the Spring of next year.
The company's Estate Tweeds and sporting wear are made by skilled tailoring staff.
Historically, the company held Royal Warrants for both HRH The Prince of Wales (later The Duke of Windsor) and Her Majesty Queen Elizabeth the Queen Mother.
Mr Sugden, who retired retired 18 months ago from Johnstons of Elgin, said the tie up between him and Mr Brooke united two well known Northern textile families.
He said: "Both our families have been involved in family mills in Huddersfield for several generations. In the case of Charlie Brooke, his company, John Brooke and Sons, was founded in 1541 and is the oldest family firm in Britain.
"Between us, we know how to make cloth. Our friendship goes back to learning the technicalities of cloth making at night school in Huddersfield where we were both apprenticed.
"We are both very pleased that, after discussion over many years, the Campbells have decided to pass this business into our hands."
He pledged to develop the Beauly firm which employs nine staff between tailoring, warehouse and retail. He said the new venture will also work with Knockando Woolmill in Aberlour, Moray to develop new tweed patters aimed at sporting estates.
"We intend to take good care of it and invest and develop the assets, with particular reference to tailoring and retailing," said Mr Sugden.
"Campbells have some unique designs and selling points and, in this age of mass produced textiles, often sold in impersonal department stores, we believe there is a place for bespoke service.
"Campbells are seen by many as the 'Guardians of Tweed' – particularly Estate Tweed – and we will be paying particular attention to this aspect of the business."
"We will also be working with John Gillespie, Scotland's finest cloth designer, and the team at Knockando Woolmill in Morayshire, to develop new bespoke Estate Tweed patterns for this important part of country attire."
Mr Brooke owns Fearn Lodge in Ross-shire. His family stopped milling at its historic site in Huddersfield in 1987 and converted it into a business park.
Mr Sugden is a director of the cashmere clothing company, Brora, and a non executive director at Baxters of Speyside. He currently lives in Hawick where he was responsible for the growth and success of the Johnstons of Elgin knitwear plant there which runs in tandem with the weaving mill in Elgin, where he spent 20 years as Managing Director.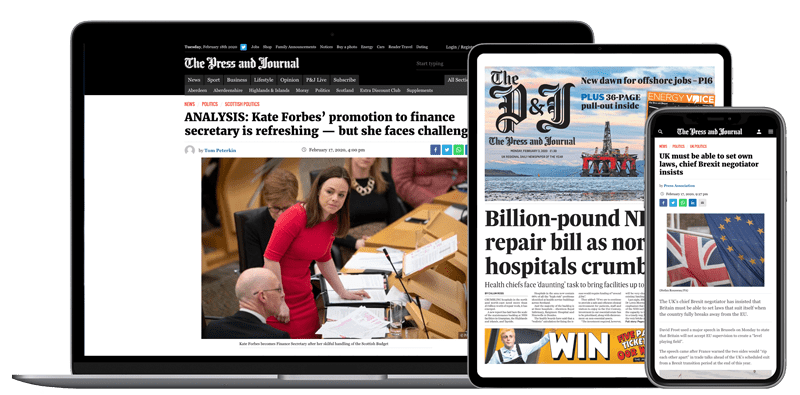 Help support quality local journalism … become a digital subscriber to The Press and Journal
For as little as £5.99 a month you can access all of our content, including Premium articles.
Subscribe