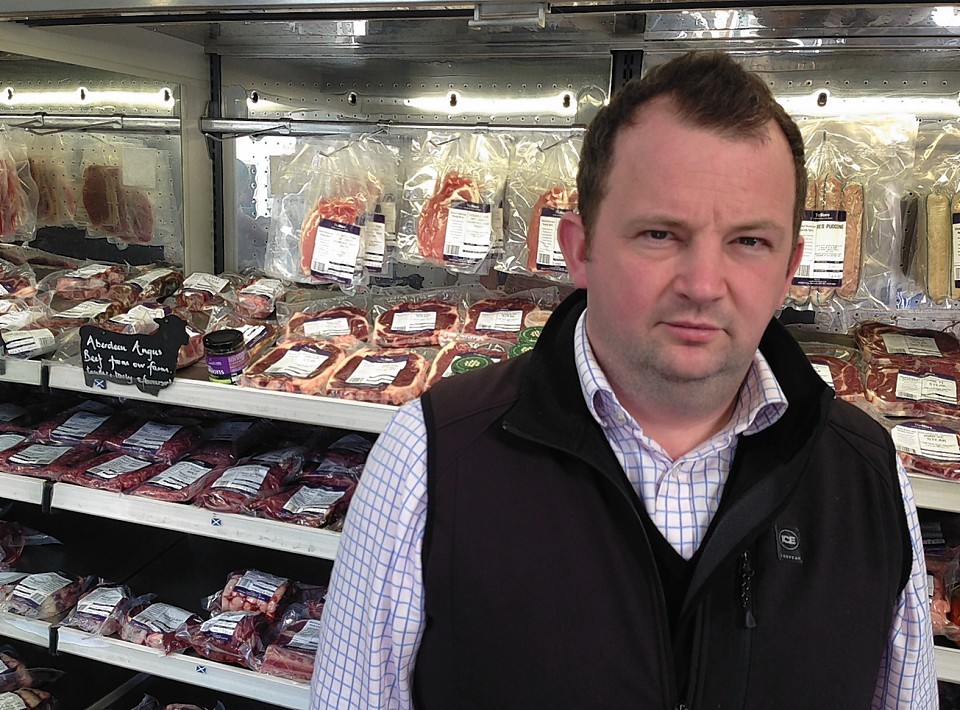 A North-east farm shop is ringing in the New Year by encouraging people to think locally and support independent retailers in the wake of the biggest year for food and drink in Scotland.
The Store, which is based in Foveran near Ellon, is urging north-east residents to change their shopping habits and shop locally, as it prepares for Scotland's Year of Food and Drink in 2015.
The award-winning farm shop, which was launched in 2000, is run by husband and wife team Andrew and Debbie Booth, with a vision to promote good quality local produce to the region. The Store has its own farm and butchery on-site where produce reared on the farm is prepared to sell in its coffee shop and deli.
The Year of Food and Drink Scotland 2015 is a Scottish Government initiative led in partnership by EventScotland, VisitScotland and Scotland Food & Drink. The aim of Year of Food and Drink 2015 is to spotlight, celebrate and promote Scotland's natural larder and quality produce with a year-long mix of events and festivals dedicated to celebrating Scotland's best food and drink and attract visitors to the area.
Mr Booth, who is the fourth generation of his family of farmers, said: "We want people to pledge their support and go local to find the best food and drink from the finest producers in Scotland.
"We think this is the perfect opportunity to embrace local food in the north-east and make use of Scotland's outstanding natural produce that is on their doorsteps. Significantly, 2015 is going to a big year for Scotland's food and drink and we want to play a key role in putting Scottish produce in the spotlight by getting people to consider changing their shopping habits and support the local retailers."
Chief Executive of Scotland food and drink, James Withers, said: "The major events of 2014 have provided the platform for Scotland's food and drink producers to showcase their products to a watching world. This year is a fantastic opportunity to maintain momentum and the Year of Food & Drink should be about enjoying and celebrating the world-class food and drink produced on our doorstep. The Store has demonstrated this so strongly for years, winning our Food Tourism Award in 2013, and indeed the north-east has been a hotbed of food and drink activity for a long time, so I think the whole region is well placed to embrace the 'eat local' ethos."