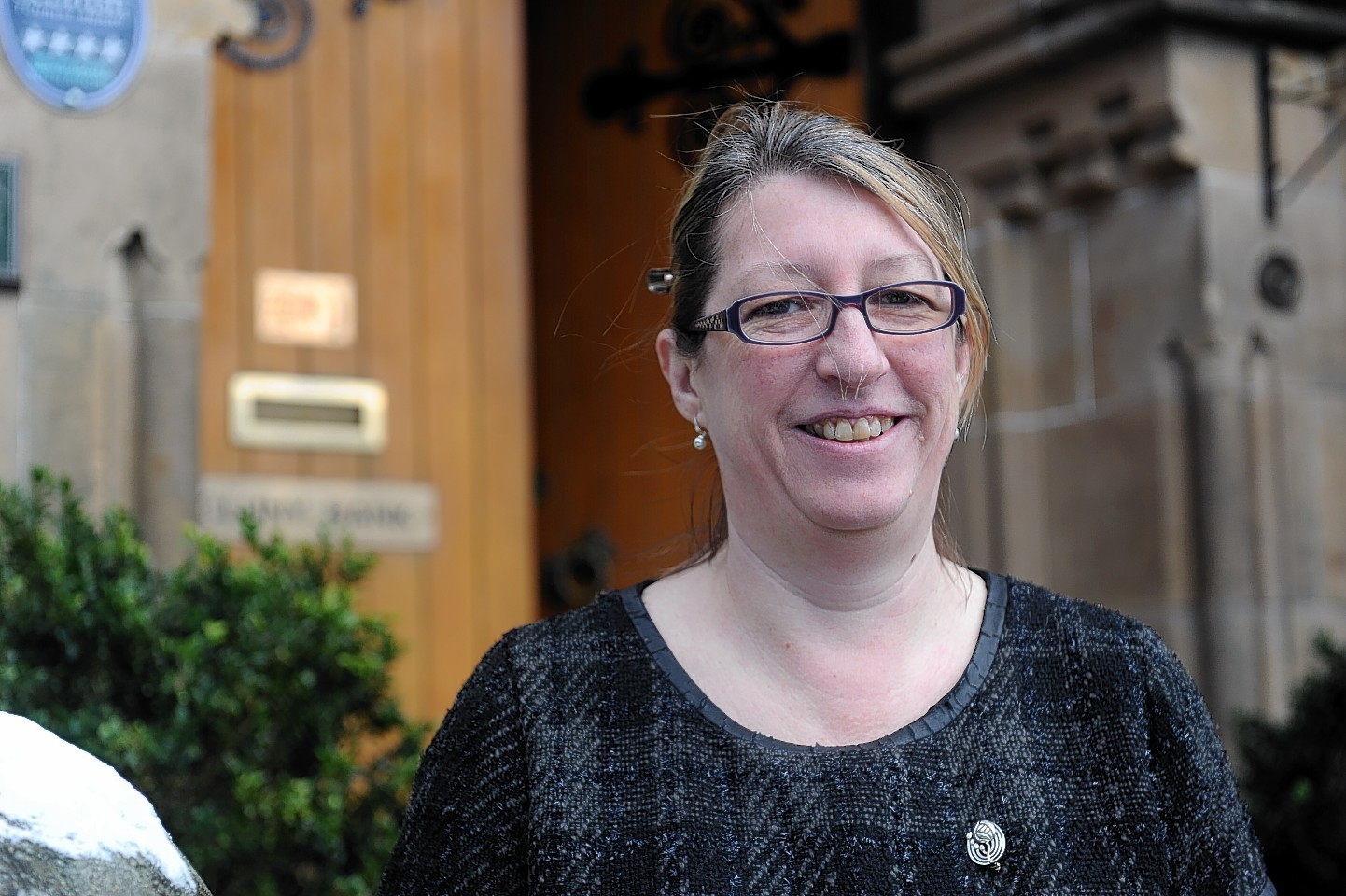 Each week, we ask small businesses some key questions. Here we speak to Julia Kenny, owner/operator of Cluny Bank Hotel in Forres
How and why did you start in business?
I had worked for McDonald's for a good number of years and my partner, Lloyd, who is now my husband was a chef.
We were often hosting get togethers, parties and meals and thought "why not do it ourselves". We bought a small pub/restaurant near Spalding (Lincolnshire) in 2001 and became self-employed.
How did you get to where you are today?
Hard work, determination, always trying to improve, not compromising on quality and having a passionate chef – my husband – who does everything himself from scratch.
Who helped you?
We have some very long and close friends who helped us to get started and to whom we will always be grateful.
Also my husband, who is a fantastic chef and has gained us a fantastic reputation for our food, and some good friends locally who have helped and supported us throughout.
What has been your biggest mistake?
We had been doing pretty well until 2010, which was a really bad year for us with snow, the ash cloud, British Airways strikes and then the closure of (RAF) Kinloss.
We tried to be pro-active and contacted our bank asking for a small overdraft. We had been with them for over 10 years and had never missed a payment or gone into the red, but they offered us no help. They sent in valuers, advised us to sell and put us on their watchlist.
We were put under a great deal of stress but, thankfully, the Federation of Small Businesses was there to give us advice.
Saying that, overcoming mistakes usually make you stronger and we are still here.
What is your greatest achievement?
Seeing guests happy and enjoying the food and hospitality, which drives us to continuous improvement.
If you were in power in government, what would you change?
All small businesses with a turnover of up to £500,000 would be given the VAT threshold and only pay VAT on turnover above £81,000. This would encourage small businesses to expand and go over the threshold, therefore probably making up the shortfall in VAT returns and helping the economy to grow.
What do you still hope to achieve?
I am not really too ambitious in that respect – I just like to see people happy and enjoying themselves.
As long as we can give a good service and support our family, I am happy.
What do you do to relax?
We don't have much time for relaxation and when we do have time off we do as much as possible with our daughter, Alyx Paige.
We like to go out geocaching (an activity in which participants use a global positioning system and other navigational techniques to hide and find containers) and enjoy eating out to get ideas.
What are you currently reading, listening to or glued to on the TV?
I tend to watch Corrie and Emmerdale when I go to bed, which helps switch my mind off.
Otherwise, TV does not really interest me much apart from the odd crime/thriller.
What do you waste your money on?
Gadgets and apps are my weakness and I am trying to get into photography. So much can be said and shown in a photograph.
I am not sure my money is wasted on this and anyway I don't have enough time to take it up seriously.
How would your friends describe you?
I didn't know, so had to ask – a little shy and reserved, conscientious, caring, trustworthy, business-minded and hardworking.
What would your enemies say about you?
I hope I don't do anything to create enemies, although I am getting more opinionated as I get older and sometimes say what I think, but I would rather be honest about things.
What do you drive and dream of driving?
I currently drive a Mazda 6 estate and really like it.
If I won the lottery, it would be an Aston Martin DB10 but that probably remains a dream.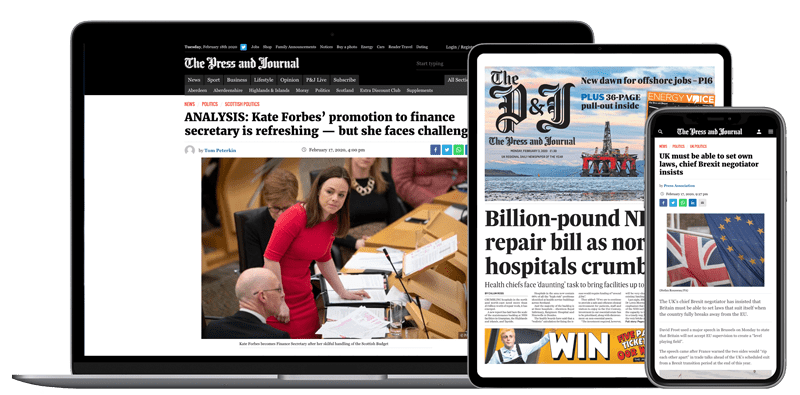 Help support quality local journalism … become a digital subscriber to The Press and Journal
For as little as £5.99 a month you can access all of our content, including Premium articles.
Subscribe