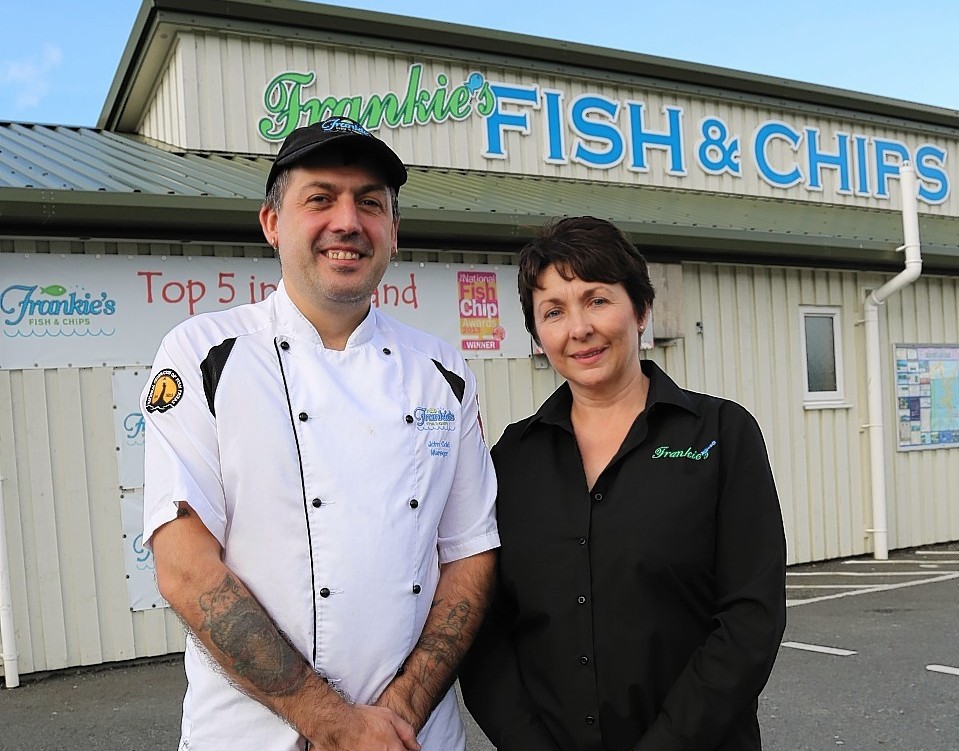 Britain's most northerly fish and chip shop has been crowned the best in the UK at a ceremony in London.
Frankie's Fish and Chips in Brae, Shetland, scooped the overall prize for the independent takeaway of the year after earlier winning the coveted "good catch" award at the National Fish and Chip Awards.
The business went through a rigorous judging process during the past few months before the final Dragons' Den-style presentation yesterday.
Owner Valerie Johnson said she was overjoyed.
"We now get to go home to Shetland and say that our fish and chips are the best in Scotland, England, Northern Ireland and Wales, without exception. How amazing is that?
"This is the highlight of my working life."
The final 10 places were shortlisted during earlier judging rounds, which included unannounced visits by the judges.
Shops were assessed on a wide variety of judging criteria, including product quality, sustainable sourcing policies, marketing initiatives and customer service.
The annual competition – now in its 27th year – is organised by seafood industry body Seafish, whose chief executive, Paul Williams, said: "Frankie's Fish and Chips stood out throughout the judging process. Their passion and determination has to be admired. I would like to offer my warmest congratulations and wish them the best success in the future."
Frankie's – crowned top independent takeaway fish and chip shop in Scotland in each of the past two years – was runner-up in the good catch award in 2014.
Marine Conservation Society fisheries officer Samuel Stone, who was on the good catch judging panel for today's awards, said Frankie's did well across the board.
He added: "Frankie's sold a very high proportion and had a good range of sustainable seafood as well as excellent consumer resources and promotion of the best seafood choices.
"It has also been a great ambassador and even helped influence suppliers to gain Marine Stewardship Council (MCS) chain of custody status, ensuring the traceability of their certified haddock."
Frankie's opened in September 2008. Almost all of the fish and shellfish it sells comes from MSC-accredited stocks.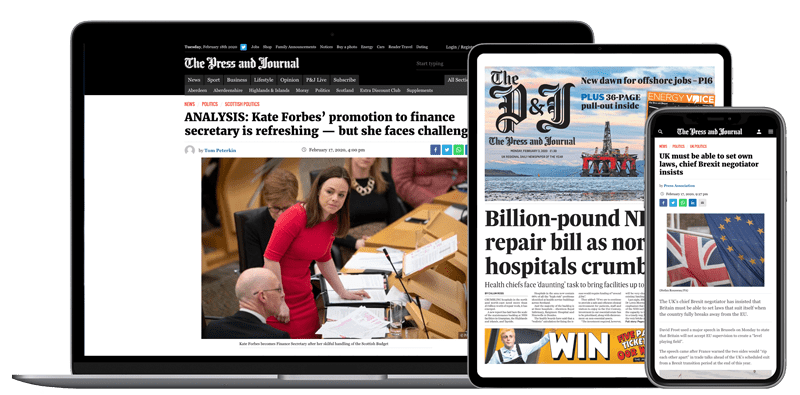 Help support quality local journalism … become a digital subscriber to The Press and Journal
For as little as £5.99 a month you can access all of our content, including Premium articles.
Subscribe