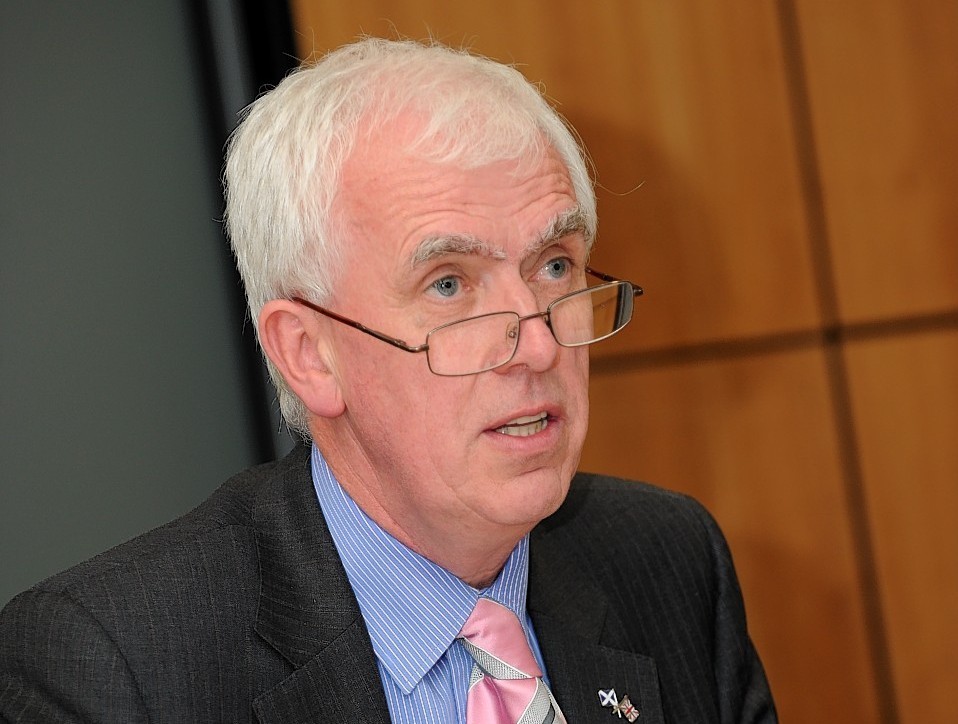 Youngsters from 11 primaries joined pupils at the Gordon Schools in Huntly for some education of a different kind in the latest of Seafood Scotland's Seafood in Schools roadshows.
More than 350 schoolchildren took part in two days of activities aimed at teaching them all about Scotland's fishing catch and the health benefits to be derived from eating it.
Part-funded through Aberdeenshire Council's "six key areas" initiative, the event featured a series of workshops, as well as a chance to handle a wide range of seafood.
Council policy and resources committee chairman Jim Gifford, said: "Aberdeenshire lies at the very heart of the UK's modern and sustainable fishing industry, with two of Europe's leading fishing ports, Peterhead and Fraserburgh, situated in the north-east.
"This was a perfect opportunity for our young people to discover where seafood comes from and how they can incorporate more of it into their diets, as well as considering how they might get involved in the fishing and processing industries as part of long-term career plans."
Younger pupils taking part in the activities were from Cairney, Clatt, Drumblade, Forgue, Gartly, Glass, Insch, Kennethmont, Largue, Premnay and Rhynie primary schools.
The workshops included one led by local chef Alan Frost, who gave a cooking demonstration and let pupils try simple mackerel and haddock dishes.
A lunchtime session for teachers aimed to give the grown-ups confidence in using seafood as a context for learning.
Seafood for the fish display and cooking sessions was supplied by James Smith Wholesalers of Sandend, Deveron Shellfish, and the Scottish Salmon Producers' Organisation.