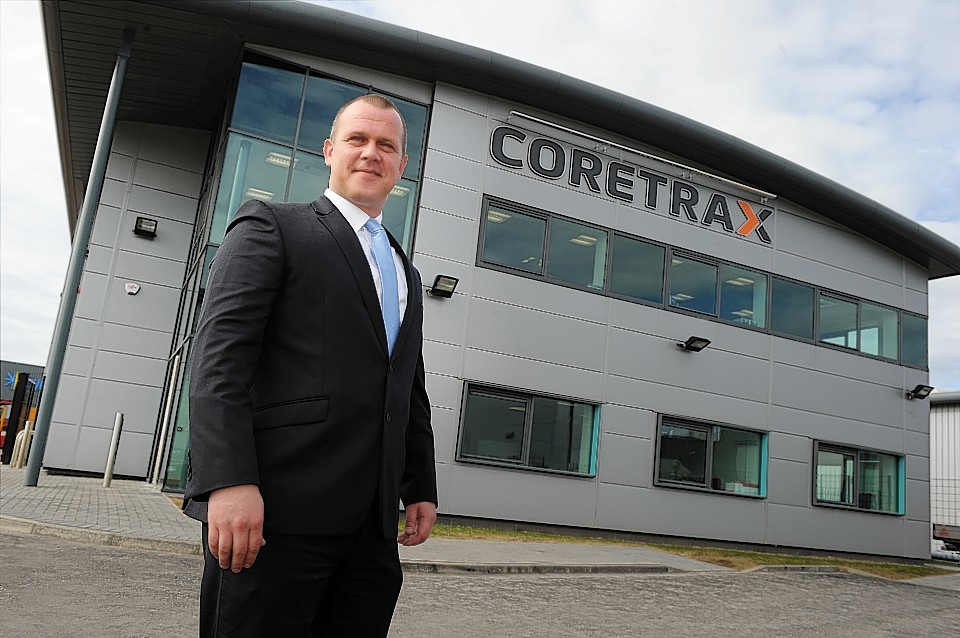 A combination of high costs and low oil prices has cast a pall over the energy sector of late.
Spending cuts, job losses and project delays are the order of the day.
However, there are positives.
Making the Most of the Crisis
The downturn has pushed the industry's main players into a position where they have to think more about innovation and collaboration.
That plays into the hands of smaller oilfield services firms, like Aberdeen's Coretrax Technology, which makes tools for well-bore cleaning and well abandonment.
Coretrax managing director Kenny Murray – formerly of US oil major Halliburton – said: "When the market is buoyant and there's lots of money around, major operators are less likely to change what they're doing.
"Now we are finding they're much more open to giving something a try and starting a relationship with a company like us that they haven't worked with before."
Truly Innovative
Coretrax is truly innovative, unlike big companies who "buy innovation", he said.
That's because many of Coretrax's engineers were hired straight from university, rather than being poached from other companies.
The result is the design of genuinely original products by fresh minds that have not been "tainted by the industry".
They are also extremely productive and work well together. One engineer already has five patents to his name in his four years at the company, while some patents contain the names of as many as six people.
As well as taking a chance on young, promising staff, Coretrax invests heavily in product design, committing about 80% of profits to research and development last year.
And it doesn't develop products in a closed off environment before unleashing them on an unsuspecting market, as some technology firms do.
"We develop products in conjunction with operators, so we know what problems they are having up front," Mr Murray said. "We speak to one operator, then three or four more. We then tweak the product so that it's a combination of all their requirements."
At the moment, three of Coretrax's well-bore tools are going through patent applications, while two well-abandonment products are being factory tested.
And how's this for innovative? One of the products involves machinery that was designed with input from experts in the food industry.
Making Waves
The approach is paying off for Coretrax, which was set up in 2008.
It has seen its turnover increase from £100,000 in 2009 to £5.4million in 2014, and the firm is forecasting revenues of between £6.1million and £6.5million this year.
Eighteen months ago the firm moved into new purpose built premises at the Gateway Business Park south of Aberdeen after outgrowing its previous base in the East Tullos Industrial Estate.
Furthermore, it has raised its headcount in the north east by 10 to 28 in the last year with the help of Scottish Enterprise, which has provided grants for hiring people, as well as for the development of new technology.
Global Scots
The company is not afraid of testing the waters beyond the UK coastline.
Indeed, from the outset its focus has been on the international market, specifically Middle East and Africa.
Coretrax has bases in Saudi Arabia and Dubai — employing about nine people across the two locations — as well as an office in Erbil, Kurdistan, which opened four years ago.
If Kurdistan sounds inhospitable, Mr Murray isn't letting it bother him.
"Very few oil industry locations are nice holiday destinations. It's just a way of working and making sure our workers are safe and can do what they're employed for and we do that everywhere we go.
"We're in the process of opening up in Kuwait, which should happen by August or September this year, and we are also looking to go back into Malaysia."
Coretrax — which also has a presence in the Ivory Coast and Ghana — has benefited from GlobalScot, a network of 650 members across 51 countries, providing advice for companies that are new to a region.
"They give up their free time to liaise with us and give pointers on how to do biz in a certain location," Mr Murray said.
"Usually they have been there for a number of years.
"Sometimes they give contacts directly, and sometimes just tell you how to do business. It's up to you to collate the information and make a business decision.
"It means time spent fumbling around in the dark is cut down to minimum."
A two-way street
But it's not all take, take, take with Coretrax.
Now that it has bedded into its surroundings, the firm is in a position to dish out sage advice to Scottish Enterprise and companies looking for a nudge in the right direction.
"We now help a lot of people," Mr Murray said. "They can ask us for advice if we're working in a certain area. We've done that and will continue to do that."
One piece of guidance Coretrax offers to anyone thinking about branching out into the Middle East is not to become dependent on local agents who facilitate trade for foreign companies.
"At times we relied on agents too much, which was a mistake," Mr Murray said. "Now my team works the same way they do (in the UK). They deal directly with the client and deploy jobs, but our agent manages the accounting and logistics side.
"It's very easy when things aren't going the right way to blame people and I've learned very quickly there's no point getting into that.
"Get everything down on paper from the start. If you set out exactly what you expect from your agent up front it works well."
You also need to learn to walk before you can run.
"You should still do your business plan. As soon as that's in place, talk to Scottish Enterprise as often as possible, and glean as much information as possible.
"They don't bring work to you on a plate but do give extra information on areas you want to go to, which informs your final decision."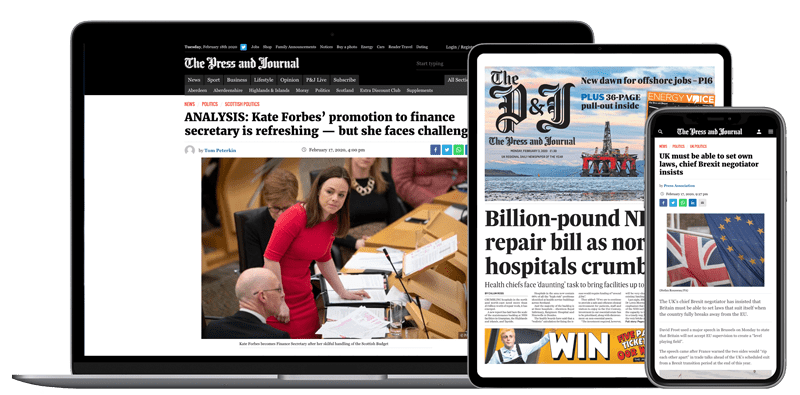 Help support quality local journalism … become a digital subscriber to The Press and Journal
For as little as £5.99 a month you can access all of our content, including Premium articles.
Subscribe