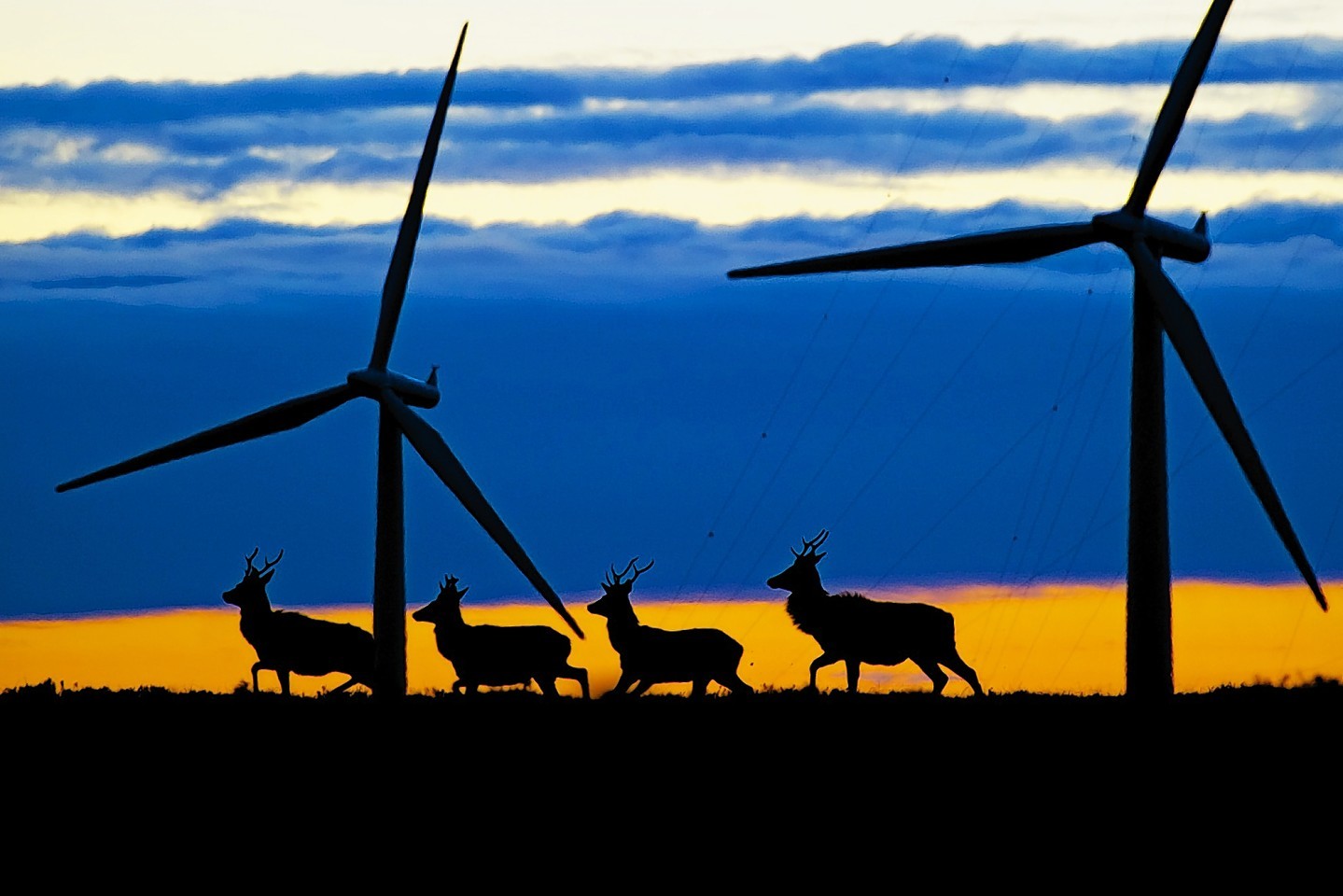 The Highlands and islands could soon have the same number of wind turbines as the amount currently erected in the whole of England, it has emerged.
Official figures show that there are 443 operational turbines in the region, about 38% of the 1,164 that are up and running in England.
However, the addition of all the schemes that are in the planning process, approved or under construction would take the north to 1,157.
That is just seven short of the total number that currently exist south of the border, although the figure for England is expected to rise to 1,817 in coming years.
Across Scotland, there are currently 2,622 of the structures – more than double the number in England.
But the figures for Scotland could double again, as another 2,669 are in planning, are consented or under construction.
Campaigner Linda Holt, of Scotland Against Spin, said: "Windfarm development in Scotland is out of control.
"The last thing Scottish ministers want to know is how many turbines have been imposed on the country. If they did, they would have to tell the Scottish people and couldn't blame Westminster as planning is devolved."
Murdo Fraser, Scottish Conservative energy spokesman, said: "Wind energy has a part to play in Scotland's power mix, but the SNP's single-minded obsession with onshore wind is blanketing our countryside with turbines producing inefficient, intermittent and expensive energy."
A Scottish Government spokesman said: "Surveys show there is strong public support for onshore wind and the Scottish Government is ambitious for Scotland's tremendous green energy potential and its ability to transform communities."
Joss Blamire, senior policy manager at Scottish Renewables, said: "A recent YouGov poll found that seven in ten Scottish adults said they supported the continued development of wind power as part of our energy mix.
"One fifth of Scotland is already off limits to wind farms, due to bans on development in National Parks and National Scenic Areas.
"Outside of these areas planning applications go through a very rigorous assessment, including judgment of potential cumulative impacts of multiple schemes."