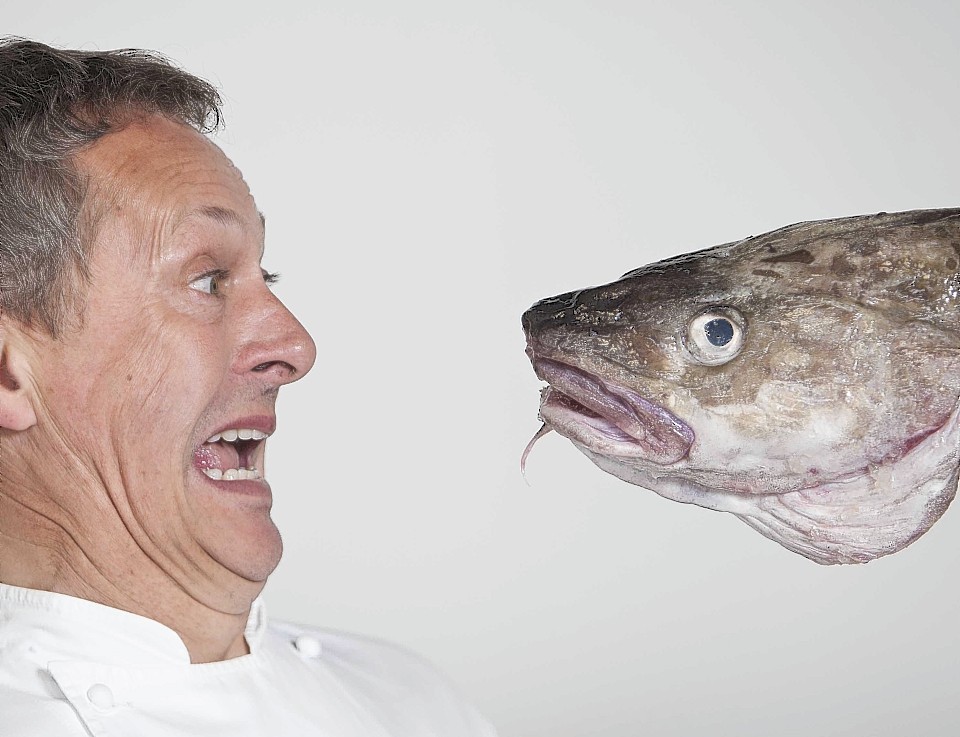 Scottish celebrity chef Nick Nairn has been revealed as the key-note speaker at a North-east business awards ceremony as competition continues to heat up between finalists.
Mr Nairn will address over 400 entrepreneurs and business leaders at this year's Grampian Awards for Business Excellence black-tie gala ceremony on June 26 at The Mercure Aberdeen Ardoe House Hotel and Spa.
Mr Nairn became the youngest Scottish chef to win a Michelin star in 1991 for his restaurant, Braeval, near Aberfoyle. After launching his second venture, Nairns Restaurant with Rooms in Glasgow, he went on to open a cook school at Lake of Menteith. In 2003, he sold Nairns to concentrate on his cookery school, and he opened his second cook school in Aberdeen in 2012.
His second Granite City venture, the Native by Nick Nairn restaurant, was launched in the Hilton Garden Inn hotel in 2013.
Mr Nairn also works to promote the importance of healthy eating, and he received an honorary doctorate by the University of Stirling for his contributions to Scottish cooking and healthy eating campaigns.
Mr Nairn said: "It is a real honour to be asked to speak at these prestigious awards, and it is hard to believe it's only two years since I opened my first business here in North-east, the Nick Nairn Cook School. Inresponse to its success I opened my second business, Native by Nick Nairn, in the Hilton Garden Inn, Aberdeen.
"I have relished the challenge of growing the businesses in this booming entrepreneurial rich north east economy and it's great to have the exciting challenge of growing businesses in this environment. I have been delighted by the enthusiasm shown by the people of the north east to my businesses, I look forward to meeting old friends and making new acquaintances."
The Grampian Awards for Business Excellence, which are in their 15th year, received a record number of registrations from local businesses, resulting in a 16% increase in applications.
Finalists in the competition, which is organised by Enterprise North East Trust (Enterprise) and sponsored by RBS Ahead For Business, consists of 28 contenders in the 10 award categories, including young up-and-coming businesses, family owned enterprises, and long established companies in the Grampian area. The competition also features two award categories to reward community -driven entrepreneurs and enterprises.
Chief executive of Enterprise, Gary McEwan, said: "In his roles as chef, business man, restaurateur and TV personality, Nick has had a long and successful career in the UK food industry, and we are delighted that he will be taking to the stage to address guests at this year's gala awards ceremony. The awards aim to encourage enterprise by rewarding entrepreneurial companies and individuals that are capable of leading the future prosperity of Grampian and Nick's story about his drive and determination to succeed throughout his career is certainly inspirational."
Mike Fergusson, from sponsor RBS, said: "The fact that Enterprise has managed to attract pioneering restaurateur and celebrity chef Nick Nairn as the keynote speaker shows how highly regarded the Grampian Awards for Business Excellence are. It is fantastic to see such a renowned local Chef supporting these awards."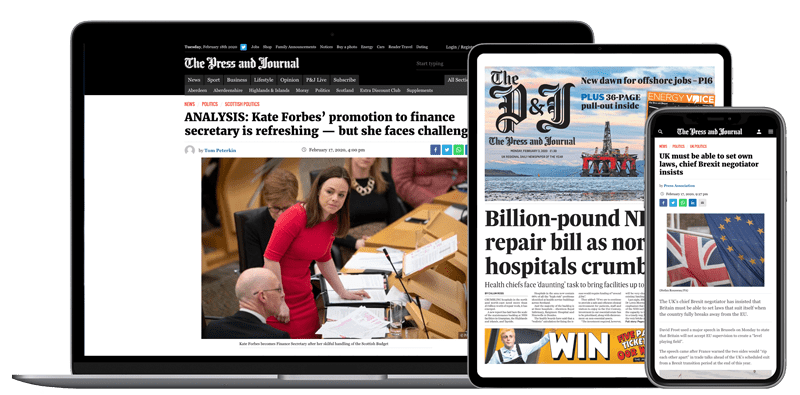 Help support quality local journalism … become a digital subscriber to The Press and Journal
For as little as £5.99 a month you can access all of our content, including Premium articles.
Subscribe