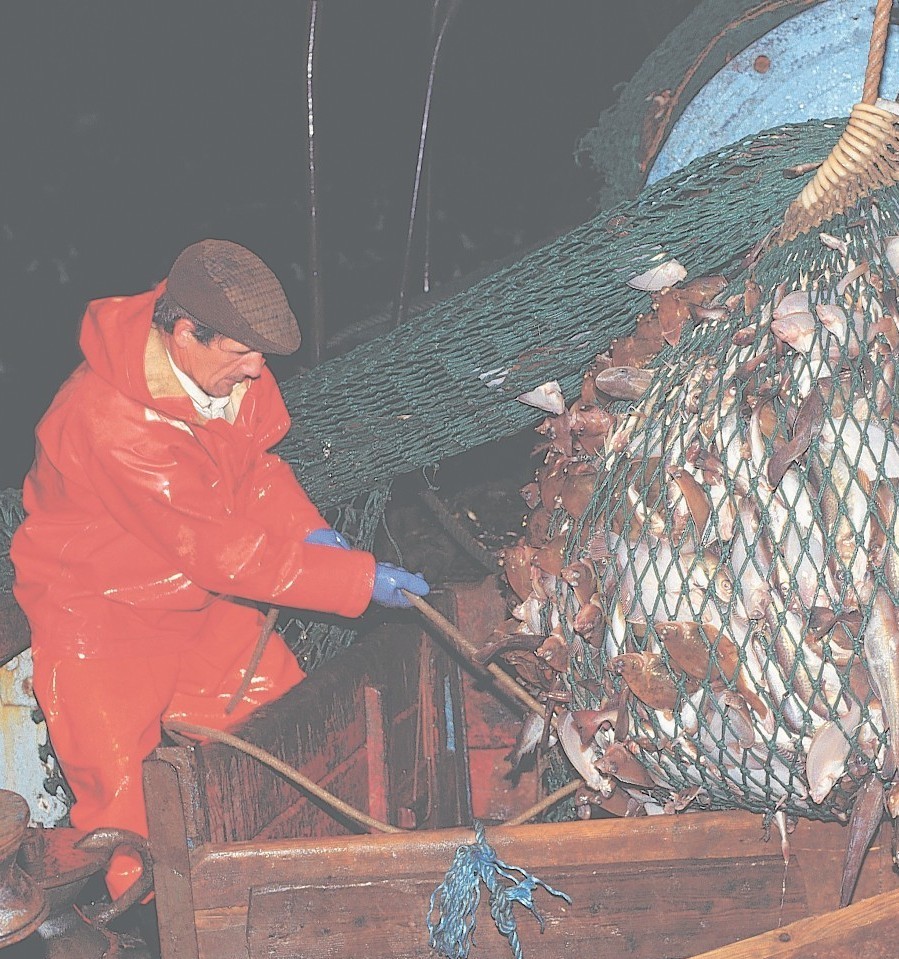 It is "unacceptable" for Scotland's fishing industry to have to shoulder the cost of transporting and getting rid of unwanted catch it has to land under the new discard ban, bosses said last night.
The Scottish Fishermen's Federation (SFF) was reacting after Scots Tory MEP Ian Duncan called on the Scottish Government to explain its "apparent refusal" to fund the storage and transportation of unmarketable fish.
Mr Duncan said Holyrood's approach – revealed in correspondence between Shetland Fishermen's Association (SFA) and quango Marine Scotland – ran counter to terms he had insisted on in a European Union directive.
The law says EU member states must have measures to store unwanted fish, find uses for it or support investment to create added value.
Mr Duncan said he added this section of the so-called landing obligation – banning fish discards at sea – to relieve fishermen of the "costly burden" of disposing of any unmarketable fish.
He added: "To find that Marine Scotland are sticking their heads in the sand, once again, makes me question how much attention the Scottish Government is paying to the negotiations.
"This is exceptionally serious and could lead to the European Commission fining the Scottish Government if it is found to be in breach of EU law.
"Fishermen should be supported through the adjustments required by the introduction of the discard ban, not told by a governmental agency to sort it out on their own."
SFF chief executive Bertie Armstrong said: "It would seem to be the responsibility of the fishermen to bear the cost of transport and disposal, which is totally unacceptable and puts another unfair burden on our hard-pressed industry.
"We are pressing the Scottish Government for clarity on this issue."
SFA chief executive Simon Collins added: "At a time when the European Parliament is taking active steps to move the discard ban into more manageable and less ideological territory, it was extremely disappointing to discover that our own government is not prepared to adopt the same constructive attitude."
A spokeswoman for Fisheries Secretary Richard Lochhead said: "The Scottish Government is working hard through increased selectivity and spatial avoidance to minimise the portion of unwanted fish in the catch.
"Where fishermen do bring undersized fish ashore, we are working with both the fishing and onshore industries to explore all viable disposal options for its use – such as fishmeal or bait.
"In addition to this we are considering how we can support the development of new markets for species which are not currently commonly landed but may appear more frequently as a result of the landing obligation.
'We are also developing mechanisms to ensure that financial support is available through the EMFF (European Maritime and Fisheries Fund) and Scottish Government to fund the necessary investment both within the fleet and onshore to deal with unwanted landings."