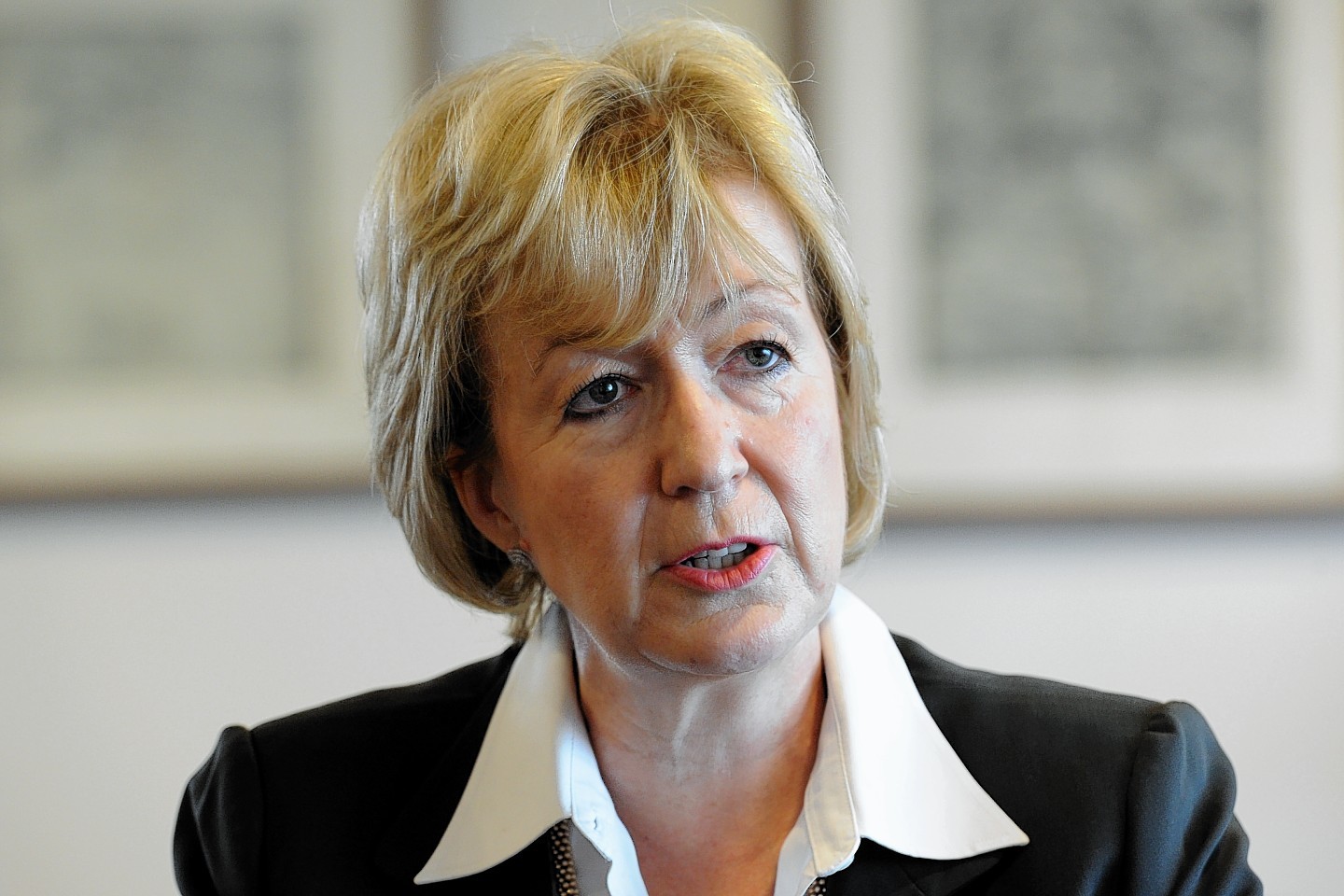 The newly appointed energy minister came to Aberdeen just days into the start of her term to underline the importance of the North Sea to the UK.
Andrea Leadsom, the Conservative Member of Parliament for South Northamptonshire, was appointed the fifth minister of state in as many years following the Conservative general election victory. She will report to Amber Rudd, the new Secretary of State overseeing Department of Energy & Climate Change (Decc).
Ms Leadsom said her priorities will be "keeping the lights on, keeping the bills down – and getting a climate change deal in Paris".
One of her first jobs will be to attend the major UN climate summit in Paris later this year, where it is thought Germany and France plan to push for an "ambitious, comprehensive and binding" global agreement on cutting carbon emissions, replacing the Kyoto Protocol.
Speaking at a meeting held at the offices of Apache North Sea at the Prime Four business park, she acknowledged that looking after the interest of the UK oil and gas sector in the grip of an oil price shock and meeting stringent new carbon emission targets would be a "fine balance".
"We will be committed to decarbonising. But at the same time we are absolutely focused on jobs and growth," she said.
Sitting beside Andy Samuel, the head of the Oil and Gas Authority (OGA), she also had praise for the newly established regulator and suggested other industry watchdogs should learn from it.
"It is quite refreshing to see a regulator whose focus is on actually maximising the benefit of their sector rather than just pushing them around."
Having spent 25 years in banking and finance before entering politics, the 52-year-old said there were "common threads" between the energy and finance sectors, and added that her time working as economic secretary to the Treasury during the run up to the most recent budget meant she is able to "speak the language".
"My own personal background allows me to make a good case if I observe there are other fiscal changes necessary [for the North Sea]," she added.
She dismissed concerns that her new role has been a constantly churning roundabout, having become the 16th energy minister in 18 years. She pointed to the prior energy secretary Matthew Hancock's move to the Cabinet office, as well as others, as beneficial for the energy sector.
"I can quite see it is annoying to have to keep dealing with new people. But actually what is fantastic for this sector is that the knowledge and the understanding and the appreciation of key people in government is improving all the time.
She added: "What you are doing is infiltrating Whitehall with knowledge about the importance about the energy sector."
She said: "I'm here in my second week in office because of the importance I place on the oil and gas sector.
"I wanted to come here and kick the tyres and meet people for myself and hear about the issues.
"The feeling I've heard so far is there is a very bright future for this industry in the area around Aberdeen.
"What we want to do is make sure we do everything possible to maximise the economic recovery from the North Sea.
"That means getting costs down and means government doing more – as we have done.
"What has landed very well is the fiscal changes we made in the last budget and that we work with the new Oil and Gas Authority to make sure we promote this area and we keep the jobs and the growth and the economic contribution – not just to the exchequer but also to keeping the lights on in the UK."