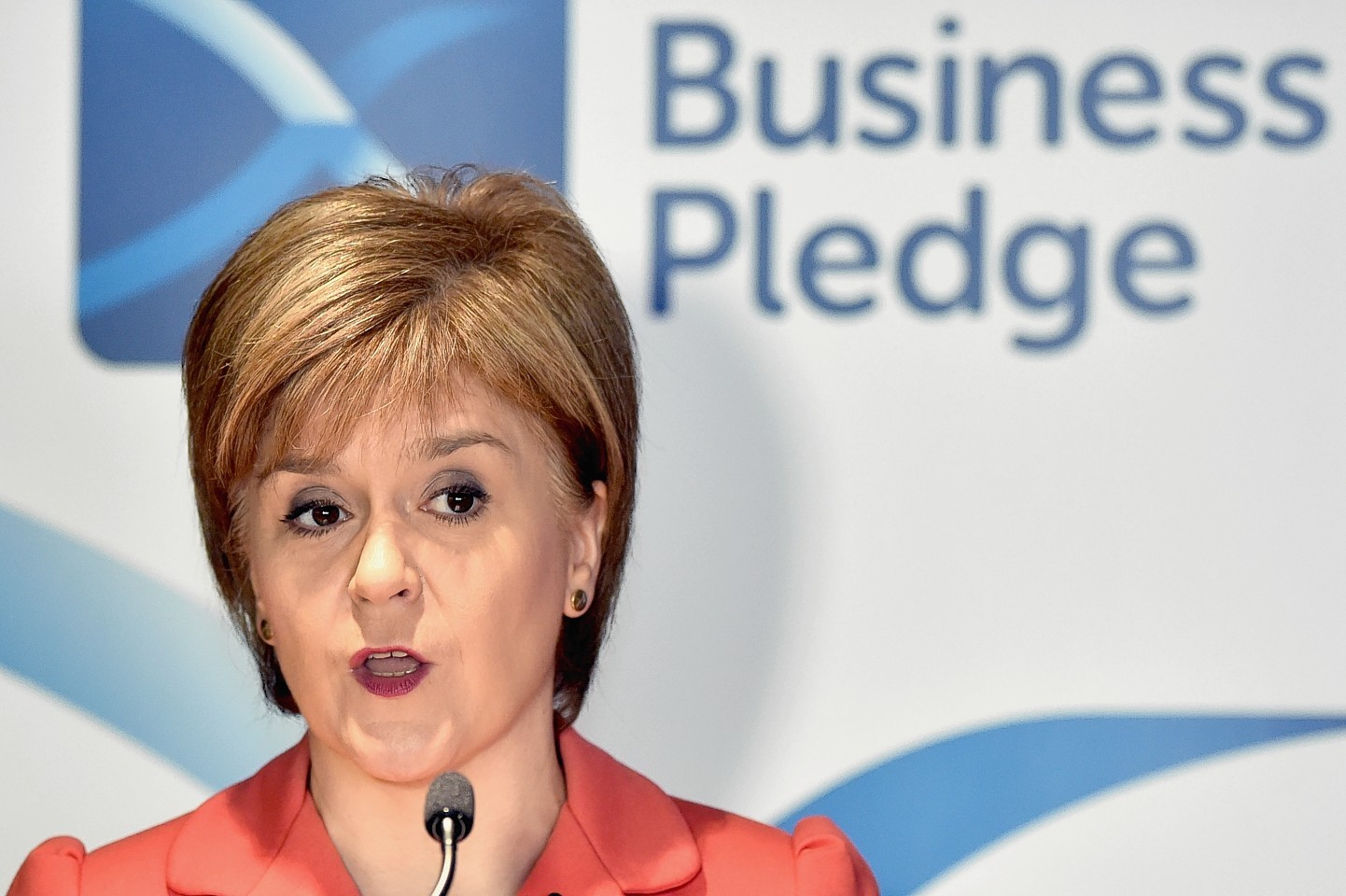 A business group has called for relief on taxes and employers' contributions to help meet a plan announced by Scottish Government to see all firms pay a "living wage" to employees.
In her first major speech delivered since the SNP's landslide election victory, First Minister Nicola Sturgeon encouraged Scottish companies to sign up to a voluntary code for employers to recognise "fair and progressive" business policies.
Launching the "Scottish Business Pledge", Ms Sturgeon  called on businesses to commit to paying the living wage – which is set at £7.85 an hour outside of London, compared to a minimum wage of £6.50 an hour for adults. In addition, the pledge also spans nine criteria including commitments to youth training and gender balance across the workforce.
Companies signing the pledge are to pay the living wage to all employees over 18 as well as deliver on at least two other elements while committing to achieving the rest over time.
Liz Cameron, Chief Executive of Scottish Chambers of Commerce, gave a lukewarm welcome to the pledge, saying that firms shares the values such as  internationalisation, innovation, gender balance and positive workplace practices but warned this was "not the time" to add burdens to businesses.
She said: "The success of the Scottish Government's Scottish Business Pledge will be in how it supports those businesses that currently fall short of meeting its criteria. Whilst 81% employees in Scotland are already earning the living wage or above, there are some businesses which, whilst meeting their legal requirements under the minimum wage, currently cannot afford to pay the higher living wage to all staff, based on their existing business models.
"This is not the time for any intervention which could result in an increase in business costs, affecting our competitiveness and potentially reducing employment rather than increasing it; therefore we welcome the voluntary nature of the pledge.
"However if it is to be a successful and inclusive initiative, then we need to see support aimed at those businesses who need time to develop their business models, ensuring they can continue to employ their existing employees, whilst working towards paying the living wage for all.
"Perhaps this could be achieved through a commensurate reduction in employers' national insurance contributions or through targeted additional relief on business rates."
The First Minister and Finance Secretary John Swinney met with Ann Budge, chairwoman and chief executive of Heart of Midlothian Football Club, which became one of the first companies to commit to the pledge.
Mr Swinney said: "There is a large body of credible evidence that shows progressive workplace practices, like workforce engagement, taking an active role in the community and investing in innovation, benefit companies through increased productivity, enhanced employee commitment and improved reputation.
"With the living wage at its core, the pledge covers issues such as zero hours contracts, investing in young people, pursuing innovation and internationalisation and progressing diversity. Companies can now make their Scottish Business Pledge to demonstrate their commitment to these values and to delivering them through future plans.
Ms Budge said: "By introducing the living wage across our business, by investing in youth education and staff education, by engaging fully with the community and by working closely with the Foundation of Hearts to introduce fan ownership, we are the perfect match for this initiative.
"I am very proud indeed to support the Scottish Business Pledge."