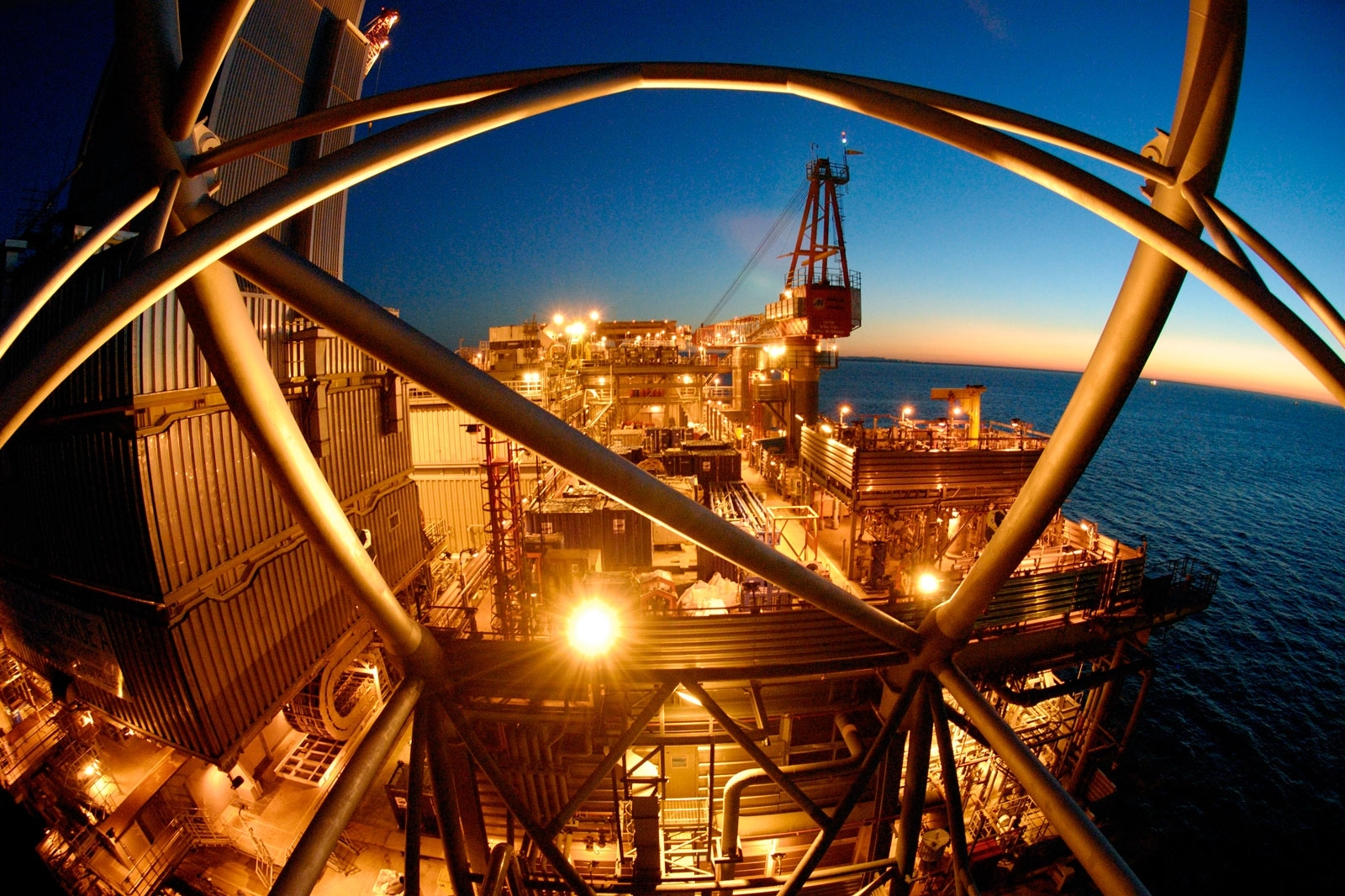 The shortlist of companies in the running for a prestigious new awards scheme celebrating 50 years of operations in the North Sea has been unveiled.
Thirteen companies and four individuals have emerged potential winners of the first Press & Journal's Gold Awards.
The ceremony at the Marcliffe Hotel and Spa will also see the first inductee of the inaugural hall of fame accolade.
A prestigious judging panel was chaired by Damian Bates, Editor in Chief of the Press and Journal and included Bill Murray, chief Executive of the Offshore Contractors Association; Nigel Bradburn, the Chair, Membership & Professional Development Co-ordinator at the Energy Institute; Kevin Milne, group Treasurer of awards sponsor Aberdeen Asset Management and Rita Marcella, Dean of Faculty at Aberdeen Business School. They were joined by Jeremy Cresswell, the P&J's Energy Editor and Rita Brown, this publication's Energy Online Editor.
Judge Mr Milne said:"The very high standard of the entries submitted is a testament to the level of innovation and expertise that exists within the North Sea energy sector. To think that one single area of the UK is home to companies of such a high calibre is quite simply incredible.
"There can only be one winner in each section, but all those who make the final shortlist should consider this a huge achievement because the overall standard has been so high."
The Press and Journal, in association with sister website Energy Voice and title sponsor Aberdeen Asset Management, launched the awards scheme to mark a major milestone for the oil and gas sector, the 50th year of the north-east's involvement in the development of the North Sea.
Andrew Bradshaw, Head of Energy Insight at awards sponsors Fifth Ring said: "Throughout its 50 year history, the story of the North sea has been one of challenge, desire, innovation and excellence, and those shortlisted for these inaugural awards carry on that fine tradition.
"It's genuinely heartwarming to see that, even in these difficult times, there are still many examples of excellence in our industry, and the shortlisted nominees demonstrate some of the very best of the qualities that the North sea has to offer.
"All of the nominations are outstanding in their own right, but viewed together, they offer incredible optimism for the future of the region."
Fifth Ring, the specialist marketing communications agency for the energy industry, has come on board as a category sponsor. Wood Group PSN is supporting the emerging leader award.
Tables are still available for the glittering event to be held on Friday, June 5, at the Marcliffe Hotel & Spa. Go to www.pandjgoldawards.com for bookings or call Rachael Duff on 01382 575965, e-mail rduff@ajl.co.uk
Most Influential Business of the Past 50 years
– Craig Group:
This global shipping and energy services company based in Aberdeen is a family owned and managed business founded in 1933. Its three divisions span shipping through its North Star Shipping division, energy services through Craig International Supplies, as well as Craig Group Leisure, which runs the Kings Link Golf Centre, the largest independent gold centre in the north-east.
– John Wood Group:
The Wood Group is an international energy services company with over £4.6billion sales and operating in more than 50 countries. From its first beginnings as a ship repair and marine engineering firm established by the Wood family in the 1900s, its fortunes were transformed by the discovery of oil in the North Sea. The group now comprises Wood Group PSN, Wood Group Kenny and Wood Group Mustang with over 40,000 employees worldwide.
Most Influential Business of the Next 50 Years
– BP:
Oil giant BP was successful in making the first UK North Sea oil discovery in the 1960s. Fifty years later the firm is redeveloping the  Schiehallion and Loyal fields west of Shetland which have been in production since 1998. The ambitious Quad 204 Project will extend the life of the two fields, enabling them to continue production beyond 2035. The project was approved in July 2011 and is estimated to cost £3billion, with production expected to begin in 2017.
– Statoil:
In 2012 the Norwegian oil giant revealed it would press ahead with the £4.6billion Mariner field in the North Sea. Although the field was discovered in the 1980s, heavy oil projects have required the development of pioneering technology.  Statoil was the first to put forward a development concept that will fully address the complexities of this field. Mariner is expected to produce for 30 years, with average production of around 55,000 barrels of oil per day over the plateau period from start-up in 2017 to 2020.
– First Integrated Solutions:
Aberdeen-based First Integrated Solutions has recently splurged £10million in a new fleet of rental winches as well as increased capability in a range of divisions which includes cranes, lifeboats and marine safety, as well as other industry-critical offshore plant and equipment. The manufacturing and equipment hire company aims to grow its 100-plus strong workforce from its newly established headquarters at the Bridge of Don.
– Pale Blue Dot Energy:
The Banchory-based firm is an energy sector strategic business consultancy with a focus on low carbon transition. In other words, its business is about decarbonising all our lives. The business offers energy sector expertise and "new perspectives" to solve client challenges. Blue Dot has just secured work on a new project with up to £2.5million of funding provided by the Department for Energy and Climate Change (Decc) to prioritise future potential carbon storage sites in the North Sea as a part of the UK decarbonisation vision.
Emerging Industry Leader
– Cheryl Newman, Human resources manager for oil and gas field development consultancy, Ingen Ideas
– Graeme Reid, managing director of Maritime Assurance & Consulting, which provides consultancy and support services to the worldwide marine, construction, drilling and floating production industries.
– Les Linklater, Executive Director of North Sea safety body, Step Change in Safety
– Mark Richardson,  North Sea Projects Group Manager of oil major, Apache North Sea
– Murray Kerr, founder and managing director of SengS Subsea Engineering Solutions
Global Impact Award
– All Oceans Engineering:
Since it was established in December 1985, All Oceans Engineering has become a recognised world leader in underwater mechanical handling technology and is at the forefront of underwater winch and cable management technologies. The firm has developed an extensive market driven product portfolio since the mid-nineties.
– Exceed (XCD):
Established in 2005, the Aberdeen firm specialises in offering a tailored approach to well management, focusing on drilling performance improvement across the entire well lifecycle. It was one of the first consultancies to focus exclusively on deep water and ultra-deep water drilling.  Exceed's team has supported world-first drilling campaigns in the Gulf of Mexico and The Black Sea.
– Expro:
The well flow management specialist was founded in 1973, with the vision of competing on a global basis with the major international service companies.
Expro now employs over 5,000 people across 50 countries, operating in all the major hydrocarbon producing areas of the world.
– John Wood Group
Innovation of the Past 50 Years
– Balmoral Group:
Established in 1980, Balmoral is a diverse company specialising in subsea buoyancy, flotation, insulation, elastomer and renewable energy products as well as property development, civil engineering, liquid storage and treatment solutions. The Aberdeen-headquartered firm's list of locations stretches from Barnsley in Yorkshire to Rio De Janeiro in Brazil. Its divisions includes Balmoral Offshore Engineering which specialises in technologically-driven composite and polymer solutions developed at its own training, laboratory, hyperbaric and mechanical testing facilities.
– Expro
Innovation in the Future
– Aiken Group InPro:
Aiken Group's InPro Systems division is and environmental solutions provider that offers clients what it describes as cost effective and innovative solutions to their particular industry challenges. Working across the oil & gas, decommissioning and process/manufacturing industry sectors, the division's focus is on water treatment systems. InPro has developed an innovative approach to the treatment of produced water offshore by using tried and tested technologies like hydro-cyclones, but with a twist that it says makes a very significant difference to the efficiency of hydrocarbons removal from produced water.
SeaEnergy
SeaEnergy is behind the R2S visual asset management tool. Oil and gas firms including BP and Pemex use R2S's specialist image technology to help plan maintenance activities on offshore installations, reducing cost and complexity. The firm was initially founded in 1992 and acquired by SeaEnergy in 2012
-VisuaLoSal:
The Low Salinity joint industry project, directed by Professor Mehran Sohrabi  at the Centre for Enhanced Oil Recovery and CO2 Solutions, Heriot-Watt University has played a vital role in enabling BP to proceed with integrating its Lo Sal technology into its Clair Ridge development West of Shetland. This will be the first UKCS project where extended oil recovery technology has been built into a new field development at the outset. The BP-operated Clair field complex is a long-term asset that could still be producing in 2050.
– Pale Blue Dot Energy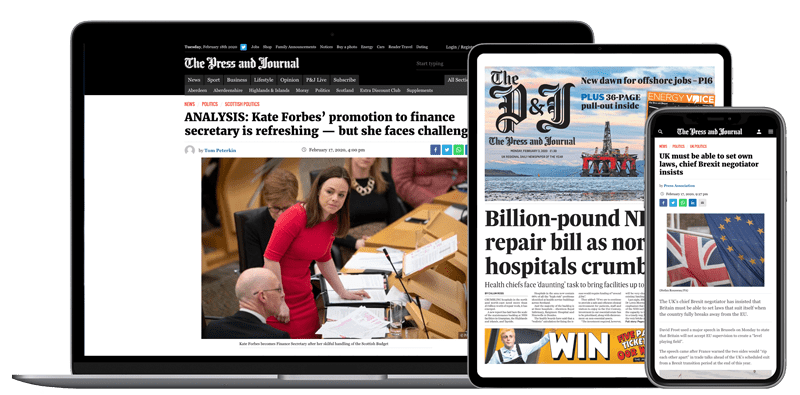 Help support quality local journalism … become a digital subscriber to The Press and Journal
For as little as £5.99 a month you can access all of our content, including Premium articles.
Subscribe