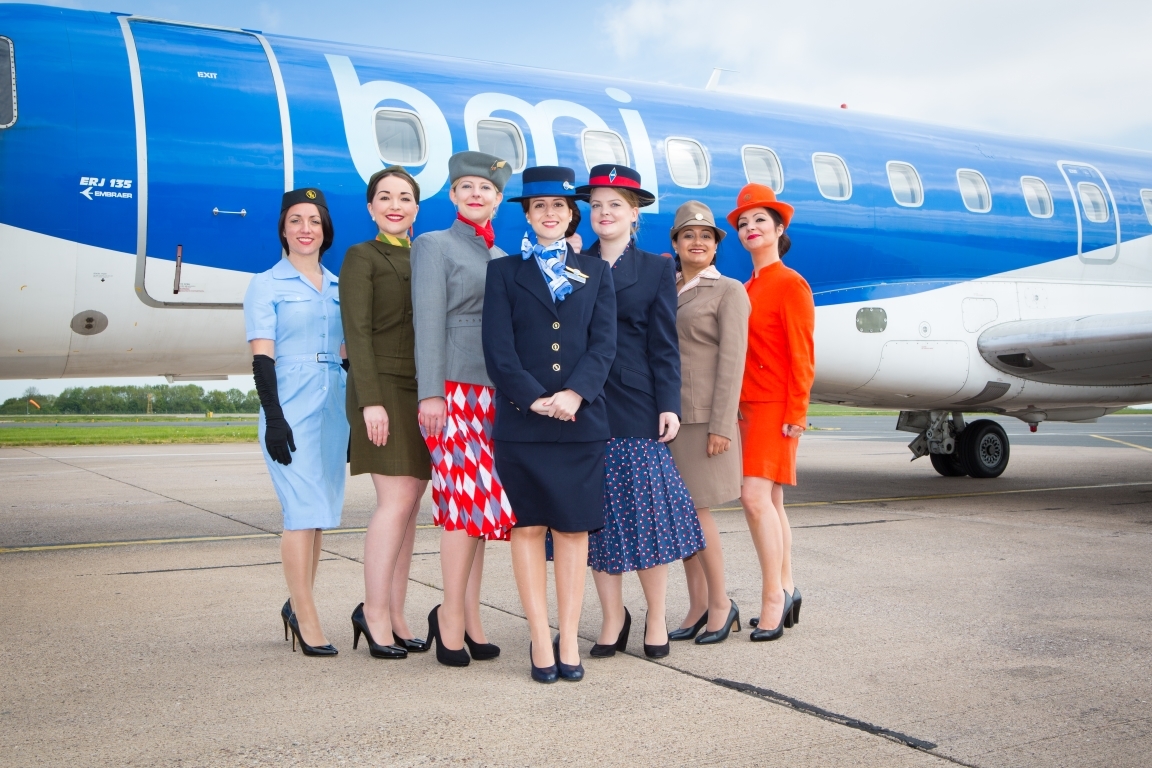 Airline bmi regional has dusted some of its old uniforms to reveal some of the fashion statements its cabin crew have worn over the years.
The Aberdeen and East Midlands-based carrier's stewards and stewardesses dressed in pale blue in the 1960s, green, brown and orange in the 1970s, pale grey and red in the 1980s and navy and red in the 1990s and noughties.
Today, bmi regional's 100-strong team of cabin crew – a familiar site in airports from Aberdeen to Oslo and Paris to Milan – wear a predominantly navy uniform, accessorised with a boater-style hat and blue scarf or tie.
Chief commercial officer Paul Sies said: "Over the decades we have seen some pretty strong fashion statements in our cabins as our uniforms balanced style with the practical requirements of the role.
"Looking back through the archive reminds us how air travel has evolved."
The uniforms are from a private collection and modelled in the photograph above by current bmi regional staff, starting with a belted pale blue cotton shirt dress introduced in 1964 for the summer season.
In 1996, a new uniform – dark navy, with coordinated skirts, jackets, trousers and coats and boater-style hat – commissioned from Jaeger Corporate Wear signalled a radical departure from uniforms that had gone before.
Jaeger's design forms the basis of the bmi regional uniform that is worn today, as worn by the model in the middle of the picture.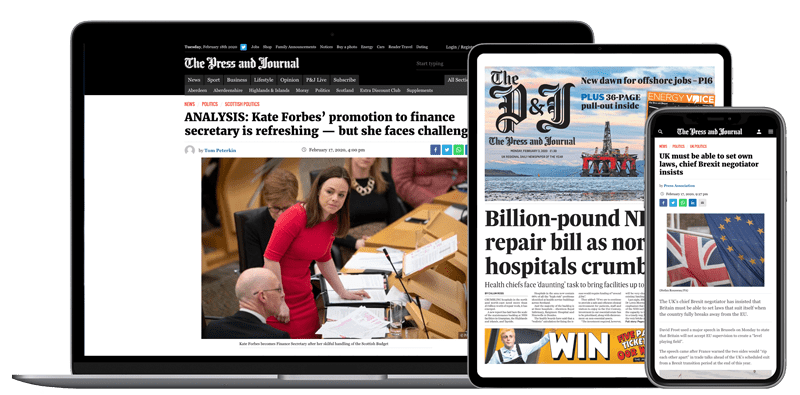 Help support quality local journalism … become a digital subscriber to The Press and Journal
For as little as £5.99 a month you can access all of our content, including Premium articles.
Subscribe