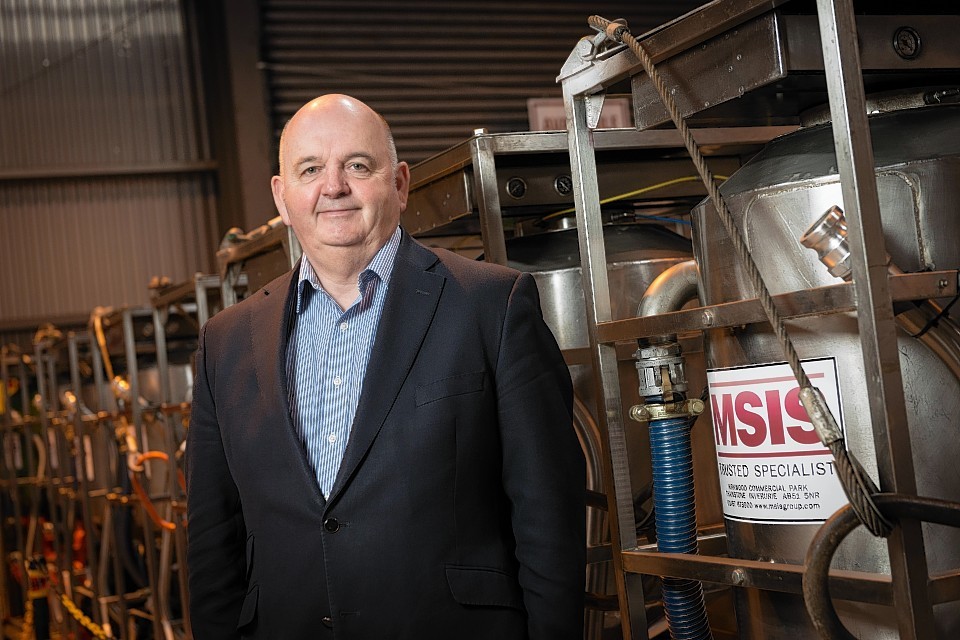 Investment firm Maven Capital Partners has sold its stake in an industrial cleaning firm in a deal worth £20million.
Primary Capital Partners, which has offices in London and Manchester, now controls MSIS.
The deal sees a profitable exit for Maven, which invested an initial £2.5million in MSIS in 2007. The investment firm backed a £6million buyout of the Aberdeen and Invergordon-based company, led by MSIS chief executive, Chris Lloyd and has banked £8.75million on the deal.
Mr Lloyd and managing director, Ian McPherson will remain to lead the management team who retains a 30% of the business.
The firm's fellow founders, Dave Skinner, 64, and Jim Macaskill, 55, who had initially sold the MSIS business to Mr Lloyd, will be "taking a step back" from the business, Mr Lloyd said.
The investment from Primary will help MSIS fast-track its growth plans by extending its service offering to capture a larger share of the North Sea market and further develop its presence in selected international offshore markets.
Launched in 1998, MSIS employs 80 people and specialises in cleaning and waste management. Over the last two years, the rapidly expanding company has made substantial investment in equipment and facilities including the £1million expansion at the Kirkwood Commercial Park in Inverurie.
Mr Lloyd said: "This strategic deal for MSIS will help us accelerate our growth ambitions and opens up new opportunities for our employees. The management team looks forward to working closely with Primary to build upon our strong platform to extend our services and market reach.
"In the currently challenging oil and gas market, this investment allows us to take bold steps towards adding to and developing our high quality services and products which will continue to offer cost effective environmental solutions to our onshore and offshore customers.
"Our two founder directors Dave Skinner and Jim Macaskill will taking a step back from the business following the deal. Both have been instrumental in helping to build MSIS into the successful company that it is today."
Primary Capital has offices in London and Manchester, and works in with experienced management teams across the country to help build successful companies from a variety of sectors.
Iain Wolstenholme, partner at Primary who led the investment deal said: "We are delighted to back an exceptional management team led by Chris Lloyd to deliver a strategic plan of organic growth, acquisitions and international expansion. MSIS is a market leading, niche service provider to operators in the UKCS and overseas, and has numerous growth opportunities."
Jock Gardiner, energy services partner at Maven commented: "Maven has formed an excellent partnership with Chris Lloyd and his team since we acquired MSIS and it is hugely satisfying to have worked with the business and in particular developed its oilfield service capability both in the North Sea and globally in recent years.
"This investment has delivered a highly profitable return of 3.5 times our original investment for Maven clients and vindicates our long-term investment approach."
Simmons & Company International, acted for MSIS on the deal.
Primary Capital were advised by Pinsent Masons, Calash, Dow Schofield Watts and PwC.