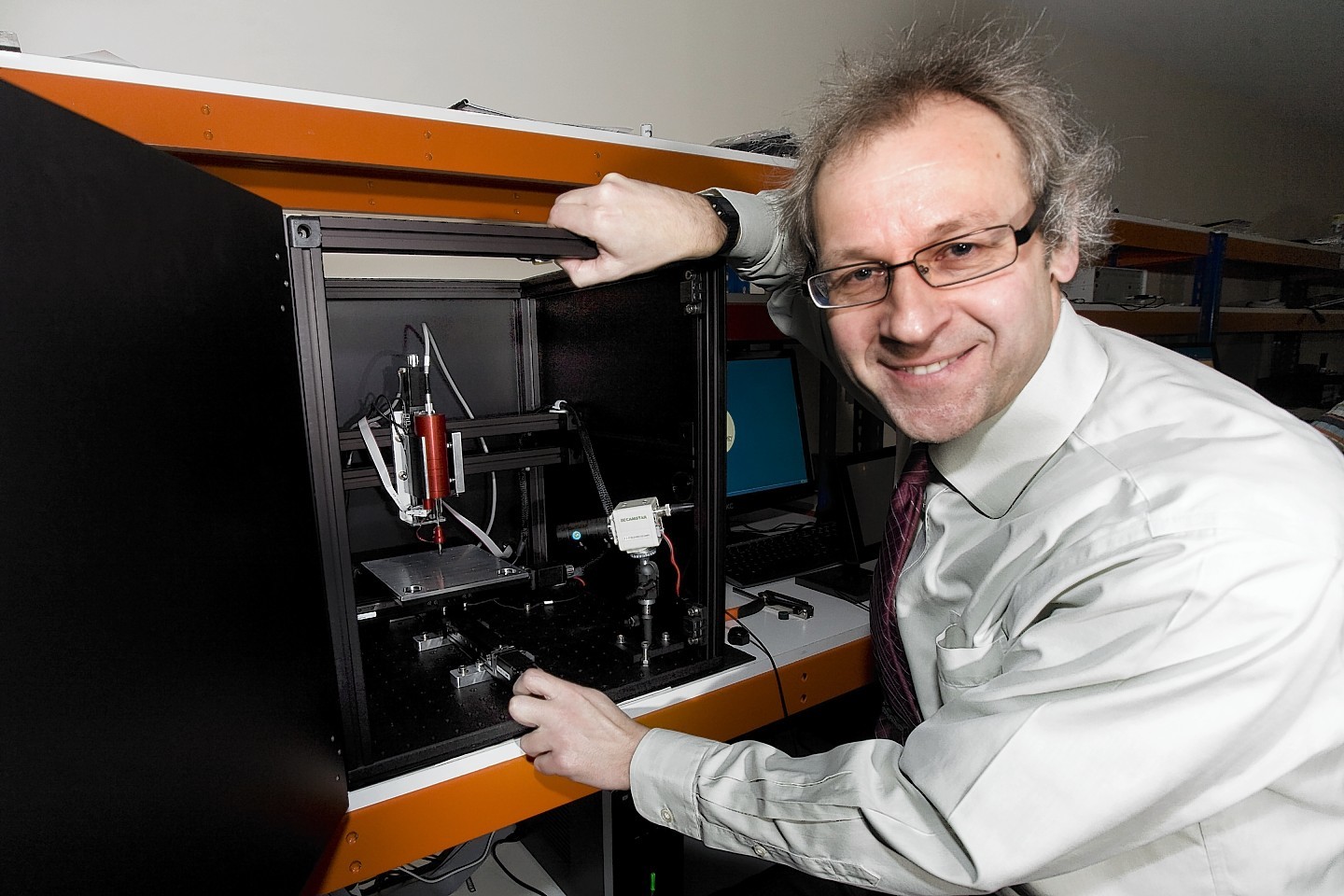 Professor Iain Baikie, the chief executive and founder of Wick firm KP Technology (KPT), was yesterday unveiled as an Institute of Physics (IoP) Swan gold medal winner in recognition of his contribution to science.
It is the latest prestigious honour for double Queen's Award winner KPT and its Kelvin Probe, which was invented by Prof Baikie and developed through research at a university in the Netherlands.
The versatile probe is used to investigate the properties of various materials.
Prof Baikie set up KPT in 2000, with the aim of bringing the technology to the market and it now supports companies and research institutes worldwide in their materials research analysis.
He will be presented with his gold medal, £1,000 prize and a certificate at a ceremony in London later this year.
IoP award judges said the worldwide impact of the work done by Prof Bailie and his team at Wick was "astonishing".
They added: "The leading laboratories of the world – for example, Cern, Nasa, the National Renewable Energy Laboratory, Los Alamos and the National Institute for Materials Science, Japan – each have at least one Kelvin Probe instrument from KP Technology. The same is true for many leading universities and companies around the world.
"In all there are around 500 customers in 35 countries – a tremendous export success attributable to Baikie's technical and commercial leadership as chief executive."
Prof Baikie said: "I intend to put the £1,000 towards a new double kayak so that I can continue to paddle on the north coast, thinking up new ideas."