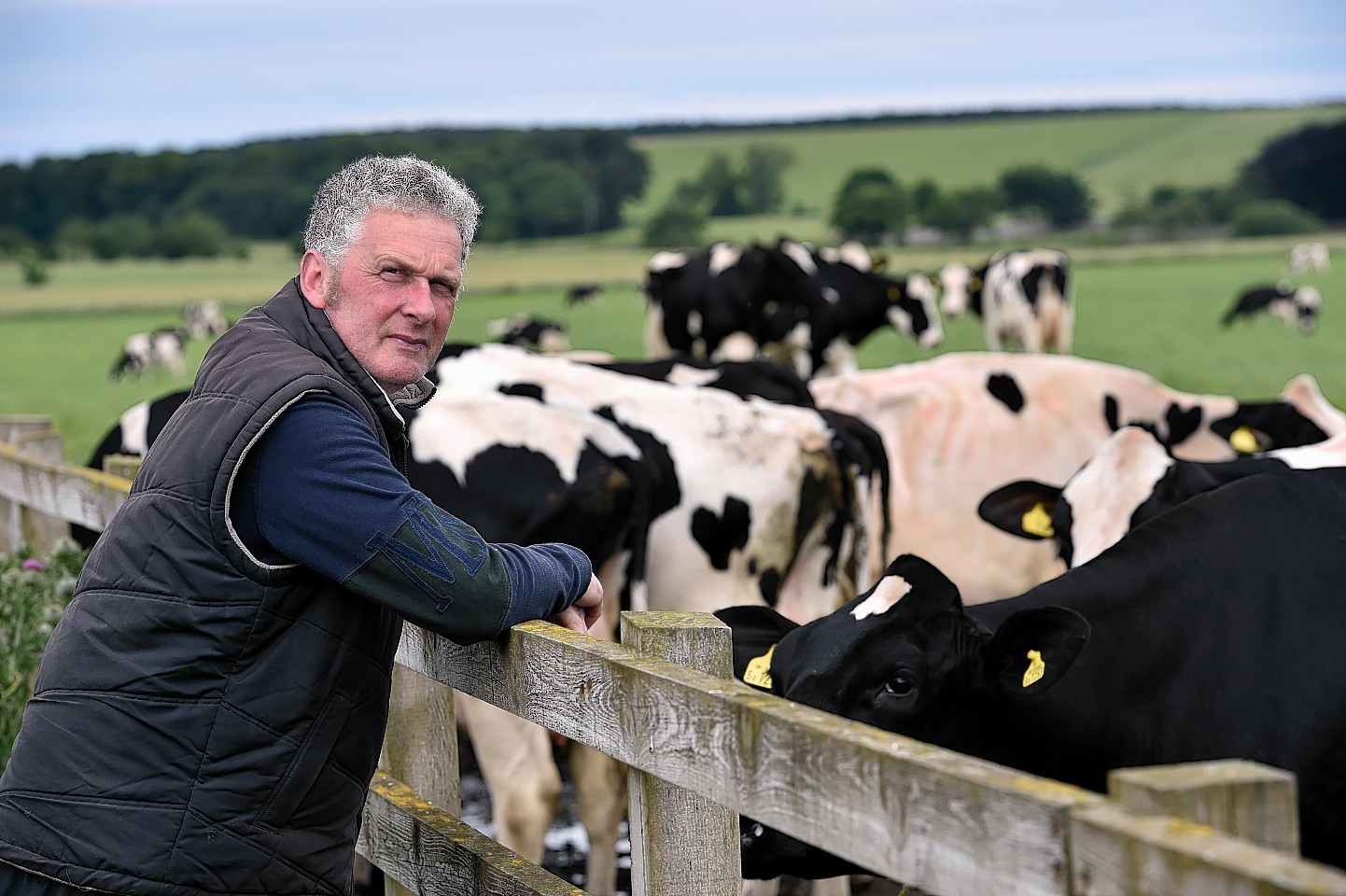 A soon-to-be ex-dairy farmer has accused the government of not doing enough to help the industry.
John Shand, who runs 110 pedigree Holstein cows at Chapelford Farm, Clochan, near Buckie, is selling up all his cows at Carlisle later this month.
The farm, which Mr Shand runs with his parents George and Flo, gets paid 22p a litre to supply milk to Muller Wiseman's processing site near Aberdeen.
Mr Shand estimates his cost of production is nearer 30p a litre and the low price, combined with being in a nitrate vulnerable zone (NVZ) area and his landlord not wanting to invest in the dairy enterprise on the farm, the decision has been made to quit.
"We are not making any money and we are falling behind with regular changes to implements and maintenance," said Mr Shand.
He said government reports, including the Dairy 2020 vision and the government's dairy action plan, failed to address the fundamental problems in the Scottish dairy industry.
"Through the Scottish Rural Development Programme (SRDP), the Scottish Government has been giving huge grants to a small number of relatively big farms," added Mr Shand.
"They should have given the money to the processors to be able to accept the extra milk we are producing."
The Scottish dairy sector needed to follow in the footsteps of the Irish by investing in milk powder plants, said Mr Shand.
"There's nowhere to soak up surplus milk in Scotland," he added.
"The government has come up with a Scottish brand but in a world market we have only a limited amount of market for specialist cheese and we have to use the surplus (milk) in powder in butter. We are competing with New Zealand and Ireland and we are so far behind."