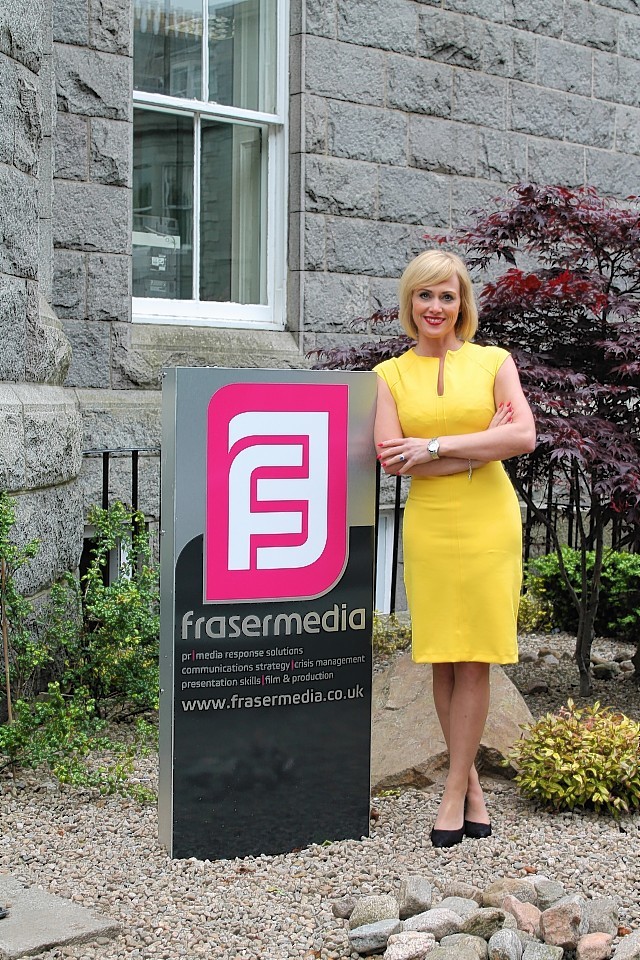 An Aberdeen communications firm has invested a six-figure sum to move into bigger offices.
Frasermedia has trebled the size of its premises with the move to Albyn Terrace, incorporating a work studio, green screen film studio, meeting space and a training academy.
Launched in 2007 by former broadcast journalist and TV news presenter Pauline Fraser, the business has grown organically and manages PR clients from a diverse range of industries.
The business previously operated from the city's Chattan Place for five years but had outgrown the premises . Frasermedia said it has seen a 60% increase in retained client income and aims to target additional business in the Central Belt.
Ms Fraser said: "We searched for more than a year to find the ideal premises to expand the business and Albyn Terrace provides us with fantastic space and is well placed in the centre of the west end so we can service our clients in the city and across the north-east.
"The training academy, film studio and lounge area also allows us to grow our training course offering for media response and presentation skills training giving clients the chance to learn in an inspiring environment outwith their own offices."