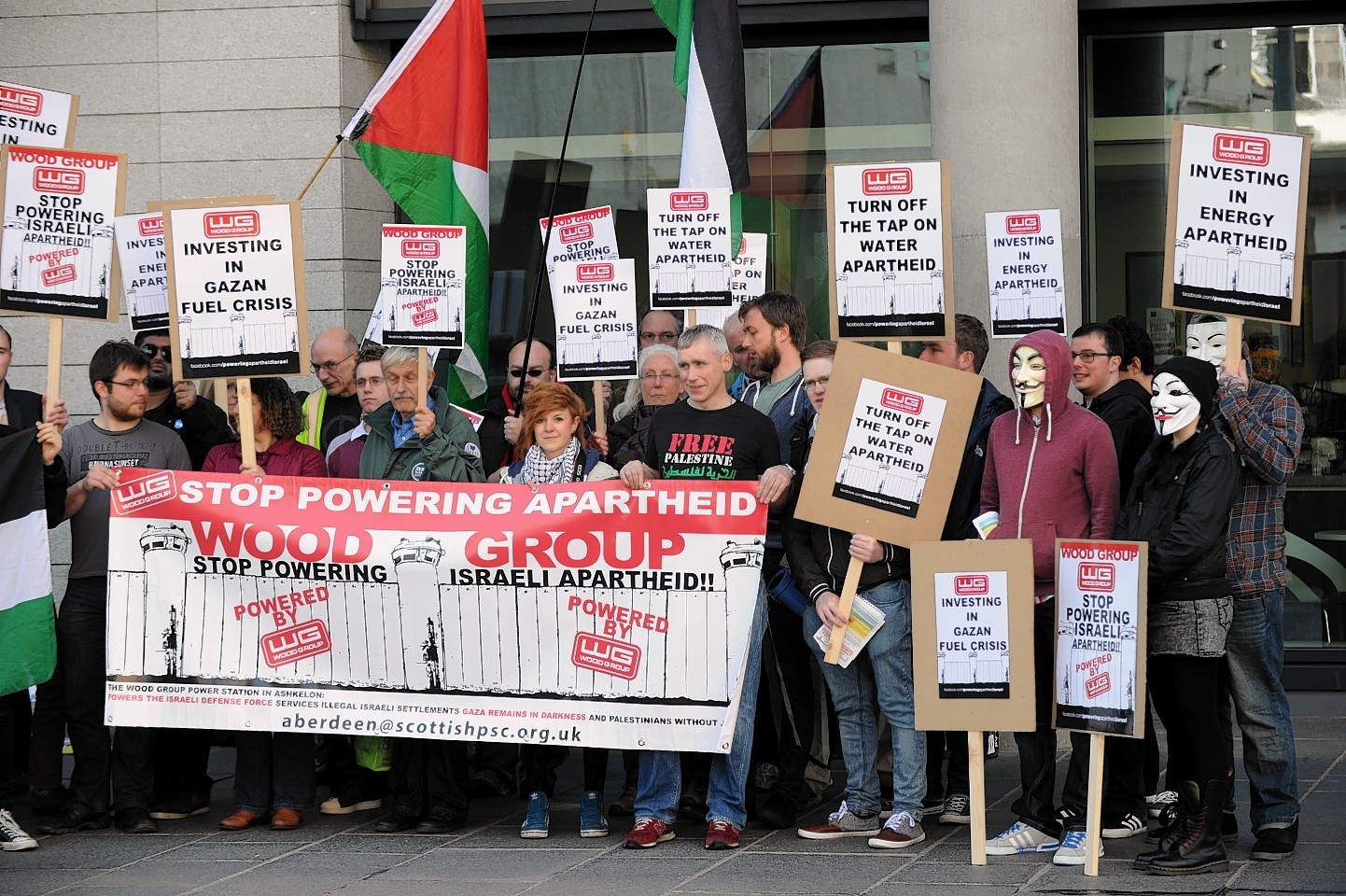 Aberdeen firm Wood Group faced angry protests over its involvement in Israel as investors gathered for its annual general meeting.
More than 30 pro-Palestine campaigners from across Scotland congregated outside the energy service giant's Granite City headquarters in Justice Mill Lane.
Four more attended the AGM, having bought shares in the company just a few months ago.
There were heated exchanges about Wood Group's controversial Dorad contract at the meeting, with the protesters – all members of the Scottish Palestine Solidarity Campaign (SPSC) – continually disrupting proceedings to highlight their cause.
One of them was ordered out of the room, but then allowed to stay after he promised to keep quiet.
Wood Group board members including chief executive Bob Keiller and new chairman Ian Marchant were shown a bottle of dirty yellow water, which protester Alister Coutts claimed was drawn from drinking water supplies in the blockaded Gaza Strip.
"You are complicit with what is going on there," Mr Coutts said, accusing Wood Group of putting profits before people and urging its bosses not to do business in Israel again.
The AGM took place amid beefed-up security arrangements and ended with campaigners unfurling Palestine flags in front of the board.
Outgoing chairman Allister Langlands, who stepped down at the end of the meeting, allowed the protesters their say but became increasingly frustrated by constant interruptions.
He told the campaigners: "If you are not going to respect the meeting, I am going to have to ask you to leave."
Wood Group's gas-turbine service division won the £564million Dorad Energy contract to build Israel's largest power station in 2010.
Mr Keiller, the Aberdeen group's chief executive since November 2012, told the Press and Journal the SPSC shareholders had a democratic right to peacefully express their views.
He defended the company's recently completed project in Israel, saying there was currently no UK sanction on doing business in the country.
There were technical challenges and project and security issues because of its proximity to Gaza, he said, adding: "If we ever though it would compromise or contradict our core values, we would not have done it.
"We cannot run our business on the basis of listening to the loudest voice."
The shareholding protesters are believed to have bought one Wood Group share each only a few months ago.
Mr Coutts, who said he was from Aberdeen, and Karolin Hijazian – a lecturer in oral medicine at Aberdeen University – told the P&J their "minimum" shareholdings were acquired with the specific aim of attending the AGM.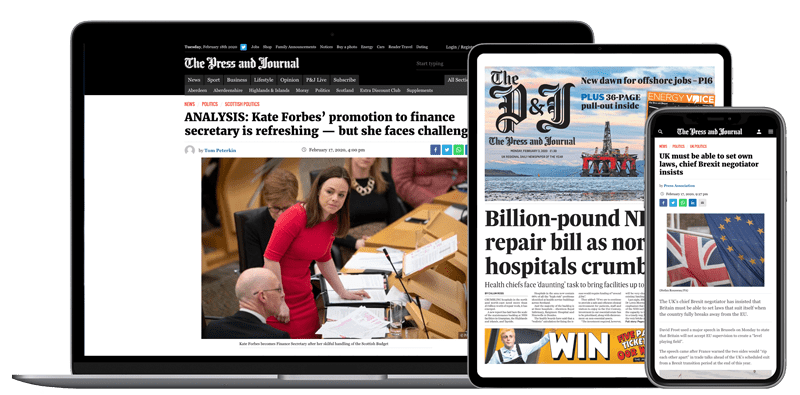 Help support quality local journalism … become a digital subscriber to The Press and Journal
For as little as £5.99 a month you can access all of our content, including Premium articles.
Subscribe