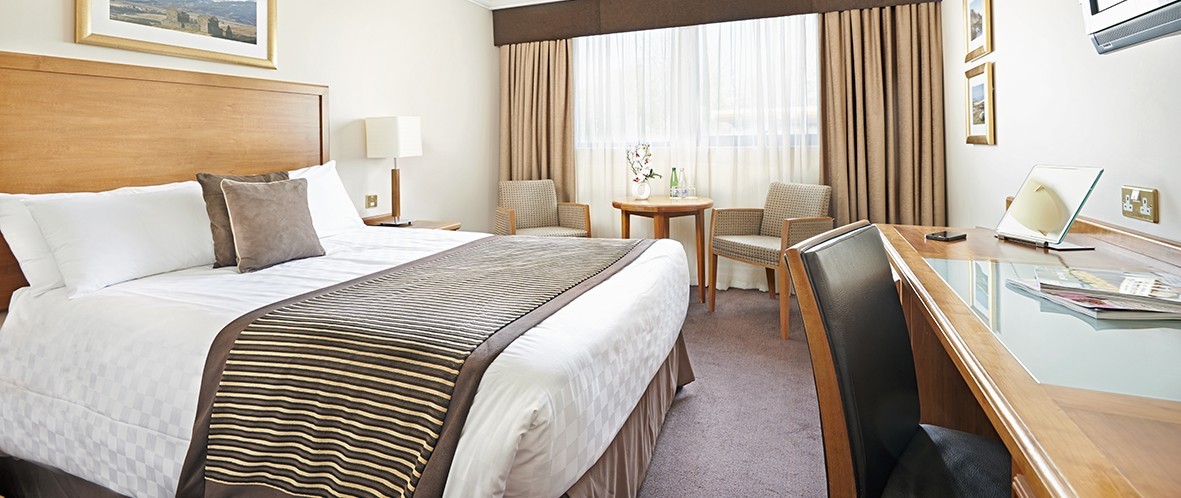 Low oil and gas prices steered Aberdeen hotels to double-digit percentage falls in both occupancy and revenue for the second month on the trot, a new report says.
And there is uncertainty as to whether hotel prices will be ratcheted up for next month's Offshore Europe conference, a common practice in the Granite City.
Aberdeen hotel rooms generated £52.45 a night on average in May, down an alarming 30% year-on-year, according to accountancy network BDO's survey of three and four star establishments.
Edinburgh, Glasgow and Inverness all experienced strong increases in revenue, though the Scottish capital was the only location to enjoy a rise in occupancy.
Uptake of rooms in Aberdeen dropped 17.5% to 62.5%, a performance that dragged the growth rate for occupancy in Scotland to the lowest level in the UK.
A month earlier, Aberdeen hotel room revenues fell 12.1% against April 2014, while occupancy sank 11.5%.
BDO partner Alastair Rae yesterday warned that there will serious concerns over future investment in the hospitality sector until the oil and gas sector stabilises.
Mr Rae said: "The economy in Aberdeen is so heavily based on the oil and gas sector and the industry is using the current downturn in oil price as a period of reflection on the viability of the sector as a whole both now and in the future.
"The impact this could have on hospitality is unknown but likely to be severe so hoteliers and their investors need to examine current and future costs to ensure they are prepared for all eventualities."
Iain Watson, chairman of the Aberdeen City and Shire Hotels Association, said the figures made for difficult reading, but were not unexpected given the downturn in the oil industry, which generates the bulk of income for hoteliers here.
Mr Watson said the migration of the All Energy conference from Aberdeen to Glasgow in May contributed to the north-east city's plight.
But Mr Watson sounded a positive note for Aberdeen hoteliers, citing ongoing hotel development in the city − such as the recently announced Hilton Hampton Inn − as proof that major corporations still have confidence to invest.
He said: "I believe that we can expect to continue to face some very challenging times, but we remain confident that business will pick up when the energy sector starts to recover. This has been evidenced during previous industry downturns."
The two organisations disagreed on the likelihood of hotel price rises when Offshore Europe comes to town, however.
Mr Watson said: "Accommodation demand continues to be very strong for Offshore Europe – I understand that event registrations are ahead of anticipated levels. The hotel sector is demand-led and as such influences the rates customers can expect to pay during peak periods. This is not something that is exclusive to Aberdeen."
A spokesman for BDO said: "The falling occupancy in Aberdeen's hotel sector indicates reduced demand so as long as this situation remains it is unlikely that prices will be able to rise, even for a major event such as Offshore Europe.
"I would hope that hoteliers would get some uplift during Offshore Europe but, given the recent trends and the need to cut costs within the oil and gas sector, I fear that this may not be the case."
The conference will be staged at the Aberdeen Exhibition and Conference Centre from September 8-11.
More than 63,000 delegates are expected to attend the event, many of whom will need hotel rooms.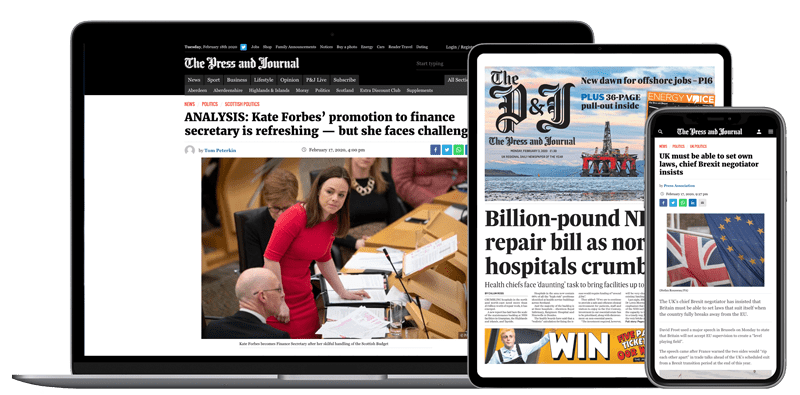 Help support quality local journalism … become a digital subscriber to The Press and Journal
For as little as £5.99 a month you can access all of our content, including Premium articles.
Subscribe