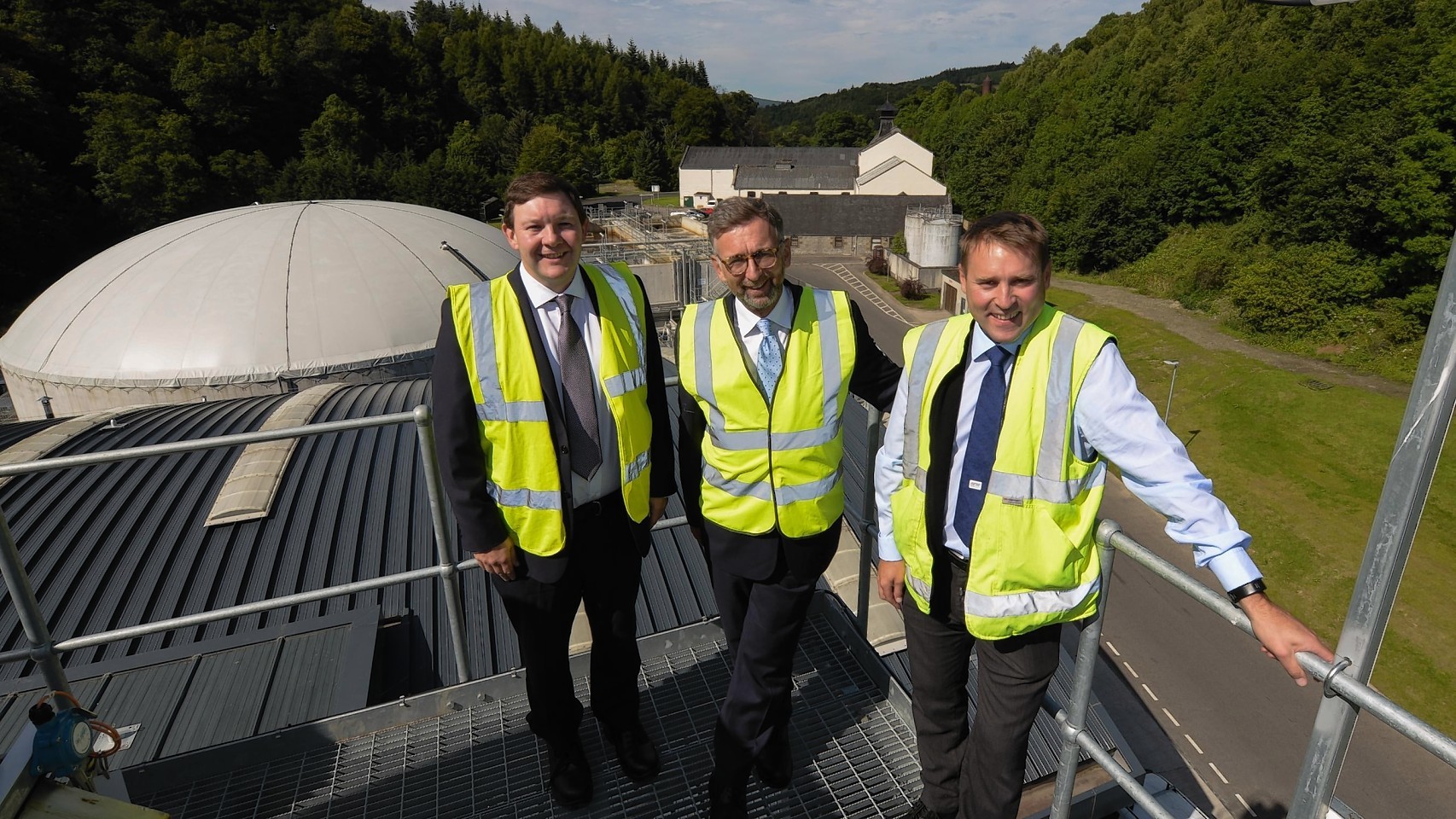 Scotland Office Minister Lord Dunlop toasted the future of Scotch whisky when he met apprentices and toured a distillery on Speyside yesterday.
He was visiting Diageo's Glendullan facility in Dufftown, where he also saw a recently completed, £12million bio-energy plant which provides power for the site.
The minister welcomed Diageo's investment in apprenticeships and also the firm's commitment to green-energy.
He said: "This was an excellent opportunity to see at firsthand how Diageo is planning for the future.
"Its apprenticeship scheme will train the engineers the Scotch whisky industry needs in order to maintain its place as one of Scotland's – and the UK's – great success stories.
"The commitment to powering distilleries like Glendullan with sustainable energy recycled from the co-products of the whisky-making process is also exactly the right thing to do. It's good for the planet, good for the whisky industry and good for the Scottish economy."
Diageo distillation and maturation director Keith Miller said: "Our apprentices are the future of the industry and we're delighted to be creating these opportunities in Speyside.
"We're also very proud of our record in investing in cutting-edge sustainable technology at our distilleries.
"The bioenergy plant at Glendullan is the most recent example of how we use innovative technology which harnesses the potential of the natural raw materials we use in the distillation process to generate renewable-energy.
"We believe that our investments in the future talent and in environmental sustainability are equally important in setting the industry up for a successful future here in Scotland."
Jordan Conti, 23, a fourth year mechanical engineering apprentice who met Lord Dunlop, said: "It is great to be part of such an exciting global industry – particularly here in Speyside, which has more whisky distilleries than any other part of Scotland.
"The opportunity I've had over the past four years to serve my apprenticeship and to learn about distilling and also about the engineering behind renewable-energy is fantastic."
Diageo has 72 apprentices in its business in Scotland, ranging from engineers in distilleries and packaging plants to apprentice cooper and coppersmiths learning the age-old craft trades of the industry.
The new £12million bio energy plant at Glendullan was built in partnership with green-energy company Clearfleau, and represents the latest phase in an ongoing programme which has seen Diageo invest more than £100million in renewable projects at its distilleries over recent years.
Glendullan's bio-plant has reduced the carbon footprint of the distillery by around 2,000 tonnes of carbon dioxide a year.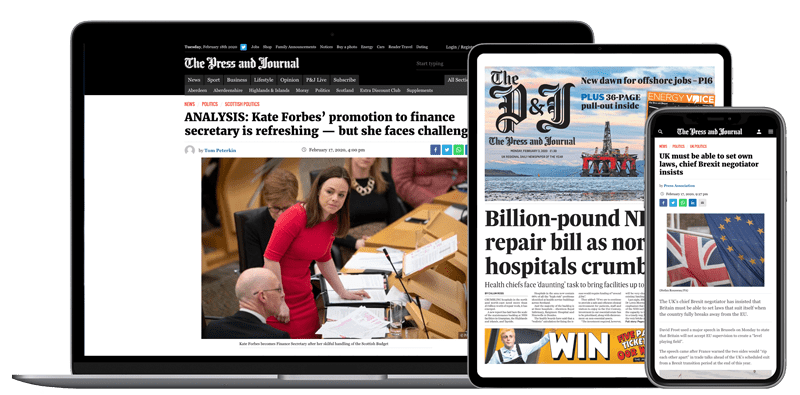 Help support quality local journalism … become a digital subscriber to The Press and Journal
For as little as £5.99 a month you can access all of our content, including Premium articles.
Subscribe