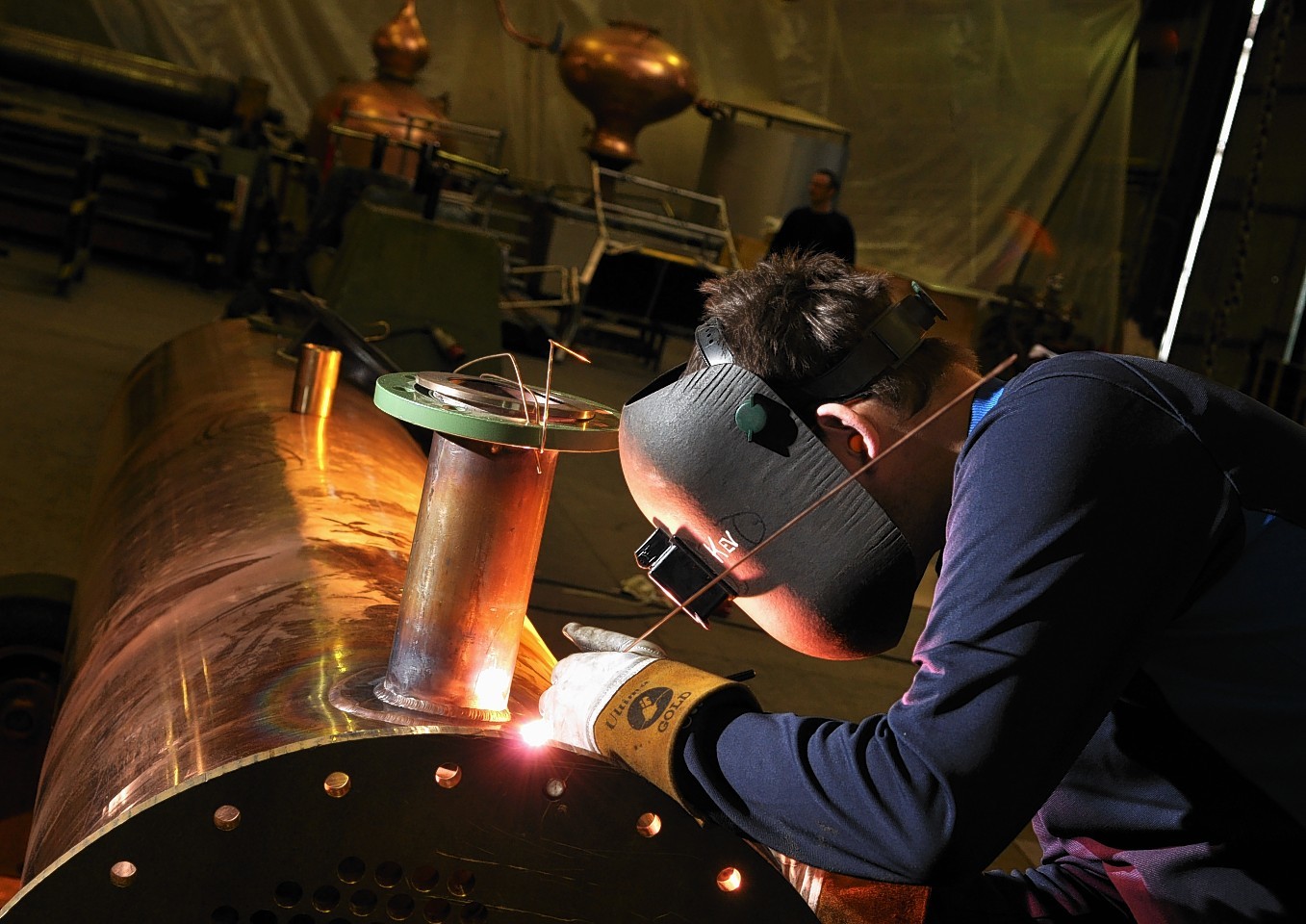 Whisky still-maker Forsyths has reported a "significant" blow to its diversified business from the downturn in the global oil and gas sector.
The Moray firm's latest annual accounts reveal a small drop in turnover to £41million, from £42million previously, after lower oil prices started impacting on sales in the year to October 31, 2014.
But Forsyths, whose activities cover coppersmithing, steel fabrication, electrical and plumbing contracting, joinery, building and scaffolding services, as well as painting and shotblasting, also posted a 34% rise in pre-tax profits to £4.46million.
The family-owned company – owned by Rothes Football Club benefactor Richard Forsyth – said operating profits grew to £4.4million, from £3.3million previously.
Summing up the latest trading period in accounts just lodged at Companies House, Forsyths said: "The results for the year have been good due to our two main customer bases, oil & gas and distilling, being very buoyant.
"However, the subsequent downturn in the oil and gas industry has made a significant effect to the business."
The impact on sales did not hit profits though, and the company said it was "satisfied" with a 24% margin performance.
Rothes-based Forsyths manufactures stills for whisky distilleries and also produces goods for the international oil and gas industry.
The firm has its roots in a brass and copperworks bought by the current managing director's grandfather, Alexander Forsyth, in 1933. It has been in the Forsyth family ever since.
It almost went out of business after the start of World War II but then saw boom times as the whisky industry thrived in the 1960s and 1970s.
Alexander's son, Ernest took control of it after the war, handing over the reins to the current owner in the 1970s. Mr Forsyth's son, also called Richard, is now managing director.
Forsyths' accounts reveal the firm's top-paid director received remuneration and company pension scheme contributions worth £153,466 in 2013/14, down from £171,715 the year before.
The company employed 349 people on average in the latest period, which was six more than the previous year.
On Monday, Mr Forsyth senior stepped in at the 11th hour to save Press & Journal Highland League club Rothes FC from being wound up.
He became honorary president of the club after stumping up £20,000 for a down payment towards an unpaid tax bill.