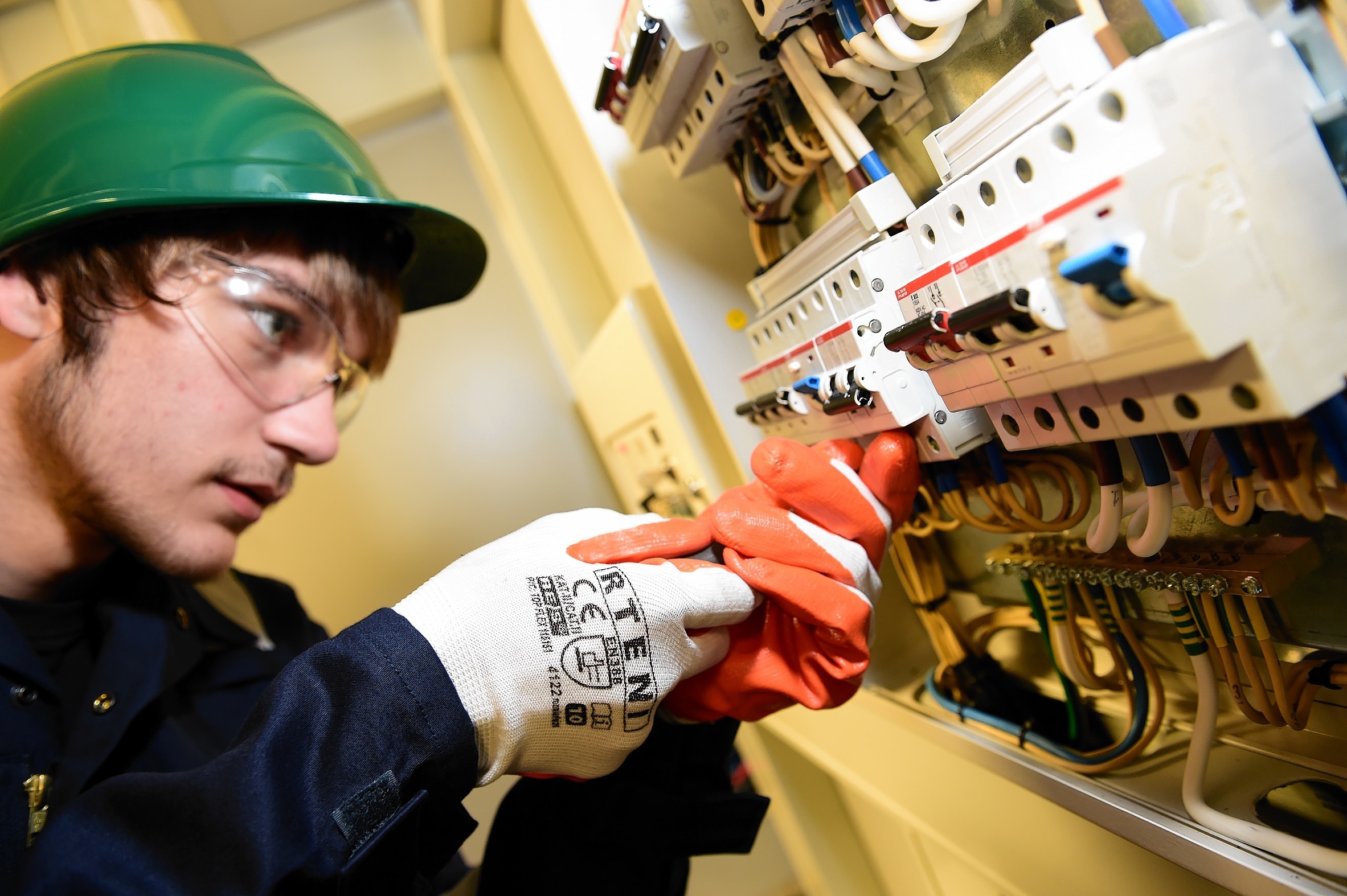 A north-east engineering firm has risen to the Press and Journal's Apprentice 100 challenge and is giving a talented youngster the chance to follow in his father's footsteps.
Aberdeen-based Aiken Group vowed to take on an extra trainee electrical engineer – and has given the role to 16-year-old Liam Livingston.
That means we have now collected 17 pledges in our quest to create 100 apprenticeships in 100 days and a number of companies are waiting in the wings to add their names to our roll of honour.
Liam has started his course at Tullos Training in Aberdeen, and is continuing a family connection with Aiken.
Mr Livingston's father also works as an electrical engineer at the firm and that was a factor in the 16-year-old's decision to join the profession.
Liam said the training provided so far at Tullos had been "top notch".
He said: "I've been learning a lot about health and safety and I've also been on a first aid course.
"And I've just learned some basic wiring – installing switches and things like that.
"The level of instruction has been great, it's really clear what I'm supposed to do.
"You get a lot of experience from where you work but you also get the theory side at college so you're getting a bit of both, and you get paid at the same time.
"I like the people I work with. It's good fun and it's good pay as well."
Liam added that once he has done his time as an engineer at Aiken, he would like to go on to study electrical engineering at a higher level at university.
Kelly Davidson, sales and marketing manager at Aiken Group, said the company had a great track record of retaining young workers and helping them up the career ladder.
As well as electrical apprenticeships, Aiken also takes on trainees in HVAC (heating, ventilating, and air conditioning) each year.
Ms Davidson said: "Apprenticeships are very important to Aiken. All the apprentices who have started with us are still with us to this date.
"We've won apprentice of the year at Tullos for about the last three years now, so they've given us a good standard of apprentice.
"It's all about investing time and effort in young people and hoping they'll follow us as the company progresses to the next level. I think the Apprentice 100 campaign is a great idea and we're happy to support it."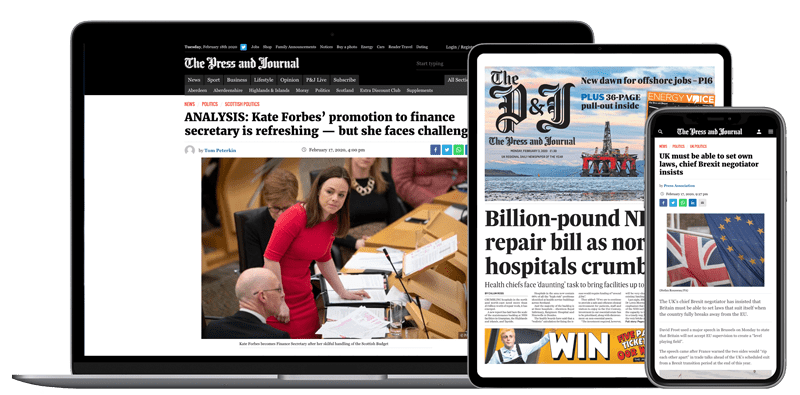 Help support quality local journalism … become a digital subscriber to The Press and Journal
For as little as £5.99 a month you can access all of our content, including Premium articles.
Subscribe