A new flight search service that could save flyers from Aberdeen and Inverness time and hundreds of pounds on long haul flights has been launched by Gatwick Airport.
The GatwickConnects booking service allows users to make connections on flights with different carriers while safeguarding passengers who may miss flights due to delayed connections. Previously flyers using different airlines would have to pay to take a later flight if the connection was missed.
Gatwick estimates that passengers booking flights to Los Angeles from Aberdeen Airport could save £482 and reduce flight time by almost 18 hours if they used the service. This compares to a similar flights using just one operator. Passengers leaving Inverness could save £490 on a trip to LA using the service.
GatwickConnects routes can be found when booking through online flight search services Skyscanner and Dohop.
Stewart Wingate, chief executive of Gatwick Airport, said: "We are uniquely placed to offer a service like GatwickConnects, due to the breadth of our route network and our diverse short and long haul airline mix."
Meanwhile, business class flights between Houston and Stavanger enjoyed by oil and gas workers have been cancelled due to the oil price crash.
The journeys – which could cost as much as £4,780 – were started in August last year by Scandinavian airline SAS.
However the decline in demand from customers to fly on the specially upgraded Boeing 737-700 aircraft has seen the company invest in an alternative route from Copenhagen to New York.
A spokesman for the airline said the flights "from one oil capital to another" had been stopped as a consequence of the reduced market place.
He said: "There has been reduced activity in the industry and we have experienced a decrease in demand especially from the Stavanger side on this route.
"We are now seeing a demand from Copenhagen to New York so we have replaced the other route with this instead.
The flights were introduced in August last year and will finish on October 24th.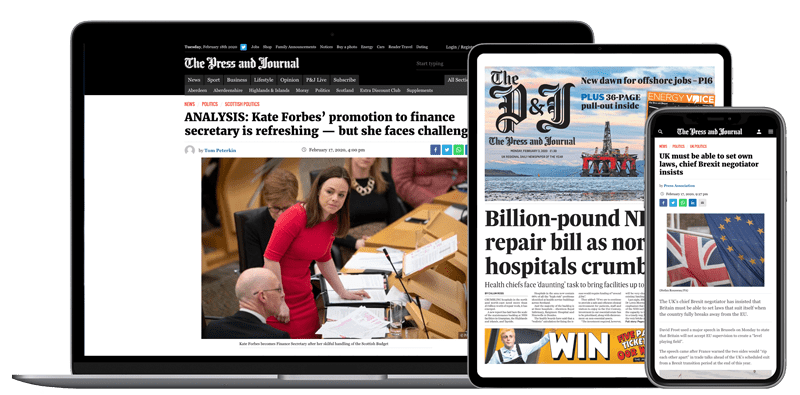 Help support quality local journalism … become a digital subscriber to The Press and Journal
For as little as £5.99 a month you can access all of our content, including Premium articles.
Subscribe