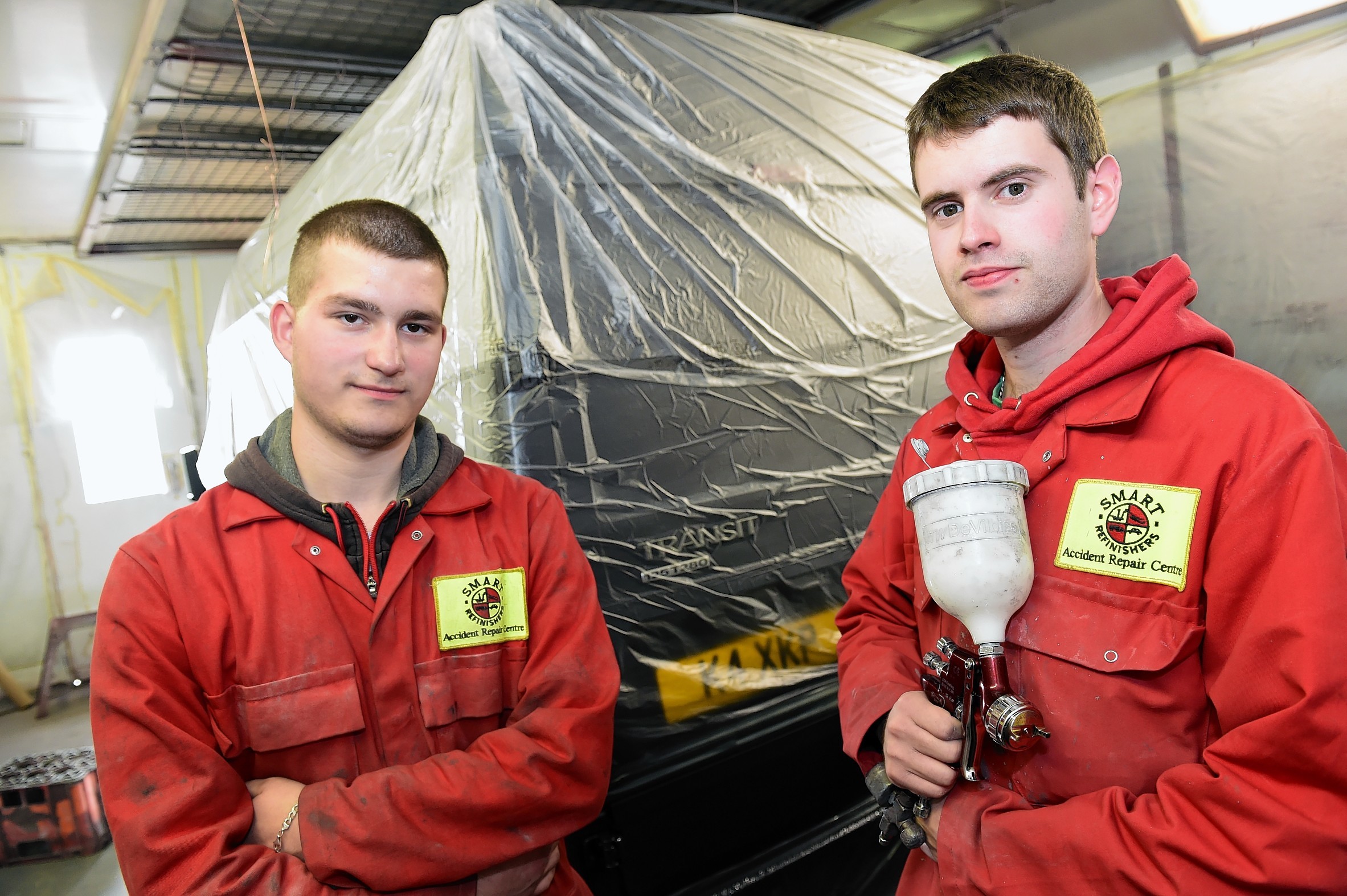 A vehicle body shop has teamed-up with the Press and Journal's Apprentice 100 campaign to help safeguard skills which are in danger of dying out.
Dyce-based Smart Refinishers – which repairs cars, lorries and aircraft – will recruit a trainee as part of our crusade to give talented young people the chance to shine.
The candidate will be signed up for an SVQ in body refinishing at Grampian Motor Training in Altens and will gain first-hand experience from working with the 29-strong team at Smart Refinishers.
Director Evan Smart hopes Apprentice 100 can help him find an enthusiastic young recruit, a task which he says has become extremely difficult.
Mr Smart, who bought the business more than 20 years ago, said there was a real possibility that the next generation would miss out on the skills needed to do the job unless there was an influx of fresh blood.
He said: "People do not realise the state this industry will be in a few years down the line if we do not take on apprentices.
"Skills will go rapidly downhill as companies will be forced to put people to work before they are ready.
"I am a big believer in apprenticeships and think companies from all sectors should be made to take them on."
Mr Smart said his trade had a lot to offer young people – and pointed to the fact some of his longstanding employees have been with the company since their school days.
He said: "I have been in this line of work for 40 years and I have always found it interesting. Things change on a daily basis. I have seen a vast change in paintwork since I served my time as an apprentice.
"I've enjoyed every day I've come to work. The day I stop enjoying is the day I'll stop."
One long-serving staff member is Steven Milne, who first came through the door at Smart Refinishers for a work placement aged 15.
Mr Milne, now 24, said he enjoyed the experience so much he "pestered" Mr Smart until he got a job.
He chose paintwork as a career because he found it interesting and, probably more importantly, it was something he was good at.
Mr Milne said of apprenticeships: "They give you a skill – something you can always do in future and fall back on. The younger you start the better, I think."
Dariusz Lewandowski said he knew almost nothing about the job when he joined the firm in December.
The 19-year-old from Poland said: "I've learned everything from stripping cars to welding. My time here has been beautiful – it's just what I was looking for. I love the people I work with and am really enjoying it."
Become an apprentice at Smart Refinishers by sending a CV to evan@smartrefinishers.co.uk.