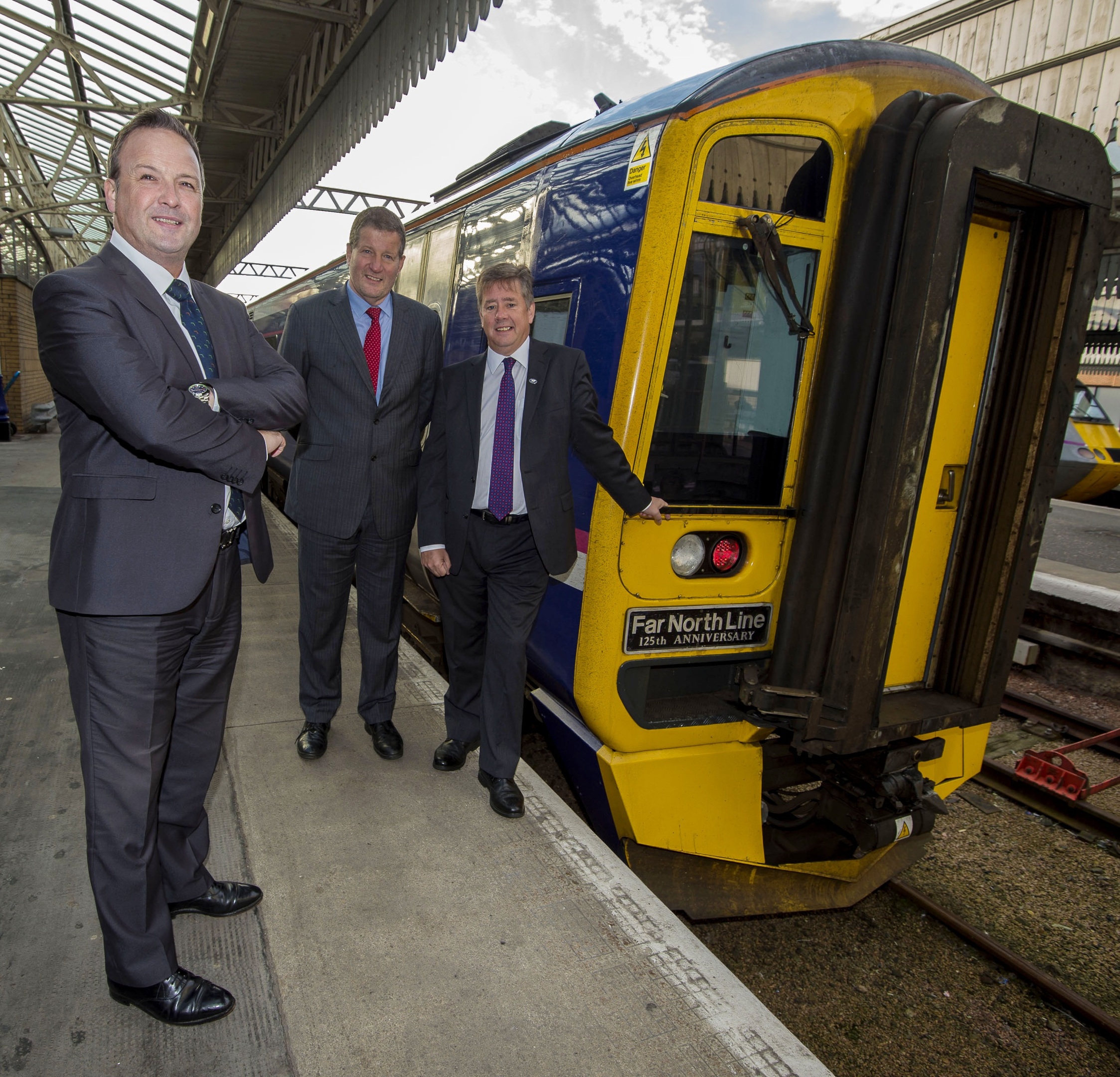 A multimillion-pound overhaul of trains in the north and north-east of Scotland is on track, with work expected to begin early next year.
The Scottish Government yesterday announced BAM as the principal contractor for the £170million upgrade of the Aberdeen to Inverness rail line.
The infrastructure improvements over the next four years will allow for a half-hourly commuter service between Aberdeen and Inverurie, as well as additional peak services between Moray and the Highland capital.
Keith Brown, infrastructure and investments secretary, announced the significant appointment yesterday at Aberdeen train station.
He said it follows BAM's successful construction of the £294million Borders Railway.
"Today marks the Scottish Government's landmark investment package of £170million to improve a key route connecting both northern cities, which will make journeys shorter, more frequent and more comfortable for those who use this important line regularly," he said.
"This project is especially valuable for the region for, as well as the clear benefits to passengers and freight users, it will also support jobs and growth, providing an economic boost to the cities and communities along the entire length of the route."
A series of improvements will be carried out on the track, with engineers tasked with double-tracking the 16 miles of line between the Granite City and Inverurie.
In addition, there will be a brand new station built at Forres and extensions to platforms at Insch and Elgin to accommodate longer trains.
Signalling systems will also be upgraded.
Last night, local politicians said the upgrade had been a "long time coming".
North East Scottish Liberal Democrat MSP, Alison McInnes, said:
"The SNP have poured money into transport in the central belt and ignored the needs of people in the north for far too long.
"They need to snap out of their central belt mindset and ensure that the North East gets the investment it needs."
Engineers are currently carrying out ground investigations, site surveys and vegetation clearance on the line with construction expected to begin in spring next year.
Meanwhile, separate proposals are also on the table for new stations at Dalcross in the Highlands, and Kintore, Aberdeenshire, which are being developed by the Highlands and Islands Transport Partnership and the North East of Scotland Transport Partnership.