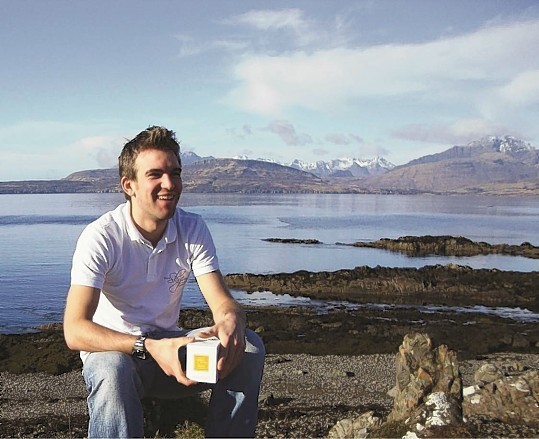 A scented-candle maker from the Isle of Skye will open a new flagship store in Glasgow next week as it gears up for the festive period.
The Isle of Skye Candle Company said Tuesday's unveiling of the Buchanan Street store, its first in the city, is the "most exciting development" in its history.
It becomes the company's fifth store following the opening of outlets in Edinburgh, Inverness and St Andrews in the last 20 months.
Owner and manager James Robertson set up the firm in 2007 after discovering he had a flair for mixing and creating scents while working for a local soap company.
After spotting a candle-shaped gap in the market, he set up his own business in a grass-roofed bothy on his uncle's croft with the help of a £4,000 investment from his brother Raghnall, who has retained a 50% stake.
That same year the company launched its own website to increase sales of its range of hand-poured, soy wax, scented candles.
A rebrand followed and in 2011 the firm moved into its current headquarters in Broadford, Skye, where production is based to this day.
The firm churns out about 3,000 candles a week and is planning to double its output over the festive period, a time when it scoops about 65% of its annual turnover, which amounts to about £700,000.
The company will hire five part-time employees to help ramp up production over Christmas.
It employs 18 full-time staff members and will take on a further three at the Glasgow store, in which it invested £80,000.
Mr Robertson, 27, said the opening of the new store is a landmark occasion for the company.
He said: "I feel very proud of our small team and how much we have achieved to be opening our flagship store beside some of Europe's biggest retailers.
"The quality of the product is so important to our growth but without our dedicated team and loyal customers none of this would be possible."
Mr Robertson was brought up in Glasgow, but decamped permanently to Skye around 2006 after deciding city life wasn't for him.
He said the firm is close to outgrowing its Broadford base and is in the early stages of finding bigger premises on Skye.
Plans are also afoot to start exporting the candles.
The candles are stocked in about 140 UK retailers, but Mr Robertson said the company needs to cast a wider net if it is to become a multi-million turnover business.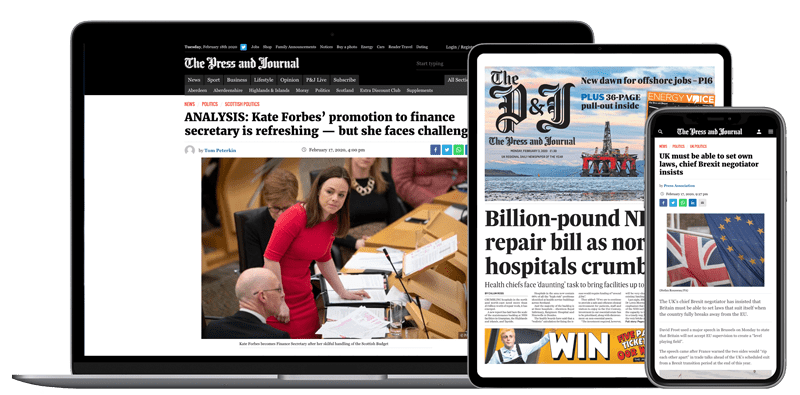 Help support quality local journalism … become a digital subscriber to The Press and Journal
For as little as £5.99 a month you can access all of our content, including Premium articles.
Subscribe