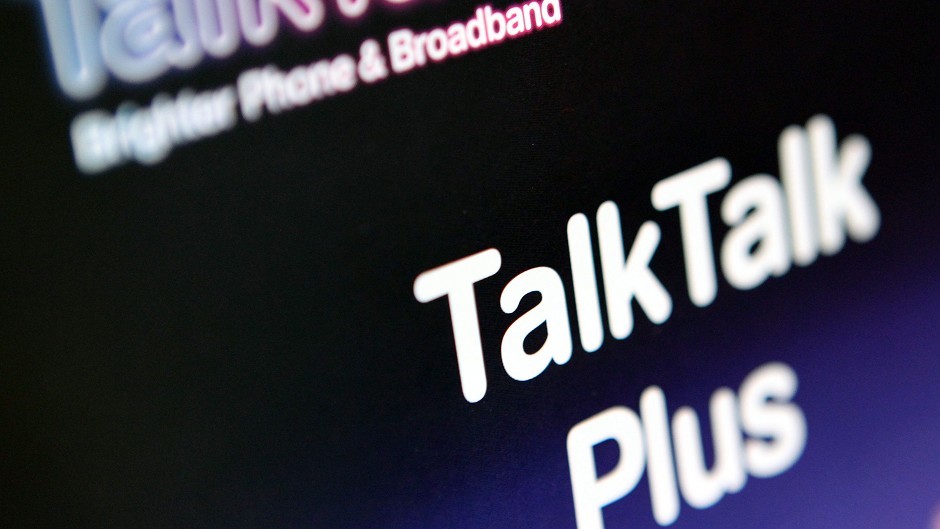 Digital disruption is an "imminent threat" to businesses in the north-east in the wake of the TalkTalk cyber attack, a law firm has warned.
Last week four million customers of the telecoms firm were warned their personal details including banking and credit card information could be at risk following a cyber assault claimed by a Russian-based Jihadist group.
TalkTalk's share price closed down 4.4% to 256.8p on Friday, with the firm facing an estimated £75million hit from redress charges and customer exodus.
Meanwhile, only 33% of businesses said their firms were well equipped to deal with cyber risk, according to a recent survey by law firm Pinsent Masons. Another UK Government-commissioned survey found around 90% of large organisations and 74% of small businesses had experienced information security breaches in the past year.
Pinsent Masons legal director, David Woods, will tell a seminar in Aberdeen next month (Fri 13 Nov) that businesses large and small must be alert to cyber threats and other hostile acts which undermine their digital reputation.
Mr Woods said: "In the new digital world threats to reputational damage come from all quarters and a potential cyber-attack, such as the TalkTalk incident, or a social media backlash, are two serious threats that businesses must face up to.
"Whether a cyber-attack involves online theft or exploitation of intellectual property, business information and customer data, or a denial of service, it strikes at the heart of any organisation, and for most organisations the question is not whether they will suffer a security incident, but when they will be hit, and what they will do when it happens.
"It is how a business reacts which can make all the difference to limiting reputational damage, stabilising share prices and preserving the bottom line," said intellectual property expert Mr Woods.
News of the breach at London-based TalkTalk emerged Thursday night. It has advised customers to check their bank accounts for unusual activity. The firm said it has made free credit reports available to all its customers.
Chief executive Dido Harding said the amount of financial information stolen by the hackers was "materially lower" than initially feared and that the breach did not affect all of the firm's 4million customers.
But the firm now faces calls to release customers who have been affected by the data raid.
Richard Lloyd, executive director of consumer protection body Which?, said:
"We expect that any affected TalkTalk customers who want to leave their contract should be able to do so without penalty.
"This data breach will worry TalkTalk customers and it's critical that the company now does all that it can to ensure people get clear information about what's happening and how they can protect themselves."