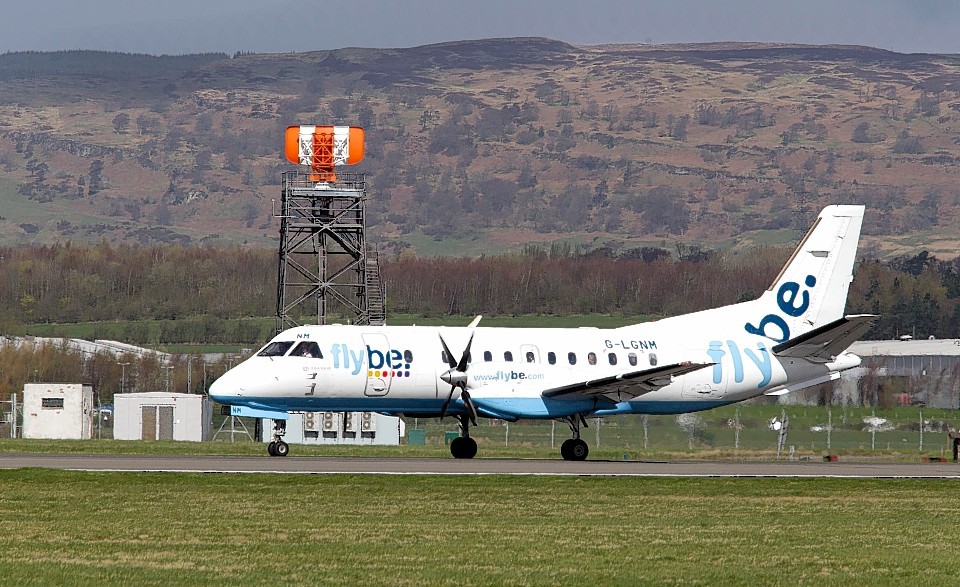 Inverness Airport grew passenger numbers by 5.3% to 189,835 during the third quarter of 2015, its operator said yesterday.
Highlands and Islands Airports (Hial) added the terminal benefited from growth in the domestic market and increasing demand for its Dublin flights.
Hial reported a 3.1% year-on-year jump in passenger figures across all 11 of its airports during the quarter, continuing a strong run of growth during 2015.
A total of 410,875 people flew to and from the gateways in the latest period, up from 398,353 a year earlier.
The biggest growth spurt was at the airport on Islay, where numbers were up by 12.2% to 9,289 after an increase in scheduled and charter business.
Demand at Sumburgh in Shetland rallied after dropping in the first two quarters of the year.
An increase in energy-related traffic saw passenger numbers at Sumburgh rise by 6.5% to 92,291, although Hial said it remained to be seen if this rate of growth could be sustained amid the oil and gas industry downturn.
Hial's operation in Dundee saw a 2.9% increase in travellers to 7,445, thanks to "steady" demand for London Stansted flights and the impact of the 2015 Open golf championship at St Andrews.
Inglis Lyon, managing director, Hial, said: "These are strong figures for the quarter and show that demand on most services and at most airports is increasing.
"Inverness is continuing to perform well, thanks to new and expanding services, and we are working hard to provide even more choice for passengers.
"After a difficult start to the year, Sumburgh also enjoyed a strong third quarter."
He added: "We are particularly pleased to see Dundee gaining in strength. The airport serves a vital role as a hub for general aviation and was an important gateway for the Open and more recently during the Alfred Dunhill Cup."
Passanger numbers dropped slightly at Kirkwall and Stornoway, down by 0.6% to 49,726 and 2.7% to 34,956 respectively, while Wick John O'Groats suffered a near 28% drop to 7,100 – after strong growth in the previous two quarters – as oil and gas activity slackened off.
Two new aircraft – specially commissioned by Hial on behalf of the Scottish Government – began operating on the public service obligation routes from Glasgow to Barra, Campbeltown and Tiree.
The planes carried more passengers to Barra and Tiree, up 0.95 to 4,114 and ahead 8.8% at 3,624 respectively, but Campbeltown suffered a 14.1% fall to 2,793.
Passenger numbers also increased at Benbecula, by 2.5% to 9,702.
Mr Lyon said: "The success of smaller island airports such as Islay, Benbecula and Tiree illustrates the important role that aviation plays in connecting remote and island communities."