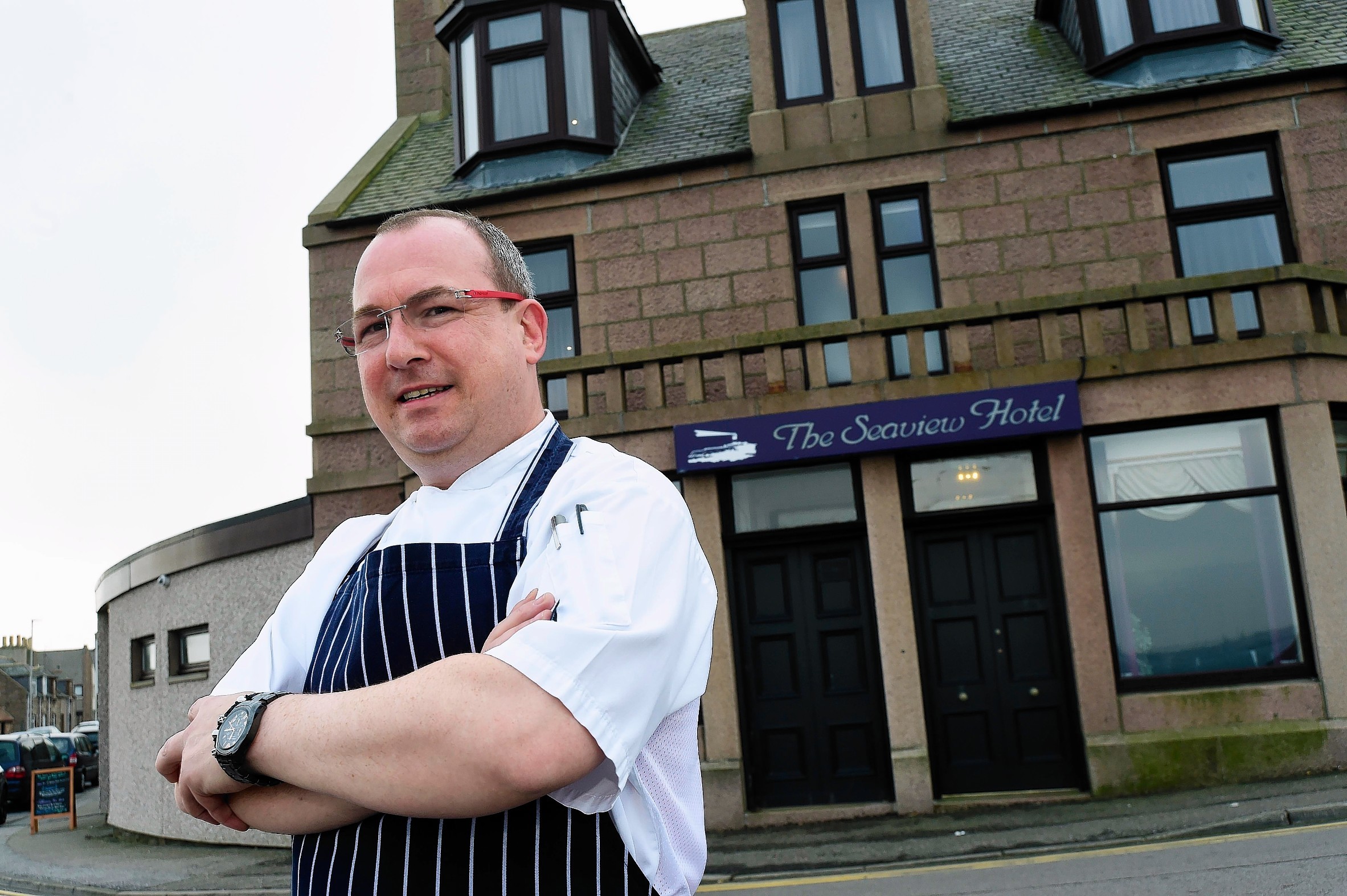 A north-east hotel has reserved a place on the Apprentice 100 campaign's roll of honour after vowing to give a young person a shot at a bright career.
The Seaview Hotel in the coastal village of Boddam, near Peterhead, recently underwent a large scale refurbishment and is now looking to freshen up its kitchen team.
The hotel will add an apprentice chef to its books as part of the Press and Journal's quest to raise 100 new jobs in 100 days.
Head chef Craig Melvin is keen to find a talented, local youngster who he can teach to make the most of the local ingredients he uses in his dishes.
The recruit will need to be able to match Mr Melvin's passion for the job, as well as his ambitions for the hotel.
He said: "We're looking for a young person who wants to come into the industry with the goal becoming a top chef. They would need to be very keen.
"This job is something I'm very passionate about. For me, it isn't work – it's all about having passion and drive and putting the Seaview where I want it to be. It's reasonably successful now, but I want it to be extremely successful. I also want happy staff."
The apprentice will initially get to grips with the basics, including knife skills and prepping vegetables, before moving on to sauces and, finally, the hotel's signature dishes, many of which use fresh, locally landed seafood.
Mr Melvin added: "Training is so important and is something we should all take part in. It's really important to know true value of hands on mentoring."
Hotel director Lesley Anne Ritchie said she believes fresh faces can help the hotel's kitchen satisfy the ever growing expectations of the paying public.
She said: "Programmes like Masterchef have raised the bar in terms of people's expectations. The pressure on chefs to create perfect dishes and reinvent menus is quite intense.
"We need fresh eyes – it's important to bring in fresh and enthusiastic young people under Craig's guidance.
"Young people won't achieve perfection overnight but we've got to train them – they're the future."
Apply to become an apprentice chef at the Seaview Hotel by sending a CV and cover letter to chef@seaview-hotel.co.uk