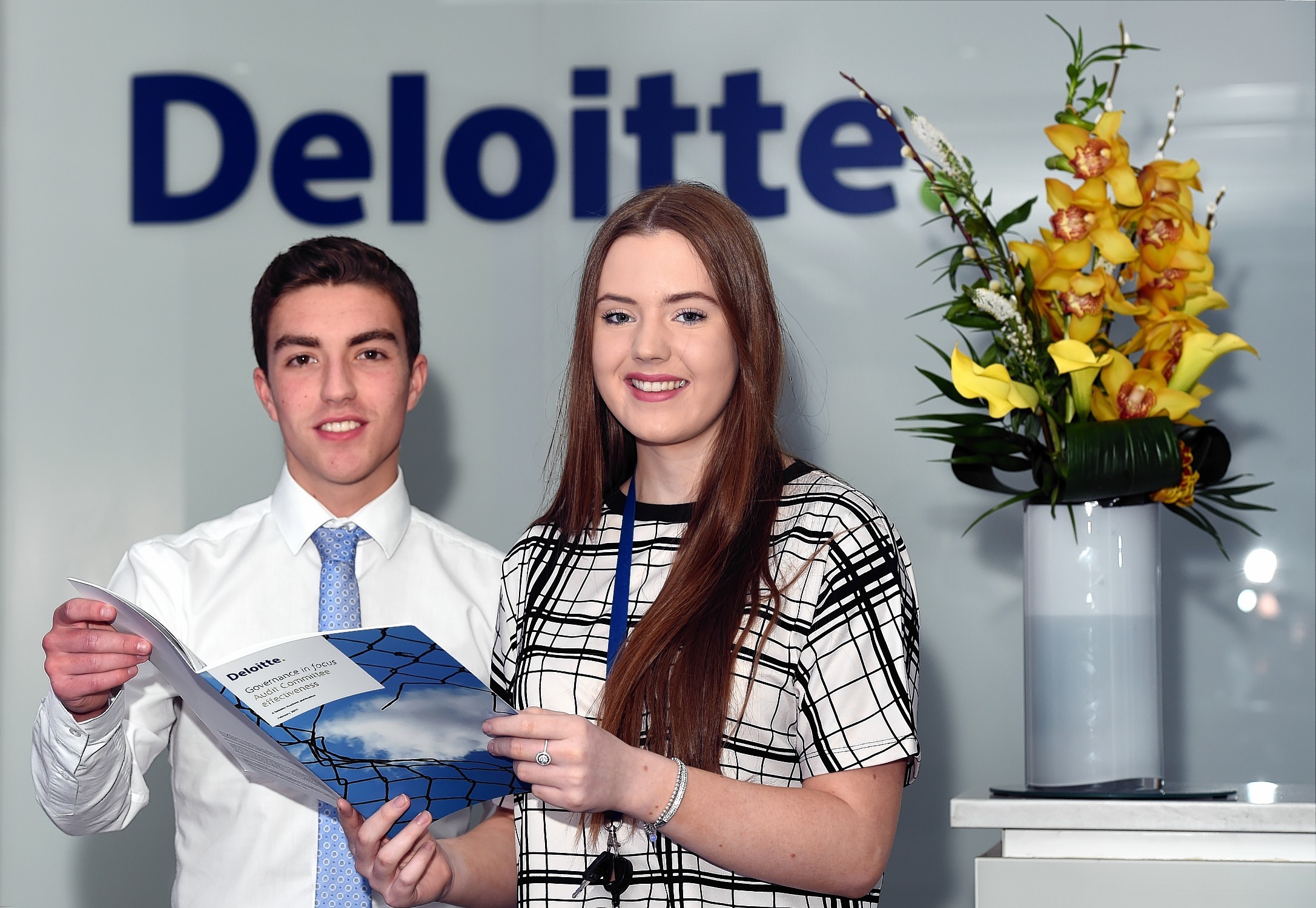 A global professional services firm has crunched the numbers and come up with a pledge for the Press and Journal's Apprentice 100 campaign.
Deloitte, which provides clients with a range of services, including audit, financial advisory and tax, will take on an apprentice in Aberdeen as part of our mission to create dozens of new jobs for youngsters.
The position is offered through the company's BrightStart business apprenticeship scheme, which is aimed at school and college leavers who want to go straight into the workplace after highers.
Deloitte will offer the successful candidate a five-year contract, by the end of which they will be a fully-fledged chartered accountant or chartered tax advisor.
Graeme Sheils, the partner in charge of Corporate Audit for Scotland and Northern Ireland, said BrightStart has helped the firm attract energetic and enthusiastic youngsters since it was launched five years ago.
He said: "The development and progression of talented apprentices is the lifeblood of our business. Encouraging and helping them develop into skilled professionals is amazingly satisfying and equips them to provide highest quality service to our clients and to be future business leaders."
One of the firm's BrightStart students is assistant associate Aimee Ritchie, from Aberdeen.
The 17-year-old had intended to go to university until she found out about Deloitte's programme, which she started earlier this year.
Despite being new to the profession, she has already been sent out to work with clients and is revelling in the responsibility.
And Aimee says she does not regret snubbing student life.
She said: "By the time I finish my contract here I will have gained experience on the job and will be a fully qualified chartered accountant. I don't feel that I've missed the social aspect you get at university because it is a social office and I often go out with my team."
Fellow assistant associate Aaron McDonald said he was surprised but pleased by the speed with which he was put in front of clients.
Aaron, 17, added a good work ethic will take you a long way at Deloitte.
He said: "You're working all day and have to study for exams in your own time, but the firm is really supportive – everyone is willing to help."
To apply please visit the BrightStart section of the Deloitte website www.deloitte.com/uk/brightstart