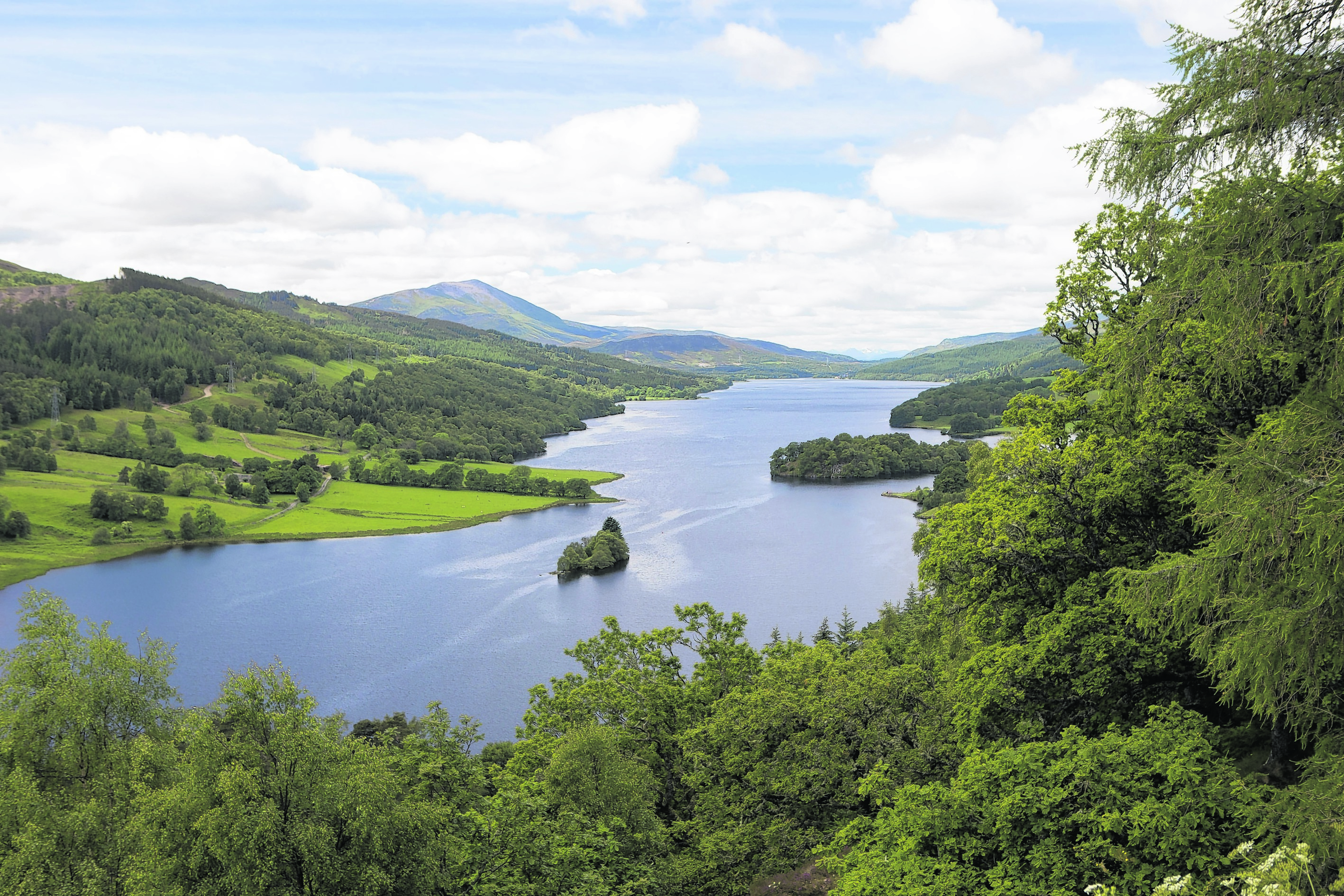 A new mine that could ensure a 50 year supply of a key ingredient of drilling mud used in the North Sea is taking shape.
Developers behind a barite mine in Perthsire have submitted a long-awaited planning application with Perth & Kinross Council to replace an existing mine at nearby Foss, which has operated since 1985.
It is the second attempt to establish a mine in the area by M-I Swaco, a division of Schlumberger.
A previous planning application to develop the resource was turned down in 1996 after opposition to the plan over fears of its impact on a well-known beauty spot and tourist attraction.
The site is located on the northern side of Farragon Ridge above Loch Tummel and in sight of the Queen's View, a historic stop over point with views of rolling Perthshire countryside favoured by Queen Victoria.
MI-Swaco said it has been conducting environmental studies for the last three years that have informed the new proposal. It said "careful design" has now ensured that previous concerns, such as visual impact and impact on the road network, have been addressed.
In a statement it said: "The new proposal ensures that there is no visibility from the highly sensitive Queen's View and no or minimal visibility from the rest of the surrounding area."
MI-Swaco said planning application follows extensive community consultation, with events held in Ballinluig, Pitlochry and Aberfeldy and meetings with key stakeholders, to inform the proposals.
The proposed mine, known as the Duntanlich orebody is unique in the UK and is estimated to hold 7.5 million tonnes of barite in a simple geological structure that is considered highly economic to exploit. It plans to of 120,000 tonnes of the mineral each year.
Barite is largely used as a weighting agent for drilling fluids in oil and gas exploration. It is also used as a value-added application in the automobile and medical industries.
The Foss barite deposit has a complex geological structure making it increasingly difficult to mine, the firm added.
In its proposals, MI-Swaco highlighted that the development would provide skilled employment for around 30 people, drawn from the local area, where employment is largely reliant on tourism and forestry. There could also be indirect employment opportunities for local suppliers and contractors.
Ian Hughes, Project Manager for M-I Swaco said the mine would "ensure the UK is self-sufficient in barite".
He added: "Such a project will not only have a significant positive local economic impact, diversifying the economy of this rural area where employment is reliant on tourism and forestry, but will also have national significance in terms of providing vital continuity of supply for the North Sea oil and gas industry.
"We have learnt a lot from the time of the previous application and have made significant adjustments to our proposals.
"We have engaged extensively with the local community and other key stakeholders to ensure the success of this important project for both the local area as well as nationally."