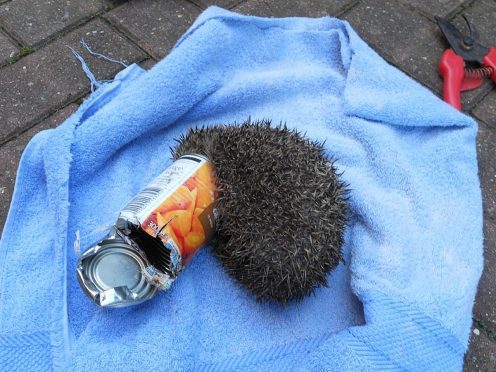 A new drive to inspire the business leaders of tomorrow to help clean up Aberdeen is up and running.
The Litter and Leadership campaign aims to encourage youngsters in city schools – and eventually their counterparts elsewhere around Scotland – to take a leading role in tacking a major public nuisance and health hazard.
Councils spend many millions of pounds trying to keep Scotland's cities and towns tidy but this hardly seems enough to deal with the scale of littering and fly-tipping.
People have long complained in the letters section of the Press and Journal and elsewhere about litter-strewn streets and lost civic pride.
At a meeting at Urban Village Resort in the Prime Four business park at Kingswells, Aberdeen, yesterday a group of private and public sector representatives launched a new war on litter.
Four of them – council environmental manager Steven Shaw, Hunter Adams managing director Leigh Stott, Exceed chief financial officer Martin Watt and EC-OG engineering director Rob Cowman agreed to visit city schools to spread the word.
It is hoped children's "pester power" and enthusiasm will not only lead to a wave of litter clean-ups, with local firms providing sponsorship, t-shirts, prizes and other support, but also help to build leadership skills among the school-age population of Aberdeen.
The idea was born at a November breakfast gathering organised by Aberdeen Council of Voluntary Organisations (Acvo) , the not-for-profit organisation which strives to develop, involve, represent and support third sector groups in Aberdeen.
Litter and Leadership is being run as part of the Big Aberdeen initiative to address some of the city's social problems.
Avco funding and business planning officer Alison Chandler said: "We have been delighted under the Big Aberdeen banner to bring together public officials and business leaders – acting as volunteers – to deliver change on the issue of waste.
"Our aim is to introduce the city's children to leaders from all sectors and call on those children to be leaders of adults in their own communities.
"Litter and Leadership will be taken forward in such a way as to provide opportunity for environmental and local community organisations, businesses, public officials, children and families to work together.
"The campaign will explore with them how to deliver value back to communities through waste reduction."
Mr Shaw said that with tourism worth more than £4billion a year to Scotland, and scenery and landscape cited as the number one reason for visiting the country, the consequences of mess were clear.
He added: "Aberdeen City Council spends in the region of £4.5million every year on trying to keep the city clean and tidy.
"More than 400 staff are employed 365 days a year to keep our streets, parks and green spaces clean and green.
"They sweep roads and pavements, pick up litter, remove graffiti and flyposting, empty bins and remove chewing gum in what is a constant battle to keep the city clean."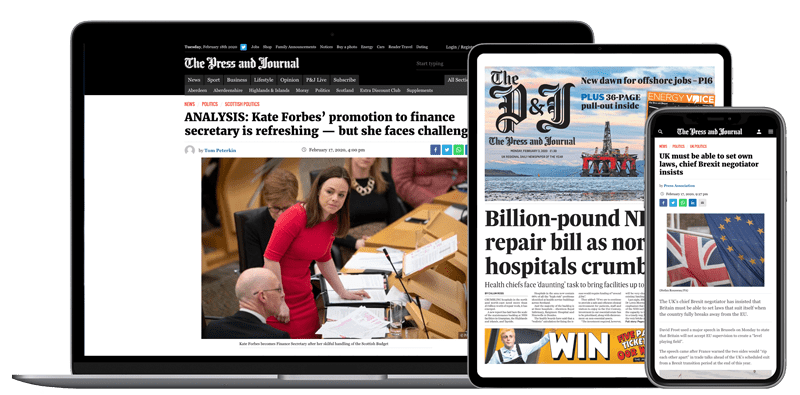 Help support quality local journalism … become a digital subscriber to The Press and Journal
For as little as £5.99 a month you can access all of our content, including Premium articles.
Subscribe