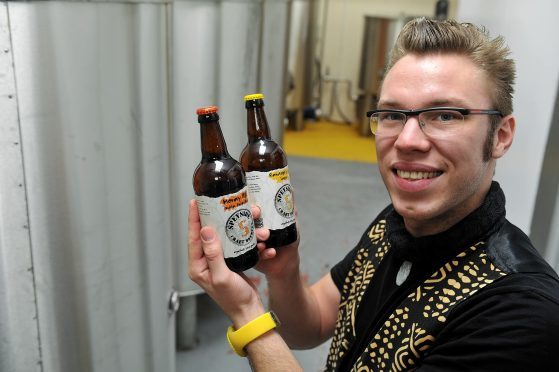 North brewers yesterday backed calls for the UK Government to cut beer duties for a fourth consecutive year after new figures revealed a 1.5% fall sales in 2015.
Last year's dip in sales reverses the progress made in 2014, when they went up 1.3% to shake off almost a decade of decline.
The British Beer and Pub Association (BBPA), which produced the figure, said the drop in sales represented a loss of 114 million pints from pubs and restaurants.
Sales in the off-trade, which includes supermarkets and off licences, held steady as beer lovers saved money by drinking at home.
The lowering of the Scottish drink driving limit also dented sales in bars and restaurants north of the border.
The trade body said the figures rammed home the need for Chancellor George Osborne to use his March Budget to cut duties by 1p again.
UK beer drinkers pay a duty of 54p a pint, which is twice the European average, and 13 times more than in Germany.
BBPA chief executive Brigid Simmonds said: "The figures are certainly not all bad news, as overall, Britain's beer sales have stabilised over the past three years following years of sharp decline, due to the disastrous tax policy of the beer duty escalator, which saw beer tax rise by 42% from 2008 to 2013.
"Since then, we have seen growing confidence in the sector, but the figures show this is no time for complacency, and any return to tax rises would wipe out this fragile recovery."
Steve Crossland, one of the owners of the Loch Ness Brewery in Drumnadrochit, said: "A 1p cut would always be welcome. When you look at the rates of duty paid compared to Europe, it is sky high and I do not see a reason for that. A duty cut would help but won't enable pubs to cut the cost of beer.
"Our other costs are rising, such as the cost of materials, and we haven't had a fall in electricity bills. Fuel prices going down a bit has helped, but for everything that comes down, there's always something else that goes up."
Black Isle Brewery founder and managing director David Gladwin said: "Of course, I'd say the beer duty should stay the same or even come down, to be frank. What's happened with the craft beer industry is great so if we can pay less tax and invest more money back into our businesses it's only going to be a good thing."
Seb Jones, managing director of Speyside Craft Brewery in Forres, said: "In terms of any savings on a pint, if the Chancellor wants to give us a break, that's great. But the small breweries relief scheme is the thing that really helps us, so the main thing is to keep that in place."