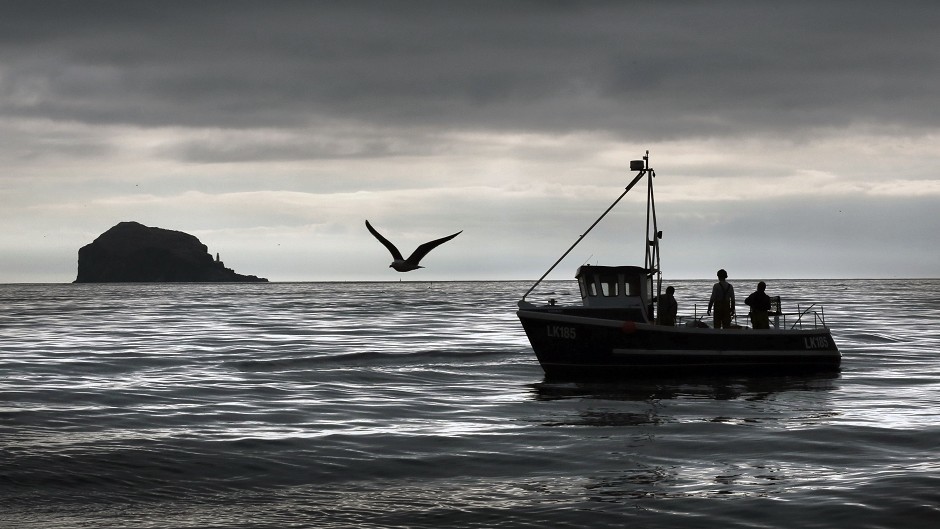 European Union fishing chiefs want to reinforce control over EU boats fishing outside the bloc and non-EU vessels operating within it.
According to the European Commission, recent reform of the Common Fisheries Policy (CFP) needs to be followed by a beefed-up regulation to govern who can fish and where.
A piece of legislation known as the fishing authorisation regulation (FAR) is already used to grant authority for EU boats to fish outside community waters.
It is also the CFP instrument allowing access to European fishing grounds for non-EU boats
The EC says the FAR needs to be revised to make it consistent with other parts of the new CFP and help keep global fish stocks healthy.
Recent international efforts to crack down on illegal, unreported and unregulated fishing also support the need for a revision, it adds.
The EC says its proposal "aims to reinforce the EU's capacity to monitor its fleet regardless of the framework under which it operates".
It adds: "It takes into account the need to strike a balance between more control of the Union fleet and limiting the workload for national and EU administrations."
The FAR revision is also expected to help governments crack down on people trying to circumvent fishing rules by reflagging their vessels.
Fisheries ministers will discuss the proposal at an Agriculture and Fisheries Council meeting in Brussels, Belgium, on Monday.
Scottish Fisheries Secretary Richard Lochhead said: "I support this revision and updating of rules.
"It is vitally important that EU fleets are monitored wherever they may fish throughout the world and that third country vessels operating in EU waters do so under exactly the same rules as an EU vessel is obliged to operate under."
Meanwhile, European fishing body Europeche has rubbished fresh accusations of global overfishing by Daniel Pauly, professor and director of the University of British Columbia Fisheries Centre.
According to Mr Pauly, fish catches are falling three times faster than official United Nations Food and Agriculture Organisation (FAO) figures suggest and overfishing is blame.
Europeche said the study was "flawed and misleading", with Javier Garat, the group's president, adding: "The FAO has made it clear that global catch of fish is strongly affected by the highly variable catches of a single species.
"For example, catches of Peruvian anchoveta are strongly affected by environmental factors such as El Nino.
"Of course, global fisheries data is always interesting but it certainly does not tell us anything useful about what is happening at a regional level or local level.
"Changes in global populations are also interesting but they don't tell us what is happening in individual countries.
"Sensational papers are all about making a media impact than making meaningful contributions to fisheries science."