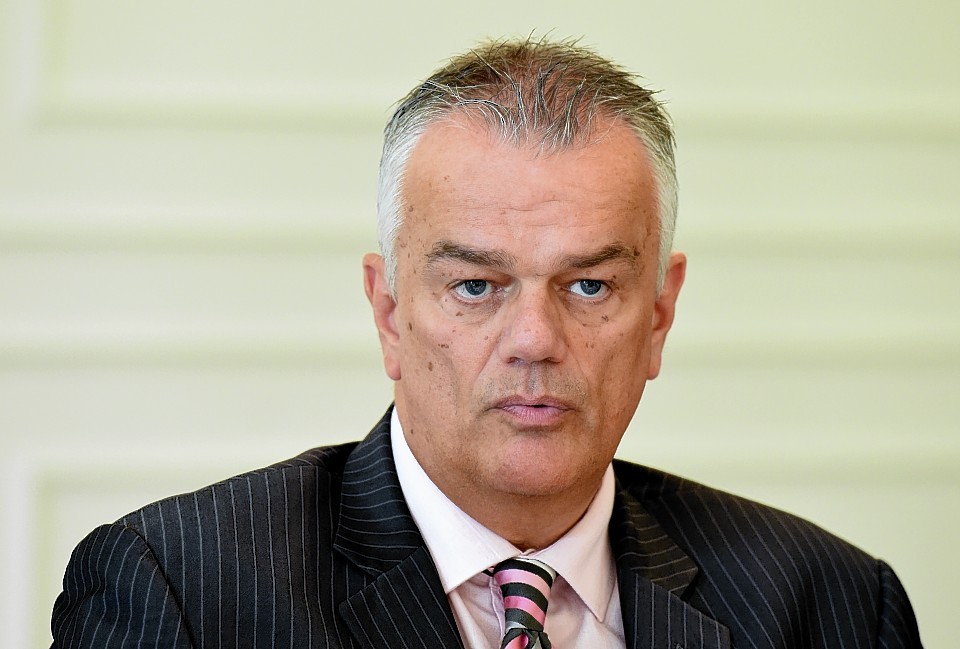 Aberdeen hotels hit a new low during January, with occupancy levels plunging below 50% for the first time on record, market analyst LJ Research said yesterday.
In its latest LJ Forecaster Scottish Intercity Report tracking city centre hotel performance in Edinburgh, Glasgow and Aberdeen, LJ Research said rooms in the Granite City were only 46.5% filled last month.
"Compared to last year, this result constituted a staggering 24.5% reduction in activity," it added.
Average room rate (ARR) in Aberdeen fell by 20% or more for the fourth consecutive month to £70.23, while revenue per available room (revpar) – a key industry benchmark – fell by 45.1% to a new record low of £32.89, LJ Research said.
And in another worrying sign for the local hospitality sector, LJ Research said forward bookings for the February to April period were down by 10% year-on-year.
Hotels in Europe's energy capital have been hit hard since oil prices plummeted in late 2014.
A string of new developments in and around the city came along just as the oil and gas industry went into decline.
The extra supply and local economic downturn mean rooms which once commanded premium rates at peak times are now lying empty for longer.
LJ Research said demand for accommodation in Scotland's three biggest cities was highest in Glasgow last month, with occupancy up by 2.1% to 64.8%.
ARR and revpar in Glasgow increased by 1.7% to £60.53 and 3.1% to £38.97 respectively.
In Edinburgh, 59.4% of hotel rooms were sold last month – a slight dip on the figure a year earlier, which LJ Research said was caused by a cyclical impact from Six Nation rugby fixtures in the capital.
The small decrease in occupancy in Edinburgh was offset by a 5.9% increase in ARR to £77.17 and a 5.1% rise in revpar to £45.87.
LJ Research said the latest occupancy percentage for Aberdeen was the worst it had seen in the Granite City since its performance monitoring began in 2009.
Managing director Sean Morgan added: "A continuation of positive performance for Glasgow and Edinburgh hoteliers in January following a strong finish to 2015 highlights a good degree of stability within Scotland's two largest destinations.
"This is in stark contrast to Aberdeen, where we have recorded two successive months of record low levels of hotel performance."
Aberdeen City and Shire Hotels' Association chairman Iain Watson said: "The hotel industry in Aberdeen city and shire continues to experience very challenging times as a result of the downturn in the North Sea oil and gas sector, and the results of this report do not come as a surprise.
"However, when considering these figures we need to put them in context.
"This might be the lowest percentage occupancy rate since LJ Forecaster began recording them but we now have the highest supply of hotel bedrooms that the city has ever had.
"Bad weather in January – mainly caused by widespread flooding – may have compounded the slow start to the year as it may have resulted in bookings being cancelled at some hotels.
"It is also feasible that some bookings were also picked up as a result of people having to change travel plans due to weather.
"We know that we will continue to face very difficult conditions for the foreseeable future and while we would hope that these figures will pick up in February, we are fully aware that may not turn out to be the case.
"We continue to appraise the situation on a long-term basis and while no one knows when the recovery will start, we are confident that it will happen.
"There continues to be development in hotel new builds and refurbishments, and this all points towards absolute confidence in Aberdeen for the future."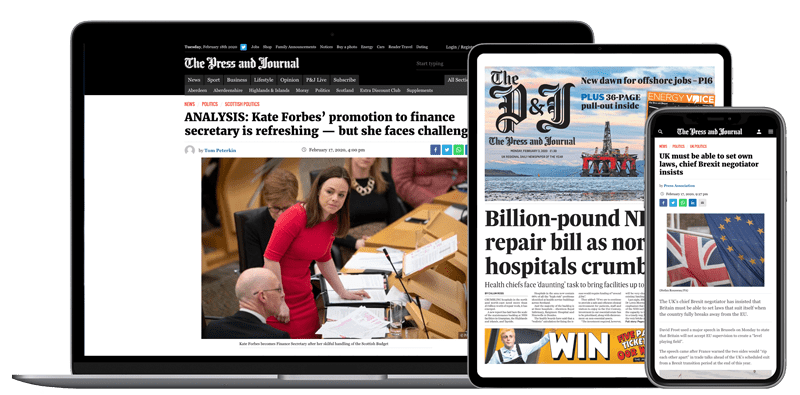 Help support quality local journalism … become a digital subscriber to The Press and Journal
For as little as £5.99 a month you can access all of our content, including Premium articles.
Subscribe