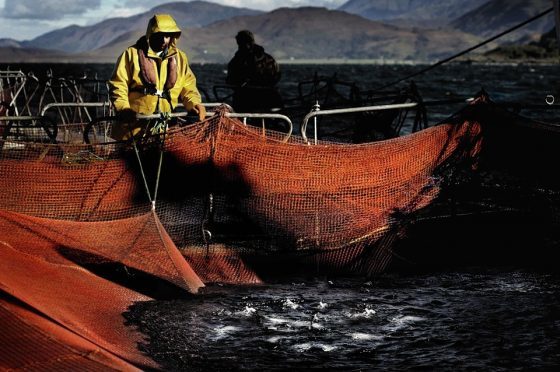 A salmon farming catastrophe in Chile has highlighted the potential for disaster to strike the industry anywhere in the world, producers in Scotland warned yesterday.
Global giant Marine Harvest – the world's largest fish farmer – has lost 2.7million of its Chilean salmon stock across three locations as a result of an algal bloom, where a rapid build-up of algae makes the water toxic.
The remaining 200,000 fish are "most likely also lost", the Norway-based company announced yesterday.
Marine Harvest said it was fully insured for the fish deaths but the incident has highlighted the kind of environmental threat which could hit farmers anywhere at any time.
Steve Bracken, business support manager at Marine Harvest Scotland, said: "Algal blooms are a phenomenon that occur in many parts of the world and potentially could affect aquaculture anywhere."
Scottish Salmon Producers' Organisation chief executive Scott Landsburgh added: "Jelly fish and algal blooms can be influenced by environmental conditions and under certain circumstances, may cause challenges for salmon farmers.
"Satellite imagery is used to monitor for algal blooms on a national scale and this helps farmers respond to any potential problems.
"In addition, farmers continue to make significant investment in research and embrace new technology as it is developed."
The more pressing problem for the industry in Scotland is the prevalence of sea-lice infestations, which remain the biggest threat to the welfare of farmed Atlantic salmon and the future of fish farming globally.
Treatments to protect salmon from the parasite, which can kill, vary but are costing the industry hundreds of millions of pounds a year worldwide.
Marine Harvest's problems in Chile come as the £2.3billion-a-year turnover group, employing 11,700 people globally, restructures its operations in Scotland.
Communities across the north were left reeling earlier this week after it axed 80 jobs in the region.
The cuts will be made at Marine Harvest's salmon farms, hatcheries and processing plants in the Highlands and islands, and Argyll.
A total of 44 posts are to go at Marine Harvest's operations across sites in Lochaber, along with 12 in Mallaig, 11 in Skye and Lochalsh, four in Wester Ross and three in Lewis.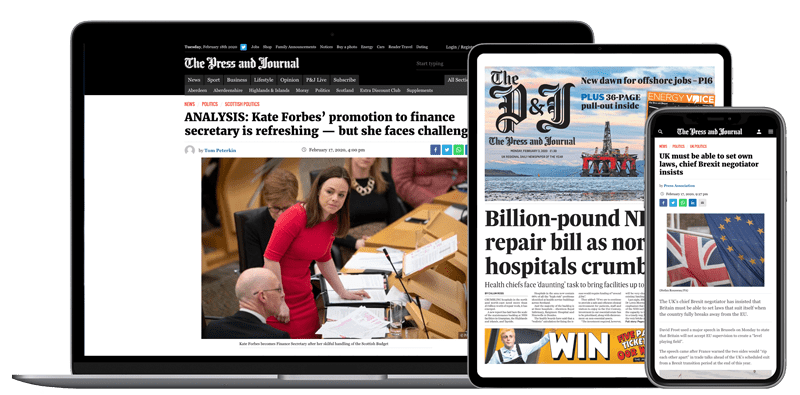 Help support quality local journalism … become a digital subscriber to The Press and Journal
For as little as £5.99 a month you can access all of our content, including Premium articles.
Subscribe