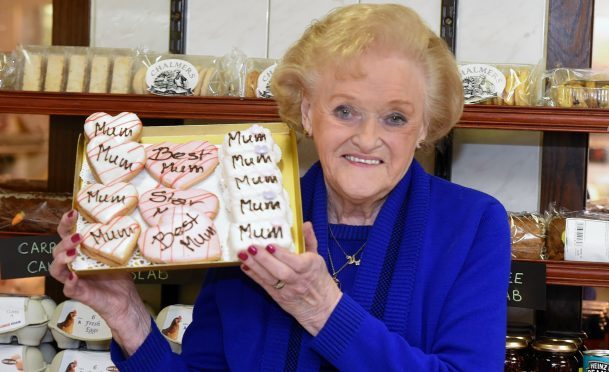 A north-east businesswoman today celebrates 60 years at the Aberdeen bakery she co-founded.
Sheila Chalmers opened the business in Bucksburn alongside her late-husband, Ronald, on March 5, 1956.
Since then, Chalmers Bakery has gone from strength to strength, expanding across the north-east and picking up numerous awards.
Mrs Chalmers, 83, is still in good health and works six days a week as the director in charge of buying.
Crathes-born Mrs Chalmers did swap her traditional 12 hour shift for a slightly shorter one when she turned 60, but the thought of retiring has never entered her mind.
The mother-of-three said: "I just say no. No one has ever explained the meaning of the word retire to me so I just crack on – I enjoy what I do.
"What would I do if I retired? I can't just sit in my house all day. This gets me out of bed every morning."
Mrs Chalmers has been so dedicated to her work that she never once considered a change of job during the past 60 years.
She had previously worked as a hairdresser before moving to Newmachar, where there was no salon at the time.
She met Ronnie after she was offered a job at the local bakery.
The couple decided they would not only like to get married but also go into business together. They tied the knot in 1956 and bought premises for a bakery in Bucksburn that same year.
Mrs Chalmers, who holds a private pilot's licence, said: "I remember going into the bakery on our first day. Ronnie told me to make the rock cakes. I had never made them in my life.
"I was only 23 at the time and had no experience of business. It was just hard work, really."
The Chalmers – together until Mr Chalmers died in 2011 – were a successful team.
The chain has grown to employ 125 people across the north-east and its reputation led to Mr Chalmers being made an MBE and having a stint as president of the Scottish Association of Master Bakers.
Their bakery in Ballater was awarded royal warrants and supplied the Duke of Edinburgh's 65th birthday cake.
Mrs Chalmers said: "Ronnie kept saying that although he received the accolades, I was by his side all the way through."
The bakery business became a way of life for Mrs Chalmers and the same can be said of her son, John, and twin daughters Angela and Pamela.
John is the firm's managing director, Pamela is also a director and Angela (McKinnon) owns a bakery in Perth, together with her husband.
Pamela Chalmers said: "There are not many 83-year-olds who can do what my mum does. She's still the buyer – she's the best buyer in baking – and she's here six days a week."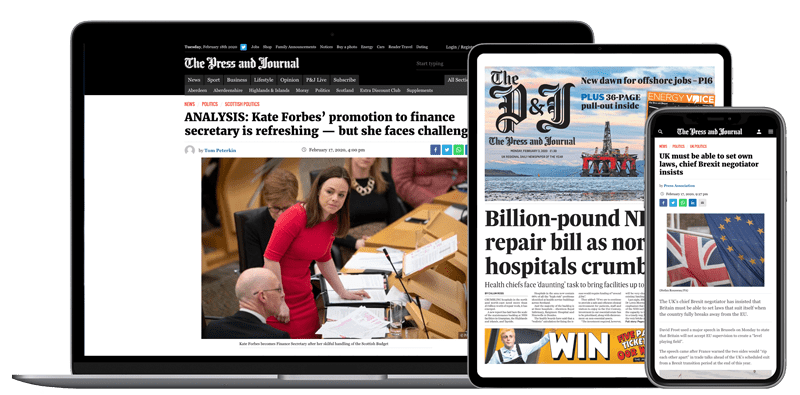 Help support quality local journalism … become a digital subscriber to The Press and Journal
For as little as £5.99 a month you can access all of our content, including Premium articles.
Subscribe