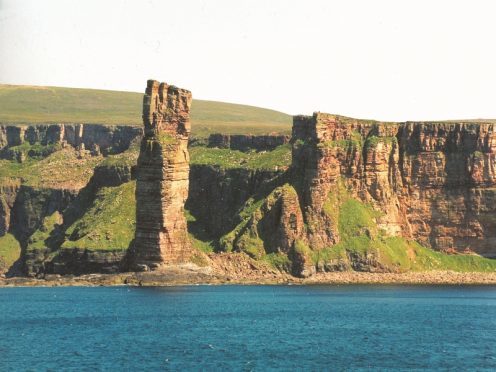 A Shetland shipping company has lost its £12.7 million court action against the Scottish government over the awarding of the lifeline northern isles ferry contract to multinational service provider Serco.
On Friday the Edinburgh Court of Session published judge Lord Doherty's ruling that there had been no breach of public contract regulations when Transport Scotland awarded the six year contract worth £243 million in May 2012.
Shetland Line (1984), a subsidiary of the Streamline Shipping Company, claimed that the government had not been as clear as the law dictates in its specification for the freight side of the contract.
Since the 1980s Streamline have operated a container service using load-on/load-off (LoLo) vessels transporting one third of Lerwick's sea-borne freight, and almost half of Kirkwall's.
In early 2012 they submitted their bid for the six year lifeline ferry contract after a lengthy "dialogue" process with government officials led by Judith Ainsley, Transport Scotland's head of ferries policy and contracts.
Three other companies had submitted bids, though the previous operator, state-owned NorthLink Ferries, had been disbarred for failing to meet the quality standard for its freight service.
In May 2012 Transport Scotland announced that Serco had been the successful bidder, at which Streamline immediately launched a legal appeal that held up the contract being awarded for more than two weeks.
A Court of Session hearing finally took place over seven days in December last year, when Streamline managing director Gareth Crichton laid out the company's claim they had been unfairly treated.
He insisted that Ainsley had told him the bid should include provision for a LoLo freight service in addition to the roll-on/roll-off (RoRo) service provided by the lifeline ferry.
Ainsley denied this was the case, saying that she had made it clear to each bidder that it was up to them to decide how best to provide a freight service on the route.
The Scottish government welcomed Lord Doherty's decision, saying it "ruled strongly" in their favour.
A spokesman said: "We have always maintained that we conducted a robust and fair procurement process for the Northern Isles Ferry Services contract and this result not only supports this but also endorses the approach we took.
"The Northern Isles Ferry Services play a vital role for the communities of Shetland and Orkney and the Scottish Government will continue to make sure that we provide the best possible transport links for the people that depend on them."
Streamline declined to comment until they had considered the verdict in greater depth.