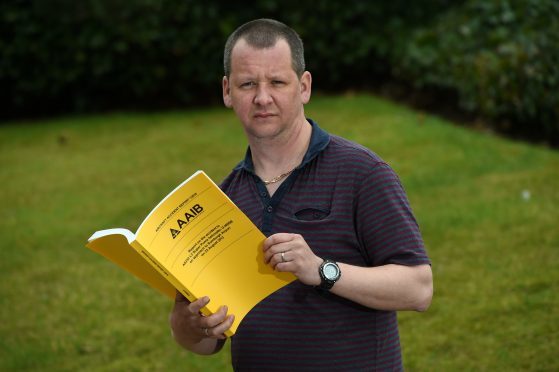 A survivor of a helicopter crash said he felt "no anger" after it was found pilot error was most likely responsible for the fatal incident, which left four people dead.
But father-of-two Martin Tosh said he still needed "closure" after the AAIB (Air Accident Investigations Branch) published their final report into what was responsible for the August 2013 incident.
The 38-year-old, who lives with his family in Kintore, spoke after survivors were briefed on the outcome of the report, which detailed a fatal 30 seconds lapse when both pilots failed to notice the helicopter's descending airspeed until it was in a "critically low energy state".
Visit our sister website, Energy Voice, for the full story.