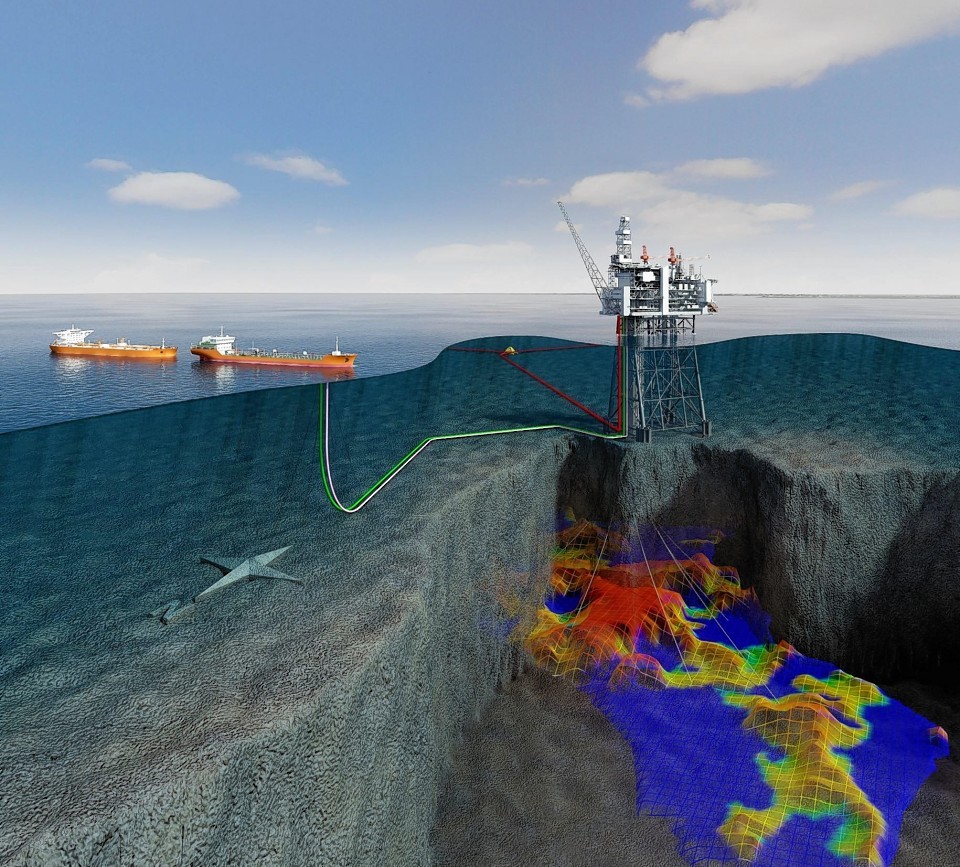 Norwegian energy giant Statoil has christened the storage vessel for its Mariner field ahead of its 72-day voyage from South Korea to the icy waters of the UK North Sea.
The £180million floating storage unit (FSU), which is expected to set sail from Korea this summer, was named Mariner B at a ceremony in Korea this week.
Minna Bernt, the wife of Statoil's project director for Mariner facility development, Thomas Bernt, conducted the ceremony at the Samsung Heavy Industries' yard in Geoje, where construction work began nearly two years ago.
The FSU's first port of call in the UK will be the Nigg Energy Park in the Cromarty Firth, where a system for liquid and gas flow measurement will be installed.
Mariner B will then travel out to the field – located about 95 miles east of Shetland – ahead of first oil in 2018.
The £5billion Mariner field is expected to pump out more than 250million barrels of heavy oil over a 30-year period, with average production hitting 55,000 barrels a day.
The vessel, which can store 855,000 barrels, has been designed to allow it to remain anchored 1.5miles from the platform – Mariner A – for the lifetime of the field.
A shuttle tanker will unload crude from the vessel two to three times a month.
Johan Johansen, Statoil's vice president for operations on Mariner, said: "This is an exciting year for the Mariner project and our operations team in Aberdeen as we will receive Mariner B in the autumn and also start pre-drilling of wells. We are very much looking forward to increasing our operational activity."
A spokesman for Statoil said finishing touches needed to be added to the FSU before this summer's sailaway, but insisted the construction phase was going according to plan "in broad terms".
But the project's topside module has fallen behind schedule, prompting Statoil to announce in October that it had pushed back first oil to 2018 – a year later than previously scheduled.
At the time, Statoil said construction of the production, drilling and accommodation units had been held up by a backlog of work by Daewoo Shipbuilding and Marine Engineering in South Korea.
The company also said the recruitment drive for its Aberdeen operations would have to be "adjusted" to fit the new schedule, but it still intended to raise its current workforce to 200 from 130.
Statoil's other major UK North Sea project, Bressay, has been "paused" indefinitely due to the oil price rout.
Statoil's UK North Sea operations will be run from new regional headquarters at the Prime Four business park in Kingswells, Aberdeen.
Mariner is one of the biggest North Sea field developments in decades and has produced hundreds of millions of pounds worth of work for supply chain companies.
Statoil, which is the field operator, handed the management contract for Mariner B to offshore service firm OSM Offshore Aberdeen last year.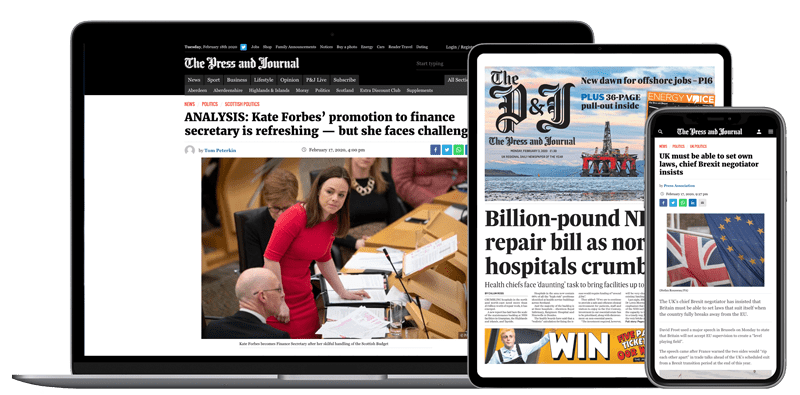 Help support quality local journalism … become a digital subscriber to The Press and Journal
For as little as £5.99 a month you can access all of our content, including Premium articles.
Subscribe