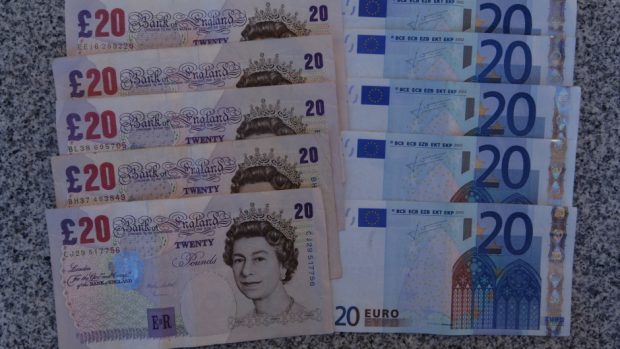 The referendum on the UK's future in the European Union is damaging investment in Scotland's "fragile" property and construction sector, an advisory firm has warned.
Grant Thornton claims the long-term sustainable recovery of the industry is being compromised as investors hold back on funding new projects ahead of the vote in June.
The warning comes after recent research by the firm found almost nine out of ten business leaders are opposed to the idea of the UK leaving the EU.
It said 87% of the 125 CEOs polled throughout Britain said they would like to stay as part of the EU. However, 90% said they believed the country's relationship with the EU has to change.
Lorraine Macphail, Grant Thornton's head of property and construction in Scotland, said: "We're hearing increasing reports of significant commercial projects being placed on hold as major investors get nervous about the impending vote.
"There was similar economic fear in the lead up to the Scottish independence referendum, but the timing of the EU referendum has the potential to cause greater damage to the property and construction sector.
"Grant Thornton's Scotland research carried out earlier this year highlighted an industry that was in a period of post-recovery growth, but much of that growth is extremely fragile.
"What the sector is in desperate need of is impartial knowledge and information to enable it to carry on its growth strategy, regardless of the outcome of the vote.
"The property and construction industry plays a significant role in the Scottish economy, contributing around 6% of GDP.
"It's vital that its voice is heard and its questions answered."
The warning comes after official figures showed construction in the UK fell for the second month in a row in February.
The Office for National Statistics (ONS) said output fell 0.3% compared to the month before, due to falls in the amount of new work being carried out and repair and maintenance activity.
It said all new work dipped by 0.2% in February, while total maintenance activity fell by 0.5% in the period.
The ONS also revised down the overall sector's performance in January to show a decline of 0.4%, down from a previous estimate of a 0.2% fall.
Earlier this week the Bank of England's Monetary Policy Committee (MPC) said uncertainty relating to the EU referendum has "begun to weigh on certain areas" such as "capital expenditure and commercial property transactions".
The MPC held interest rates at 0.5% – where they have remained since March 2009.
In a bright spot in the data the ONS said that housebuilding had risen by 6.7% over the three months to February, in a sector that has been boosted by the Government's Help to Buy scheme.
Howard Archer, chief UK and European economist at IHS Global Insight, said: "The construction sector is seemingly currently being affected by increased caution among clients – especially for major projects – amid heightened UK economic uncertainties that are being magnified as June's EU referendum looms."
Samuel Tombs, chief UK economist of Pantheon Macroeconomics, added: "The latest construction figures provide more evidence that concerns about the EU referendum are sapping the recovery of its momentum."