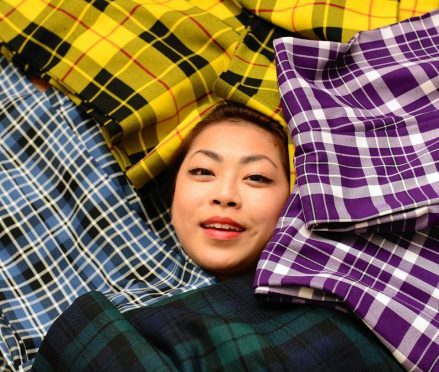 Economic woes in China and the eurozone have dented Scottish exports.
Scotland's small to medium-sized exporters are selling less of their goods and services overseas and the number of firms exporting has declined, new research has found.
But those that do business abroad expect foreign revenues to grow as they become more competitive during the first half of 2016, according to the latest Business in Britain report from Bank of Scotland (BoS).
The report found that the proportion of Scottish businesses that export has declined in the last six months of 2015, from 30% to 27%, and those that export now make 31% of their sales overseas, down from 32% mid-way through 2015.
The findings will be disappointing for those with ambitions of growing Scotland's overseas trade. The report comes during Exporting is Great Week, an initiative of UK Trade & Investment (UKTI) to reverse the UK's widening trade deficit.
Graham Blair, the bank's Regional Director, SME Banking Scotland, said diminishing economic growth in China and Europe have provided challenges for Scottish exporters.
He said: "As weakening growth in China and the Eurozone creates headwinds for some exporters, it is unsurprising to see that fewer Scottish SME exporters are generating less of their sales overseas, but it's encouraging to see that more businesses are looking to grow those international sales in the year ahead.
"Starting or scaling-up export activity can be a daunting prospect for businesses, but the benefits are many and we are working hard to support Scottish firms' export ambitions."
According the the bank of Scotland report, while 21% of firms grew their exports in second half of 2015, 61% maintained their level of overseas sales and 18% saw them fall.
A net balance of around one in ten exporters expect to keep growing their overseas sales during the first half of 2016.
This represented a fall of 37 points compared with the first half of 2015, although 39% of exporters still expected their ability to compete in international markets to improve in the next six months, compared with just 7% who think it will deteriorate.
The Business in Britain report, now in its 24th year, gathers the views of 1,500 UK companies, predominantly small to medium sized businesses, tracking opinion on a range of important performance and confidence measures.
Nationally, it found that Europe looks set to continue as the UK's biggest trading partner, with more than a third (37%) predicting an uplift in sales there, against just 19% expecting sales to fall.
Despite the slowdown in the Chinese economy, just 10% expected sales to the Asia Pacific region – which includes China – to fall, compared with 24% which expected them to keep growing.
And almost one in three expect to increase sales in the US and Canada, against just 18% expecting sales there to fall.
Mr Blair added: "Despite some negative headlines, there are clearly still opportunities for British exporters to prosper."