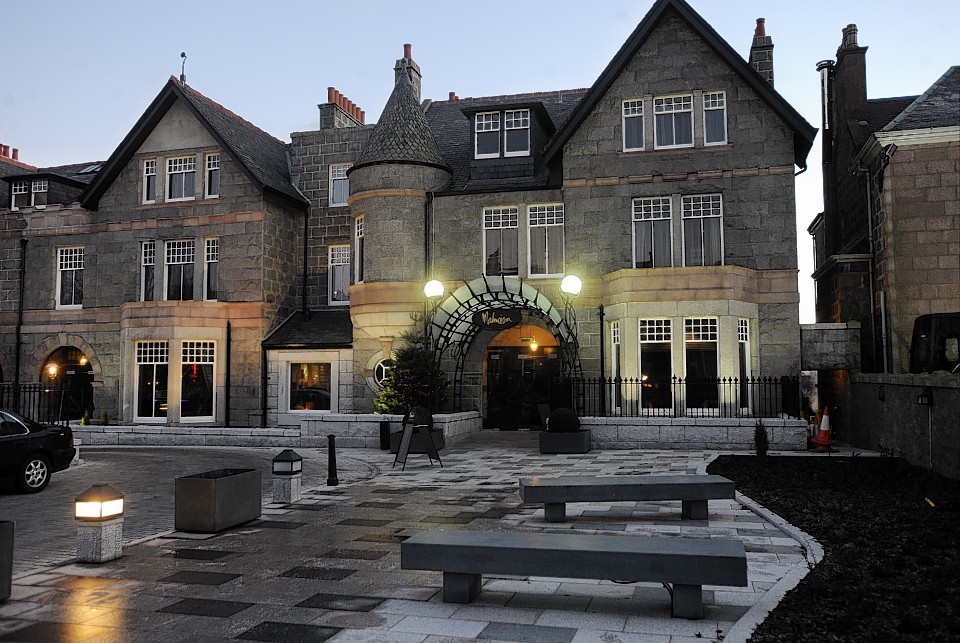 Upmarket hotel group Malmaison and Hotel du Vin (MHDV) returned to the black in the year leading up to its £363million takeover.
MHDV notched up pre-tax profits of £3.4million during the 12 months to June 30, 2015, bouncing back from losses of £564,000 in the 16 months to June 30, 2014.
But turnover dropped £22million to £131.6million in the latest period, according to accounts lodged with Companies House.
MHDV changed hands last June, when the hospitality arm of Singaporean property company Frasers Centrepoint bought the group from KSL Capital Partners, a Colorado-based private equity firm.
The hotel group comprises 14 Malmaisons, one of which has operated in Aberdeen since 2008, and 17 Hotel du Vins.
Plans to expand the Hotel du Vin chain to Aberdeen have been around for some time.
MHDV was reported to have bought the Clarke Building and students' union in Robert Gordon University's (RGU) Schoolhill campus at the end 2014, with a view to developing a boutique hotel with more than 200 rooms.
But MHDV's takeover and a decline in room revenues and occupancy in Aberdeen – brought on by the oil sector downturn – have cast doubt on the viability of new hotels in the Granite City.
An RGU spokeswoman confirmed yesterday the Schoolhill site sale was "still ongoing", but did not elaborate further.
One Aberdeen-based property expert said it was common for deals such as the one between MHDV and RGU to be "concluded conditional on planning permission being granted and other matters".
Even if all hurdles are cleared there could be an execution period of several years, he said, adding the buyer may by then have gone cold on the idea and started "dragging their heels".
The city council granted planning permission for the hotel back in October.
No "significant" moves have been made on the site since then, a spokesman for MHDV said yesterday.
MHDV chief executive Paul Roberts was not immediately available to comment on whether the company's plans for Schoolhill have changed.
Alastair Rae, head of the audit practice in Scotland for accountant and business adviser BDO, said the company "might well be reassessing its position".
Mr Rae added: "Malmaison may be looking at the site to see if it is still appropriate. They may look to exit it or develop it. It depends on the position of the market and what that will deliver in the next few years."
Owen Pritchard, head of development and advisory at the hotels arm of property giant CBRE, said a perceived lack of progress since permission was granted in October didn't necessarily mean the plans were on ice.
Mr Pritchard said: "Malmaison could be trying to put everything in place, still. October to April is not a long period in terms of hotel development − they're quite difficult things to piece together."