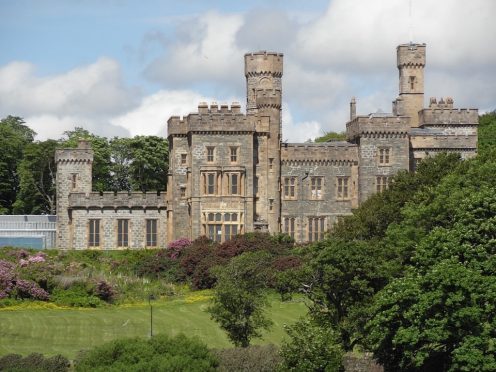 A Northern Irish construction firm has started work on an expansion project for a community interest company on Lewis free of charge.
Graham Construction, which is the main contractor for the refurbishment of Lews Castle, is supporting Macaulay College on a pro-bono basis by providing two extra project spaces and a connecting corridor which will enable additional students to join the team next year.
The project, which was coordinated by Graham Construction's project manager, Mark Frizzel, is expected to be completed in July when the college can use the additional rooms for a IT-suite and another project space.
The company has also presented a careers talk to pupils at the Nicolson Institute and is organising site visits and work-experience opportunities for young people.
Gary Holmes, regional director of Graham Construction said: "Lews Castle is a really interesting development to be involved in. We are delivering a major restoration and refurbishment project on an A-Listed building while undertaking these rewarding services for the region.
"Macaulay College is a valuable service provider for the Western Isles and we're pleased to be supporting it. This is the latest stage of our contribution to the local area, something which the company values extensively.
"We are also helping to create jobs on the islands and developing skills for young people while using local employees and subcontractors.
"Once work on the castle is complete, we'll be proud to leave a lasting legacy of skills, employment opportunities and support for the community."
Macaulay College is based on Macaulay Farm on the Isle of Lewis. Formerly known as the Macaulay Experimental Peat Farm, the project was founded in 2010 by Roland Engebretsen and Rebecca Lindsay.
Ms Lindsay said: "The extra project spaces will be of real benefit to the college and our students.
"The development of a IT-suite will allow our members to work towards achieving SQA qualifications which will not only improve their confidence but will put them in a position to move on to supported employments roles within the organisation. It is something we're really excited about."