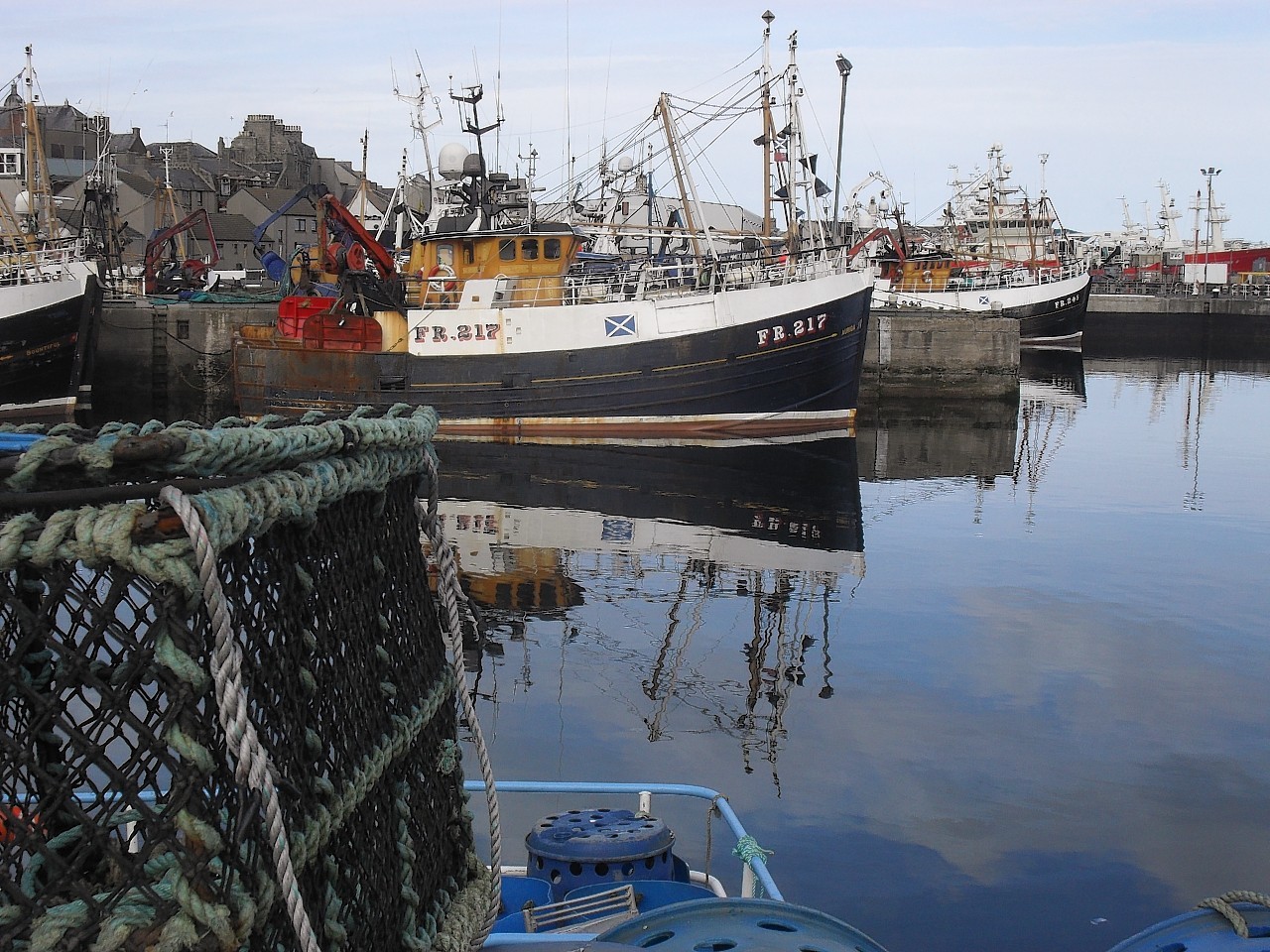 Fishing chiefs are facing up to the reality of what many in their industry had hoped for from the EU referendum.
Years of quota and days-at-sea cuts have left Brussels with few friends in the industry, which is why Leave campaigner Nigel Farage received an enthusiastic welcome at the Skipper Expo International show in Aberdeen a few weeks ago.
It was the one place in Scotland he could be sure of support.
As the referendum result sank in yesterday, the leaders of Scotland's main fishing bodies warned there was still much hard work ahead to secure a brighter future for the catch sector.
Scottish Fishermen's Federation chief executive Bertie Armstrong said: "It brings both opportunities and challenges for the fishing industry.
"The federation will be doing everything in its power to ensure that the best possible deal is achieved for fishing during the exit negotiations.
"Our national governments must work closely with the industry over the coming months and years to ensure that the right framework is put in place to deliver a prosperous future."
Mike Park, chief executive of the Scottish White Fish Producer's Association, the country's biggest fishing body, said: "The industry is largely in favour of this result and it is now the responsibility of their leaders to go and operate effectively in what will be a new political environment.
"There are obvious and clear hurdles regarding exports and trade, however, that uncertainty has to be balanced against the opportunity to create simpler rules and additional fishing opportunities.
"We will have to accept our impact on European policy will reduce significantly over the next while, although we would argue that we have a legitimate seat at the table until such times as we formally pull away.
"I will be seeking a meeting with Fisheries Secretary Fergus Ewing to press home the point that the industry needs to be involved at the front line of fisheries negotiations."
Shetland Fishermen's Association executive officer Simon Collins said: "We will be looking to work together with politicians and civil servants in Edinburgh and London to focus on helping the industry secure improved fishing opportunities and a set of practical, sensible rules that everyone can adhere to, while preserving livelihoods and fish stocks."
New Peterhead Port Authority chief executive Ian Laidlaw said it was too early to say whether UK withdrawal from the EU threatened the harbour's £49million redevelopment plans, which hinge on EU funding.
Mr Laidlaw added: "It is my understanding that the vote will not affect EMFF (European Maritime and Fisheries Fund) grants but we await an announcement."
A spokesman for the Scottish Government said the Holyrood administration aimed to provide an update on policy areas "over the coming days and weeks".
Mev Brown, a Scottish representative from anti-EU campaign group, Business for Britain, said the Brexit vote paved the way for fishers to rebuild their industry back to past glories, adding: "It's the dawn of a new era."