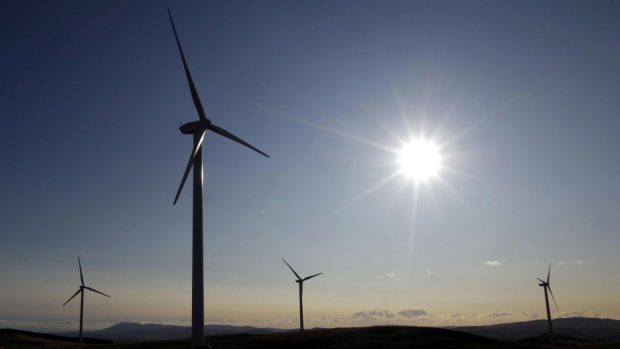 A manufacturer in Argyll has signed a deal to potentially supply wind turbines to Vattenfall as it breaks ground on a £27million expansion.
CS Wind UK, a steel fabricator in Campbeltown which employs 170 local people, will sign a memorandum of understanding (MOU) with the Swedish state-owned wind farm developer.
The agreement means CS Wind, now owned by a South Korean firm, can tender for tower supply contracts on future Vattenfall onshore wind farm projects. Vattenfall, which is also behind the controversial European Offshore Wind Deployment Centre (EOWDC) near Aberdeen, will also "discuss further opportunities associated with its UK offshore wind projects" as part of the deal.The Swedish firm has estimated it will require 100 turbine towers for its planned onshore wind farm projects in Scotland alone.
The South Korean firm, established as Choong San Wind Corporation and now known as CS Wind, acquired the facility at Machrihanish in April with multi-million pound plans to expand the site. Prior to this, Wind Towers Scotland was owned by a joint venture between SSE and Marsh Wind Technology. The duo had acquired the site from administrators following the collapse of its Denmark-based parent company Skykon in 2011.
The signing of the MoU will be witnessed by energy minister Paul Wheelhouse MSP tomorrow at Campbeltown Town Hall. Then on Thursday, CS Wind UK is due to break ground on its £27million expansion of the 15 year old factory. CS Wind said the investment will increase production volume for onshore wind and allow for the fabrication of larger diameter towers for the offshore wind sector.
It comes as the offshore wind industry across the north of Scotland was boosted after SSE announced plans to push ahead with the £2.6billion Beatrice windfarm in the Moray Firth. Global Energy Group's Nigg yard on the Cromarty Firth will be used as a reception and assembly centre for turbines on the project. Meanwhile, Burntisland Fabrications (BiFab), with sites in Fife and on Lewis at Arnish Point, also won a £100million wind-energy turbine contract from SSE.
Mr Wheelhouse, said: "This MoU is the start of a great collaboration between CS Wind UK and Vattenfall, which has the potential to secure local jobs within the community and see the companies working together on a number of onshore and offshore wind projects in the future.
"The £27 million investment undertaken by CS Wind UK, which will increase production capacity at the Campbeltown plant, highlights the importance of both the onshore and offshore wind sectors to the Scottish economy. I warmly welcome this important collaboration which will help to deliver on our aim to capture, for Scottish engineering and the wider renewables supply chain, a far greater share of the economic value arising from the construction phase of wind energy projects."
Lesley Black, head of UK sales for CS Wind, said: "This marks an exciting time for CS Wind with the start of significant investment in the factory, which will ensure high quality, cost competitive towers for both on and offshore wind projects being built in the UK .
"This MoU with Vattenfall is another strong signal that UK manufacturers and suppliers have an important part to play in the development of windfarm projects. It is encouraging that developers like Vattenfall who are looking to develop projects in the UK are using UK suppliers where possible for large components and thereby, securing jobs and a long term future for the local economies."
Guy Mortimer, Vattenfall's head of onshore wind development in the UK, said: "The Scottish onshore wind sector has grown significantly and made an important economic contribution in Scotland thanks to continued Scottish Government support. We hope that the offshore wind sector will follow suit. As a result major companies like CS Wind UK, employing nearly 200 local people, are making substantial investments in the Scottish economy. Vattenfall is developing a number of onshore wind farms in the UK and so we welcome this opportunity to support and co-operate with CS Wind UK and help it continue its Scottish economic success."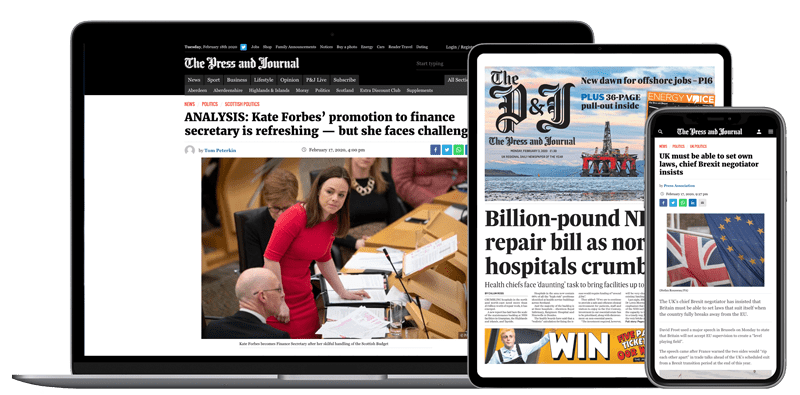 Help support quality local journalism … become a digital subscriber to The Press and Journal
For as little as £5.99 a month you can access all of our content, including Premium articles.
Subscribe