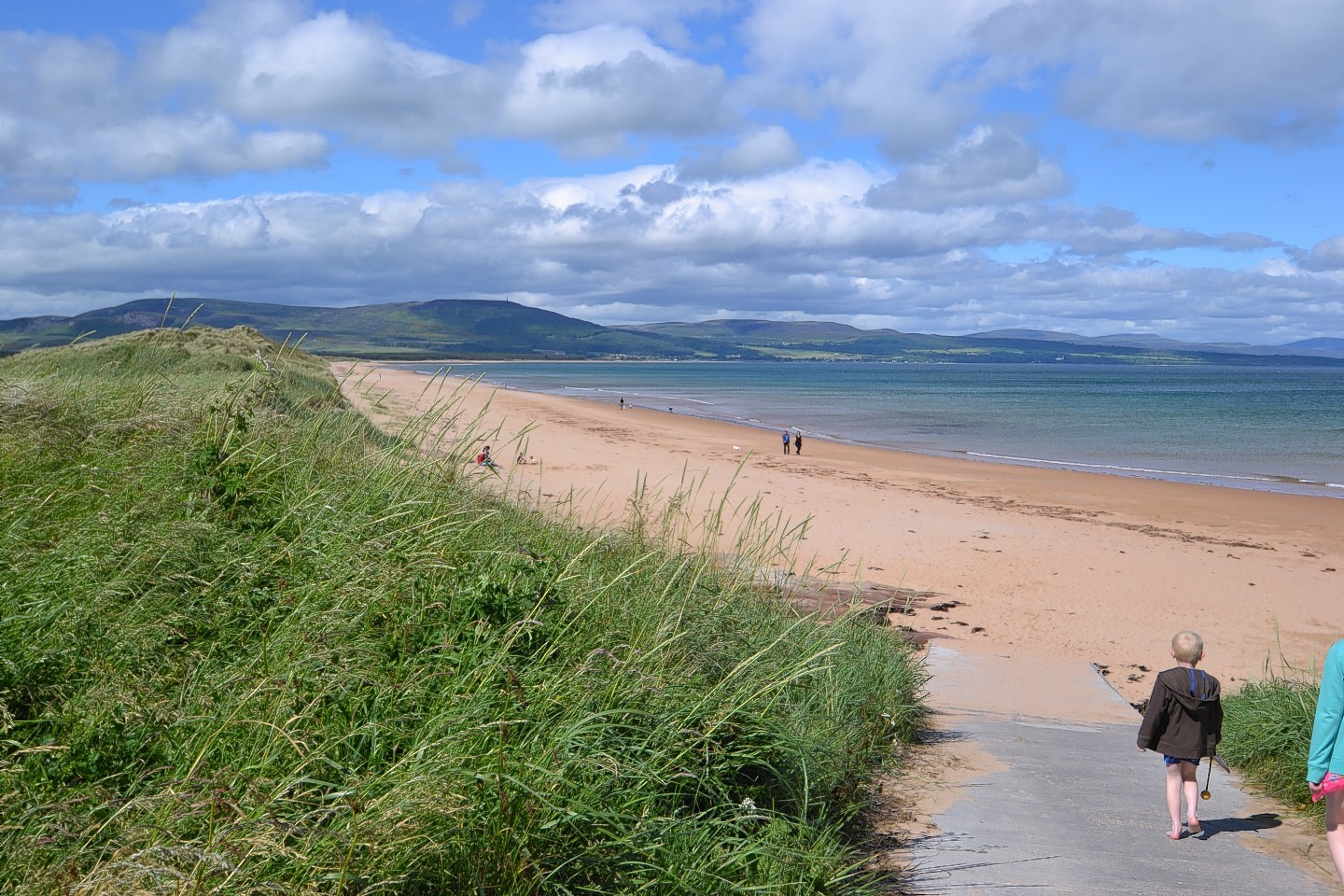 A debate is intensifying among residents over plans for a new world class golf course in the Highlands – with the economic argument coming back to the fore.
The Press and Journal exclusively revealed earlier this week that plans for the 18-hole development at Coul, just north of Embo, were hanging in the balance because the site could be inhabited by the rare Fonseca's seed fly.
Conservationists have called for surveys of the fly, which they say is only found in the dune system on this particular stretch of coastline, and nowhere else in the world.
Embo resident Gillian Emerick has been particularly vocal because the proposed site is in a special protected area and has designated sites of special scientific interest.
But discussion of these environmental concerns appears to have emboldened economic arguments for the development which have been made by many other locals.
Embo man Alexander MacDonald, who recently started a petition in support of Coul Links, said: "Embo, historically, has had very little in the way of investment. It's always been the poor neighbour of Dornoch and this development is something that could generate hundreds of thousands of pounds in to Embo alone.
"There will be numerous jobs on the golf course available, clubhouse staff and also caddies required".
US golf entrepreneurs Mike Keiser and Todd Warnock are the men behind the plans for the 805-acre course at Coul Links.
Yesterday Mr MacDonald also argued that opening the course would encourage more people to stop overnight and play other courses in the area such as Golspie or Brora, bringing more trade to these villages.
The experienced greenkeeper added: "I have complete faith in the development team, those carrying out the surveys and Coore & Crenshaw (course architects) to provide a world class course routing whilst avoiding these sensitive areas".
Yesterday the RSPB also weighed in on the debate following the first round of public consultations last week.
A spokesman said: "The Dornoch Firth and Loch Fleet area supports many overwintering birds and is protected under national and international law for this reason. It appears to be a highly inappropriate location for yet another golf course on Scotland's dwindling undeveloped sand dune habitat.
"At this stage however few details of the proposals are available. If planning permission is sought we will carefully study what is submitted to assess any unacceptable impact on this important site and respond in line with this".
Mr MacDonald's petition in support of Coul Links has so far attracted more than 205 signatures, while a petition to shelve the plans currently has 243 backers.