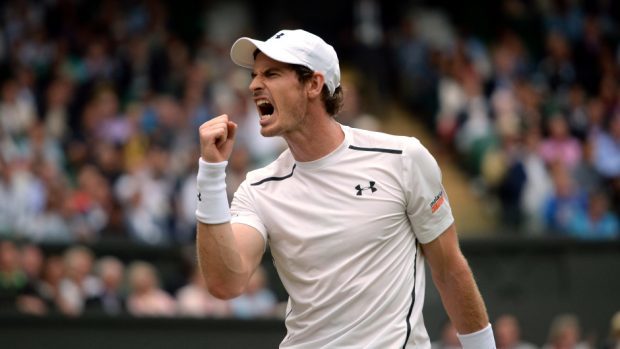 Two time winner of Wimbledon Andy Murray has teamed up with a body leading the development and promotion of digital healthcare across Scotland.
Mr Murray will work in partnership with the Digital Health & Care Institute (DHI) for five years to promote the use of technology to provide more efficient and effective health and care services.
DHI is backing 18 projects across the north of Scotland where technology is being developed to improve healthcare in remote areas and make services more effocient. Of its £4million portfolio of projects across Scotland, £1million is being spent on collaborative schemes in the Highlands & Islands and the north-east.
These include a "virtual hospice" which allows terminally ill patients in remote areas to access support from the Highland Hospice in Inverness from their homes. The technology, developed by Scottish company OpenBrolly Health, is aimed at developing a scheme whereby the elderly to remain in their homes for longer. Another project, with NHS Grampian, is introducing technology that will help paramedics better determine if people are suffering from heart attacks, distinguishing them from health issues with similar symptoms such as panic attacks and angina.
My Murray, who has been investing in technology firms through his support of crowdfunding platform Seedrs, approached the institute over a year ago with a view to combining his interest in digital technologies to improve and monitor health. It also meets a philanthropic interest.
Mr Murray said: "My partnership with the Digital Health & Care Institute has come about because I am really interested in how digital technologies can improve health.
"I obviously have a personal interest in that area because anything that can improve my own health will only improve my performance on court.
"The work that DHI are doing is changing lives and solving some really important health and care challenges, at home and abroad, and I am proud to be supporting their work."
The global market for digital health is estimated to worth approximately £43billion in 2018, with the UK accounting for around 7% of that, a report by Deloitte has found. Scotland is aiming to be a world leader in digital health and care with an estimated market value of up to £400million by 2020. It established DHI 3.5 years ago as one of eight innovation centres that bring together industry, NHS and universities.
Justene Ewing, chief executive of DHI said: "We're extremely excited to have Andy on our team and really look forward to building a strong relationship with him.
"His ongoing and increasingly active support for entrepreneurialism and innovation is a great asset. It's inspiring to have someone of Andy's profile and calibre committing to a partnership with us to promote digital health in Scotland, with all the potential benefits it can provide to the health and wellbeing of people at home and abroad."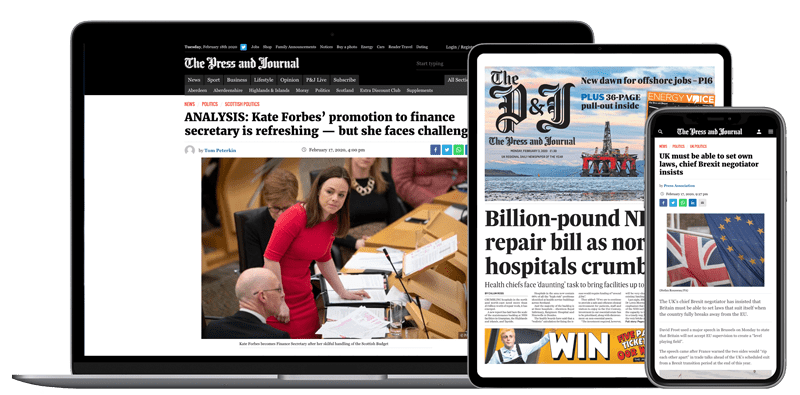 Help support quality local journalism … become a digital subscriber to The Press and Journal
For as little as £5.99 a month you can access all of our content, including Premium articles.
Subscribe