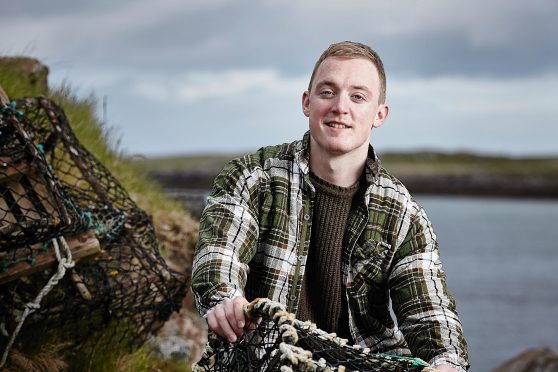 A young island businessman, knocked back by the banks, has hit his £60,000 investment target just six days after turning to a crowdfunding platform.
Now Douglas Stewart, managing director of the Hebridean Food Company, hopes investors' appetite for backing development of his quality soups and sauces range can help him go on to raise up to £150,000.
Mr Stewart, 25, from Grimsay, North Uist, whose crowdfunding bid using the Crowdcube platform was reported in the Press & Journal on Wednesday, was surprised and delighted to succeed by the following night.
Yesterday, he said: "When we launched the campaign last Friday, we had 30 days to reach the target of £60,000 investment in return of 9.46% equity in the business and I thought we might just make it in the time available.  I never thought we would do it in six days.
"We have an overfund limit of up to £150,000 in return for 24% equity for our Crowdcube campaign, which runs until 20 August.  After the fantastic response we have had we are now aiming for between £120,000 and £150,000 in the 23 days we have left."
Mr Stewart said an overfund situation would allow him employ a more aggressive strategy to the company's business and product development.
The son of a lobster fisherman,  Mr Stewart launched the Hebridean Food Co, selling shellfish from North Uist, two years ago after graduating with a degree in rural business management from agricultural college in Edinburgh.
Working with leading chef Colin Bussey he started selling his range of 12 meat, seafood and vegetable soups and four sauces seven months ago.  Using produce from his home island, including, lobsters caught by his father, the soups and sauces are produced at a unit in Hamilton, South Lanarkshire, which currently employs two people.
The company's clam chowder has been selling at Aldi since January and two more of its products will be available in the supermarket chain's chillers from September.  They are also sold in Selfridges, through the Southbank Fresh Fish outlet.
This week the Hebridean Food Co secured a deal to supply the popular House of Bruar, in Perthshire, and they are also working with Whole Foods Market and The Cress Company.  Around 40% of the company's current sales of soups, sauces and seafood,  organic beef and lamb from the Hebrides are through its online store.
The company's production facility currently has the capacity to produce 900,000 tubs of 400g soups annually, giving a turnover of £1.62million.
Mr Stewart turned to crowdfunding after becoming frustrated by rejections from banks over his plans to increase production and grow turnover to £3m.
By yesterday afternoon his campaign had raised £67,300 from 69 investors.  That included a single investment of £25,000 made between Wednesday and Thursday, two of £10,000 a several of £5,000.
Mr Stewart said: "I don't know much about the investors, other than their names at the moment, but it seems like they are coming from all over the place as well as Scotland.
"I think our story and the fact that we are very much based on quality local produce has proved attractive to investors.
"But it's the people and place behind that story that has perhaps made us stand out."